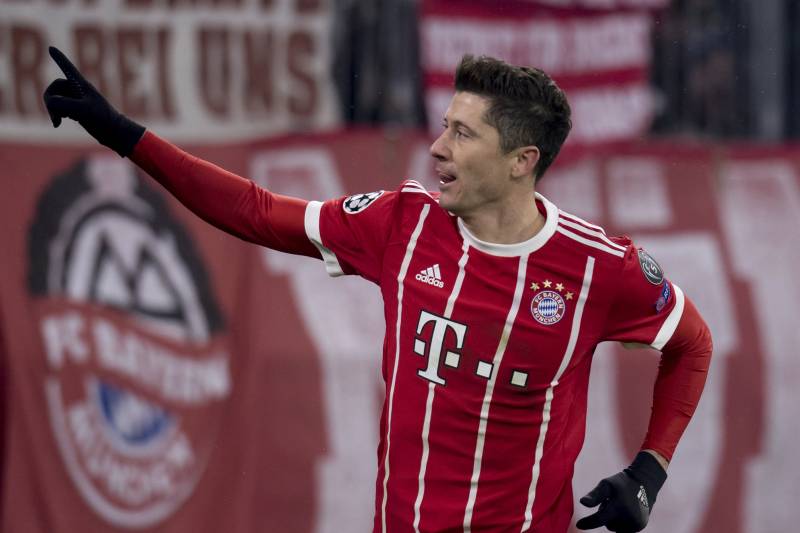 Nothing screams "major summer transfer pending" quite like Robert Lewandowski employing superagent Pini Zahavi for the final stretch of the season.
Zahavi has been in the business for more than 30 years and has a knack for helping elite players make sensational transfer moves—he's a big deal.
Given Lewandowski has been scoring consistently at the highest level of the game for the past eight years and been linked with the world's biggest clubs during those free-scoring times, the linkup has raised eyebrows.
The Poland international insists the switch from long-time agent Cezary Kucharski is nothing to do with an ambition to move on. Let's be honest, though, we've heard players deny this kind of thing before.
B/R sources in Germany believe Lewandowski is open to a summer transfer if the right option comes along—and right now Real Madrid and Chelsea are emerging as his most likely landing spots.
Since leaving Lech Poznan in 2010, Lewandowski has spent his career in Germany, joining Borussia Dortmund before switching to Bayern four years ago. At the age of 29, this summer could be his final chance to make a major move.
Worth His Weight in Goals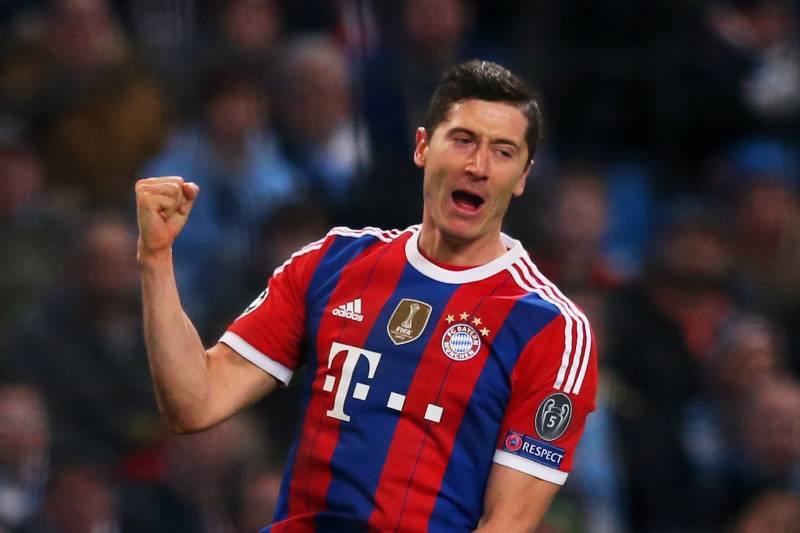 Few players could arrive at an elite-level club with a guarantee of goals, but Lewandowski's record is incredible.
From 250 Bundesliga outings, he has scored 171 times and added 50 assists. He is just as prolific in the Champions League, banging in 45 goals from 71 appearances and managing to set up a further 17 along the way.
His record at international level is just as impressive, with 51 goals from 71 Poland appearances. The man is a machine.
If he were to leave Bayern Munich this summer, one thing is for sure: he won't come cheap.
Lewandowski is signed up for another three years and German football insiders believe his basic valuation would be around £80 million. The problem for clubs trying to sign him is Bayern do not want to lose him—so that could see the figure could rise even further.
But with no significant injuries in recent years, there is reason to believe he can play at the highest level for at least three more years. He might be worth the cash—even at close to £100 million.
The Leading Contenders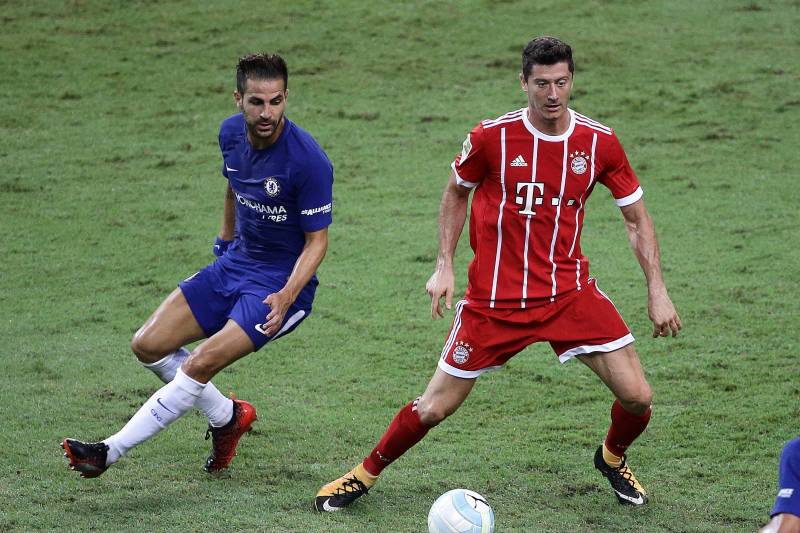 Real Madrid have been trailing Lewandowski for years and, according to those with detailed knowledge of the situation, they are the club he would set as his No. 1 choice.
It is now or never for them to show Bayern the colour of their money, as there is little chance of Madrid shelling out for him once he is over the age of 30. At a time when the club is looking to transition away from the "BBC" attack, he would make a great upgrade on Karim Benzema.
The future of Gareth Bale is also in doubt, so there is likely to be funding given to the acquisition of a new forward in the summer.
The club have exciting attackers in Isco, Marco Asensio and Lucas Vazquez but no one with the instinctive nature for goals as Lewandowski (beyond main man Cristano Ronaldo).
Selling Lewandowski to Real would hurt Bayern. Strengthening a Champions League rival while having to find someone to fill his boots at the Allianz Arena would not be not ideal.
But selling to Chelsea may not be quite so painful—and recruitment staff in London are interested.
According to sources close around the Blues, there is a possibility of a new striker arriving in the summer despite the recent additions of Alvaro Morata and Olivier Giroud.
The club are heading towards a summer shake-up; the manager will leave, and certain aspects of the squad will be reshaped as a result.
Signings are lined up at this stage of the year. Progress is having to be made quicker than usual this year due to the FIFA World Cup and the transfer window closing earlier than usual.
While Chelsea would be keen on adding Lewandowski to the ranks, they would only do so if they were given a trigger figure and knew a deal could be completed smoothly.
The message is they do not have time to pursue the player if there is no chance of the German club selling—so checks will be made with Zahavi over just how possible it would be to negotiate successfully.
The Link with Liverpool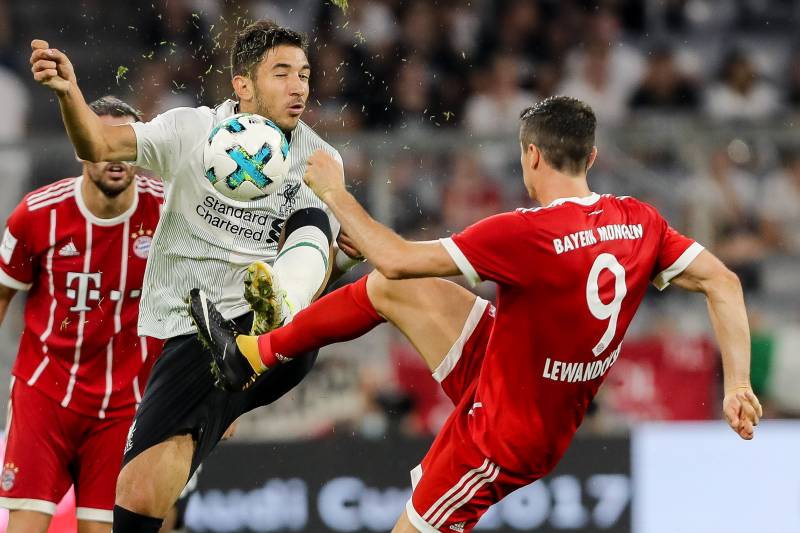 Liverpool are an obvious potential destination when it comes to suggesting landing spots for Lewandowski.
He played under Jurgen Klopp at Dortmund, and the Reds are lacking a centre-forward in the traditional sense of the term.
Lewandowski would add an intriguing new edge to the Liverpool front line, but at this stage it would seem a strange thing to do.
Roberto Firmino has been their most impressive player—Mohamed Salah apart—and has worked well as a central figure at the head of the attack. Upsetting him by bringing in a star striker would seem a strange thing to do.
On top of that, would Liverpool be willing to splash out so much of their transfer funds on a player aged 29? It does not fit with the club's plan in terms of investing in players with a resale value further down the line.
It would seem a step down for the player, too. Liverpool may feel like a club on the rise, but for a man who has won five league titles since 2010, it would feel like a step down.
Made for Manchester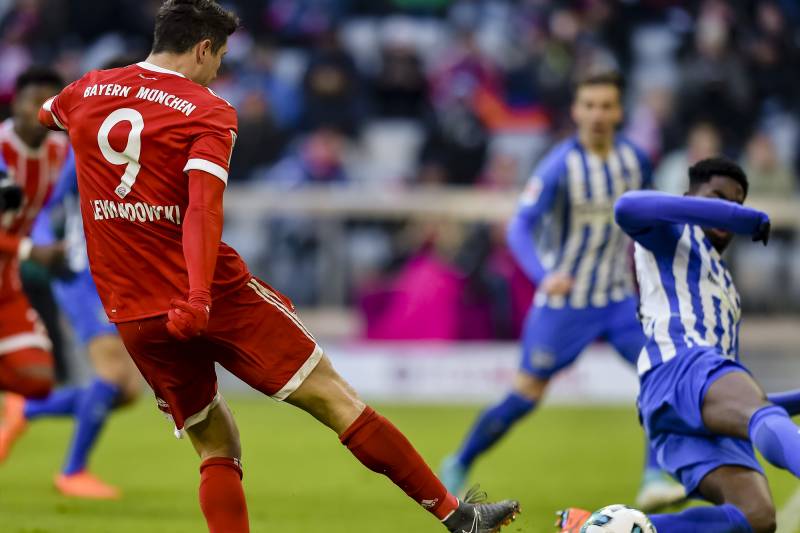 Lewandowski would be perfect as Manchester United's leading man, and Red Devils manager Jose Mourinho has admired him for years. The problem is, this is the one transfer window when a linkup just doesn't seem possible.
Romelu Lukaku is established as the No. 9 after the club spent £75 million on him last year. Since then, they have strengthened the attack even further by investing heavily in Alexis Sanchez. Another expensive forward is not the priority as Mourinho will now focus on fixing issues further back on the pitch.
There is a small chance it could open the door for Manchester City. Rumblings around the Etihad Stadium suggest there is a genuine chance Pep Guardiola is looking for someone new to fill the Sergio Aguero role.
Yet signing a player about to turn 30 wouldn't seem logical in such a scenario. His eventual replacement is more likely to be someone in his mid-20s.
Deciding His Future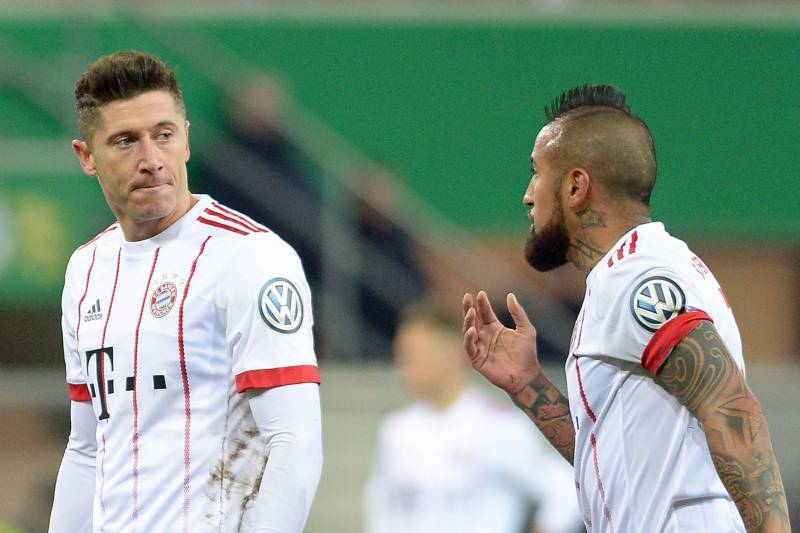 TF-Images/Getty Images
By leaving Bayern Munich, Lewandowski will be walking away from his comfort zone and having to prove himself for the final years of his career. But if he does have itchy feet, it would probably be worthwhile.
There are still some doubters who wonder if he could prove so prolific in the Premier League or La Liga. This is his chance to show he can do the business in any country.
While Lewandowski plays down the rumours and Bayern insist their star man is not heading for the exit door any time soon, the countdown has begun to test their resolve.
If Madrid come knocking, Chelsea will follow. And Lewandowski will then have to make the biggest decision of his career.
Play it safe in Bundesliga, move to the Premier League for an inflated salary and the opportunity to win the title in another country, or jump at the chance of moving to Madrid—one of the few clubs in Europe more successful than the one he currently plays for.