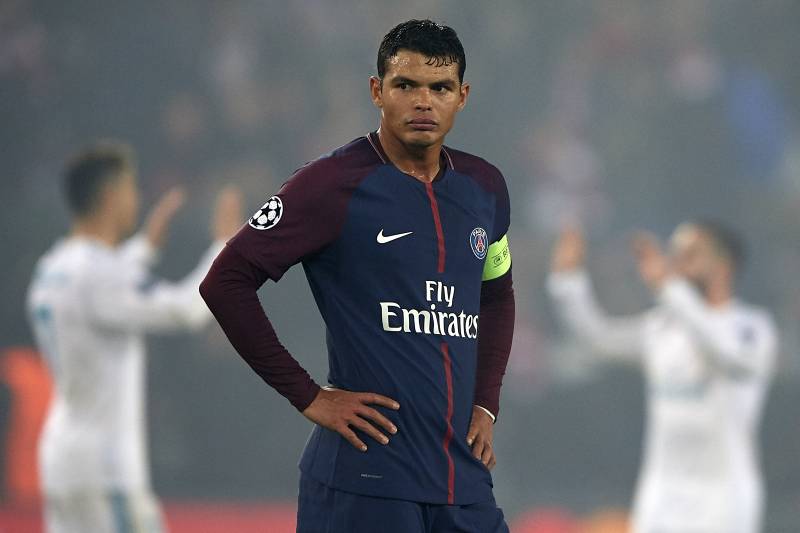 The potential disaster has become a reality for Paris Saint-Germain.
Despite recruiting big names and breaking transfer records last summer, fuelling the team with star power, PSG have fallen at an embarrassingly early stage of the UEFA Champions League—the first knockout round. It's the same round they exited at last year, famously blowing a 4-0 first-leg lead against Barcelona.
Context remains important here: Drawing Real Madrid in the round of 16 despite finishing top of their group constitutes the most rotten luck, and having to contest the second leg without Neymar due to an injury sustained the week before offers further mitigating circumstances.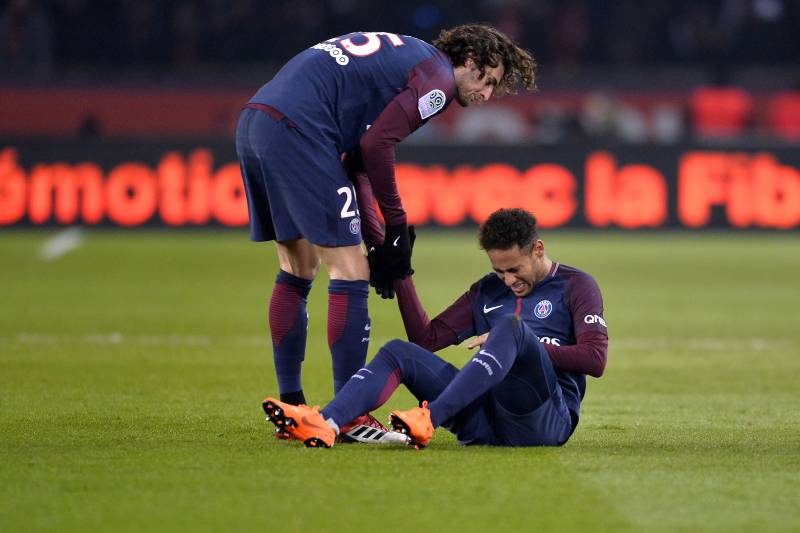 But when you spend north of €350 million in one window, sympathy can be a hard commodity to find. To see one of—if not the—finest front threes in the game duck out of Europe's elite competition so early seems criminal. Expectations were sky high, and manager Unai Emery has failed to deliver.
If that feels overly critical, remember the justification for PSG's heavy summer spend: They want to be taken seriously as a powerhouse of European football. For that to happen, they have to win the Champions League.
An internal review must now follow, and a plan for the summer and next season has to be hashed out. The truth is president Nasser Al-Khelaifi has a lot of work to do, with multiple areas in need of obvious improvement before PSG can truly challenge for the crown the likes of Barcelona, Manchester City and Real Madrid will contest for over the next two months.
But what do the Ligue 1 club need to fix to improve their chances in Europe's elite tournament next season and beyond? Here are some suggestions.
---
1. An Elite Goalkeeper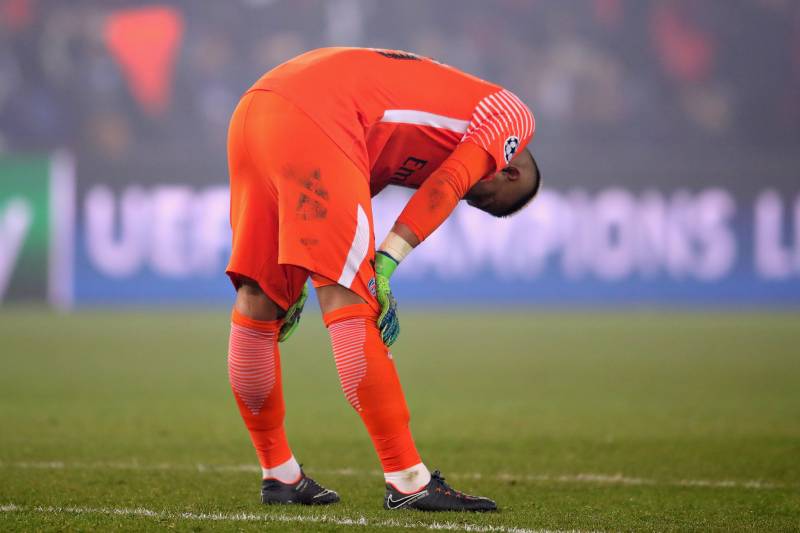 "A goalkeeper can unnerve a whole stadium if the goalkeeper is nervous himself," Gary Neville stated on Sky Sports' Monday Night Football. There's little doubt the Manchester United legend knows a thing or two about that—after all, he's worked with a range of goalkeepers moving from Peter Schmeichel and Edwin van der Sar to Roy Carroll and Fabien Barthez.
PSG's current incumbent, Alphonse Areola, can at times unnerve the entire Parc des Princes. He's a good goalkeeper and an academy product, so there's a real lust for him to succeed in some quarters; and he proved how good he can be in the second-leg defeat against Real Madrid, springing to the rescue on multiple occasions and stymieing Karim Benzema rather proficiently.
However, he's hardly devoid of mistakes, and damagingly he seems to make them on the biggest stages. For example, he made a real hash of Nabil Fekir's free-kick in the 2-1 loss to Lyon in January, and his propensity to palm crosses back into dangerous areas was punished by Cristiano Ronaldo at the Santiago Bernabeu in February. At a club supposedly challenging for a European crown, this can't happen.
You don't need to cast a net too far into the goalkeeping pool to find a candidate better-suited to the high-stakes job between the posts in Paris.
Thibaut Courtois is being courted, per ESPN FC, and he would be an upgrade, as would any of Jan Oblak, Gianluigi Donnarumma, Alisson Becker or Samir Handanovic.
---
2. A Leading Centre-Back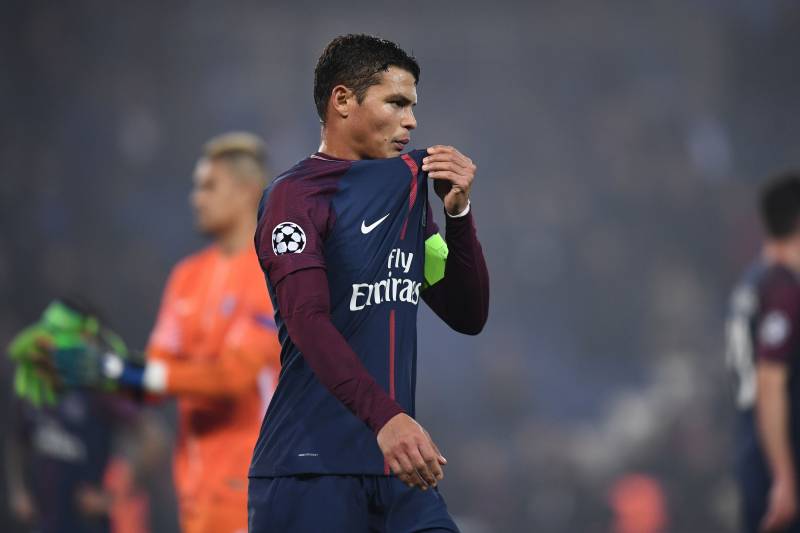 That Paris Saint-Germain lack a leader in defence is clear. Ostensibly speaking, it should be Thiago Silva, the captain of the club, but the fact he was on the bench for the first leg against Real Madrid tells a bleak story: He is not the heartbeat of this side and is not relied upon as a presence. He's not even seen as PSG's best centre-back by some.
Les Parisiens need to recruit a fourth centre-back this summer to complete the defensive corps, and they might as well make it a star name.
Think AC Milan and Leonardo Bonucci—only without the three months of turmoil that preceded this strong run of form. A statement signing, a mentality-changer, a warrior willing to take up arms.
PSG need only have looked to the opposition on Tuesday to find an example of what they should be seeking. For all his faults, Sergio Ramos exudes a personality that suits big occasions and helps his team over the line.
---
3. A New Left-Back
Again, PSG have to summon a ruthless streak here and commit to what might look like a harsh decision: upgrading at left-back.
It would feel harsh because Yuri Berchiche has grown into a fairly steady performer in blue and red this season—but steady doesn't cut it when vying for the title of "Kings of Europe."
Certainly, Layvin Kurzawa cannot be seen as the answer, and Emery has at least acknowledged that in moving Yuri ahead of him in the pecking order.
Kurzawa runs fast and scores the odd ridiculous goal, but in terms of pure defensive ability, he's lacking and leaves the formation woefully unbalanced at times.
The talent pool to pick from here is pretty limited, as left-footers are so heavily outnumbered, and they might be forced to go really big here—like Alex Sandro of Juventus big.
---
4. A Mentality and Manager Change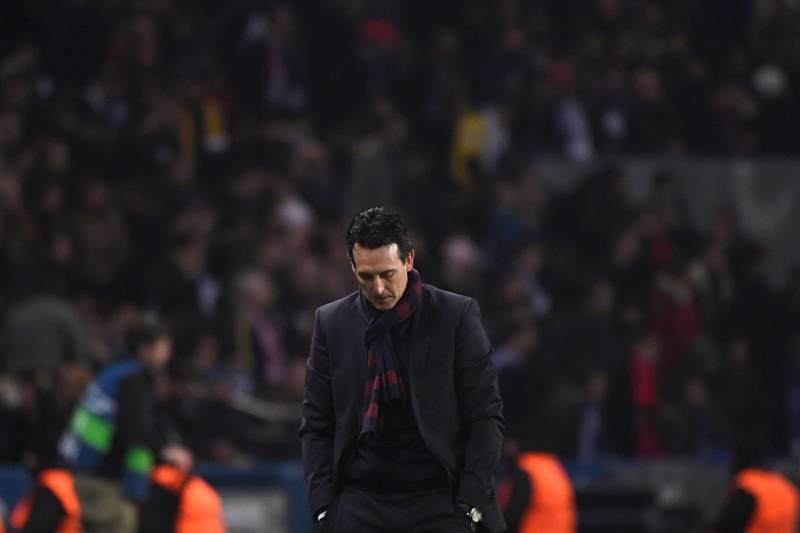 There's no getting away from it: PSG have a habit of forgetting their lines when it really matters.
The spotlight shines down, the audience stands with bated breath—and the team gasps for air. Even the players acknowledge it, with Adrien Rabiot venting his frustrations after the first-leg loss on February 14, per BeIN Sports (h/t the Telegraph):
"It's all well and good putting eight goals past Dijon, but it's in matches like this that you have to stand up and be counted. We always say the same things, we always do the same things, and in the end, we are always floored in the same way."
It's in part a reference to the fact Les Parisiens took a one-goal lead in that game and looked good value for it, but late on they lapsed, conceded twice in quick succession and ended up leaving Spain with a two-goal deficit.
It's also a reference to the many other times they have committed the same errors and ended up in the same disappointing situation.
Everyone knows the story of La Remontada (The Recovery) in 2017, where a four-goal lead over Barcelona achieved in Paris was squandered in quite unbelievable circumstances. But PSG have been doing this for four years now.
The first example was the 2014 tussle with Chelsea which saw them take a 3-1 lead to Stamford Bridge, before panicking and throwing it away. Then-PSG manager Laurent Blanc throwing Marquinhos on at holding midfield in the dying embers of that game summed it up.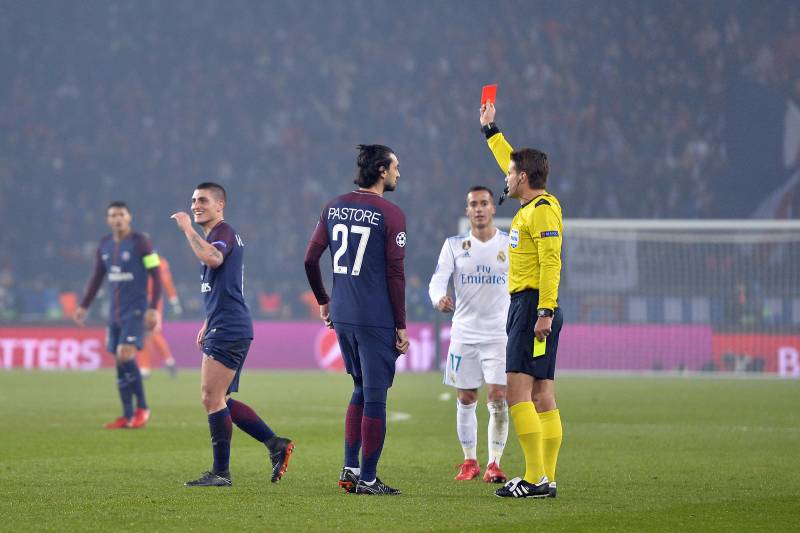 For PSG to lift the 2019 Champions League, some serious playing-staff recruitment must be done, but it must tie in with a serious change in mentality at the club. That likely starts with Emery before filtering through to every position and every player.
Marco Verratti being sent off for dissent in the biggest game of his club's season felt a particularly apt image of why PSG have been unable to take that next step; the Italy international, in particular, hasn't really progressed over the last two years.
We thought the former Pescara man would be dominating and dictating midfields with ease by age 25, but he's no closer to those Andrea Pirlo levels than he was in 2015, and he still lets his petulant streak take over.
Could a manager such as Zinedine Zidane—linked to PSG by Marca this week—be the type of figure who nudges Verratti to the elite level?
The Italian's lack of maturation mirrors that of PSG, and while he still represents a crucial piece the club must not fail to build around, he does perhaps embody the chief struggle Al-Khelaifi must overcome this summer.