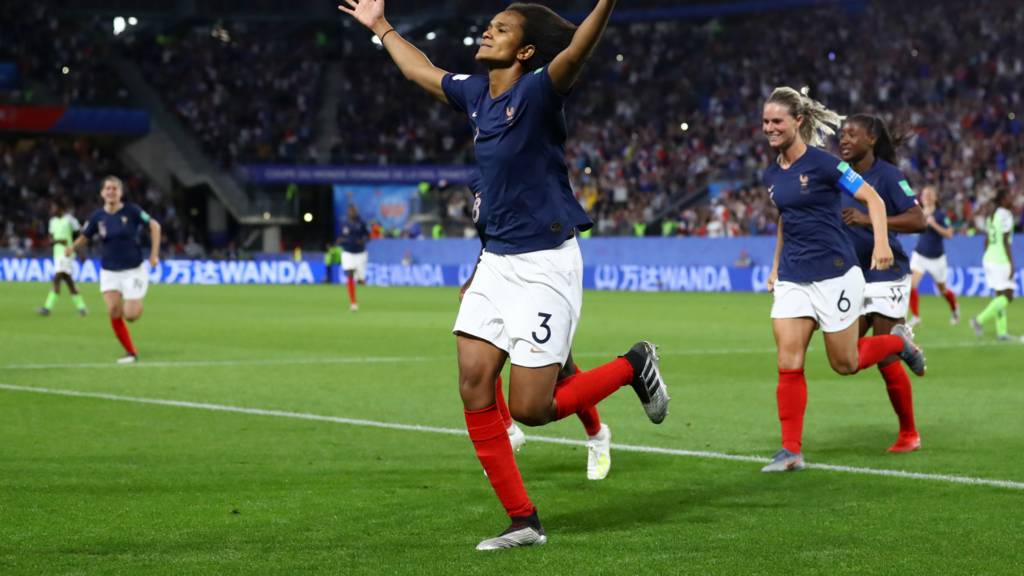 Related Video and Audio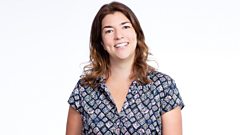 RTL
Got a TV Licence?
You need one to watch live TV on any channel or device, and BBC programmes on iPlayer. It's the law.
Find out more
Summary
Hosts France already win Group A with maximum points
Nigeria will have to wait to see if they go through
Renard misses penalty – but VAR orders retake
She scores at second attempt
Nigeria defender Ebere sent off for foul leading to penalty
Live Reporting
By Emma Sanders
All times stated are UK
Send a text to

81111 (charged at your standard message rate)

Twitter:

Use the hashtag

#bbcfootball

Facebook:

BBC Sport
How the table looks

FT: Norway 0-1 France

This is how the table looks at the end of Group A. France top the table with three wins and a +6 goal difference. They will take on a third-place team in the next round.

Norway, who lost 2-1 to France, go through as runners-up and will face the runners-up of Group C (Brazil or Australia).

Nigeria could still go through as one of the four best third-placed teams, but face an agonizing wait.

.Copyright: .

Post update

Norway 0-1 France

Laura Bassett

Former England defender on BBC Four

The atmosphere has been electric. From that VAR moment the France fans did not stop cheering and clapping. The France players will be relieved about that because they needed VAR to get them through that game.

Post update

Norway 0-1 France

Rachel Brown-Finnis

Ex-England goalkeeper on BBC Four

Heartbreaking for Nigeria. We have had everything tonight. We have had red cards, penalties… it has been magical.

Post update

FT: Norway 0-1 France

Nigeria keeper Chiamaka Nnadozie is comforted by her teammates. She looks absolutely gutted.

Wendie Renard is clapped around the back by her teammates. She kept her cool to slam in the second penalty.

FULL-TIME

Norway 0-1 France

A sad ending for Nigeria but there remains slim hopes. France are through to the last 16 with three wins out of three.

YELLOW CARD

Norway 0-1 France

Rita Chikwelu goes into the book and that means she will now miss the next match through suspension if Nigeria do go through.

Ngozi Ebere, who was sent off for that penalty decision, will also miss out.

Post update

Nigeria 0-1 France

Right, a chance for Nigeria to whip a cross in from a free-kick on the right.

But Wendie Renard is there to spoil the day… again. She heads it clear and Onema Grace Geyoro can counter.

The substitute is then wiped out by Rita Chikwelu.

Norway through to last 16

It's all over in the other match between Norway and South Korea. Runners-up Norway are through to the last 16 with a 2-1 win.

South Korea are going home.

Post update

Nigeria 0-1 France

France are toying with Nigeria here. Passing it from side-to-side and encouraging them to break lines.

Eventually, Kadidiatou Diani's shot is deflected wide by Onome Ebi.

Get involved #bbcfootball

John Pierce:With such scrutiny on penalties the balance between the taker and goalkeeper has gone, may as well just give a goal.

Harrygfooty:Looks rather close, keeper Looked like she moved exactly as the ball is kicked.

StevedWhittle:Any keeper will tell you that moving forward to save a pen is a natural movement. From my days in goal for footscray lions u14s to david de gea. It's impossible. Nigeria have been robbed here.

INJURY TIME

Nigeria 0-1 France

SUBSTITUTION

Nigeria 0-1 France

Desire Oparanozie hands the captain's armband over to Ngozi Okobi and is replaced by Uchenna Kanu.

Get involved #bbcfootball

Kevin Hunter Day:Anyone who thinks VAR is only a force for good needs to watch the last 10 minutes of the France Nigeria game. It is simply providing new ways for the game to be unfair.

Rob Milnes:I'm surprised there has been no mention of how important that goal could be to Scotland's chances of qualifying.
They really need Nigeria to lose.

Conor McNamara

BBC Radio 5 live commentator

Neutrals will be willing on Nigeria to get a surprise equaliser here. That would have a sense of justice.

here.
#VARdecision.

Hatters:Every single goalkeeper in the world moves off their line when facing a penalty

Romain Braganza Fernades:This is pure cheating!!! Ok that was a fair penalty.. but a yellow??? And how could that possibly be moving off the line by the goalkeeper??? How many times have we seen other goalies move their lines! Daylight robbery!!!
Post update
Nigeria 0-1 France
Chiamaka Nnadozie does well to catch a cross from the left. The Nigerian keeper looks distraught.
I thought she was going to cry when the penalty re-take was awarded.
Post update
Nigeria 0-1 France
Nigeria are looking to keep things super tight now. They can't afford to concede another goal as their best chance of qualifying as a third-place team with three points, is by having a favourable goal difference.
They are not quite out of the World Cup yet.