They are playing the best football the Premier League has seen in years, and their ambition knows no bounds. As Manchester City sit on the verge of winning the Premier League title for a third time, the taste of success simply leaves them craving more.
When manager Pep Guardiola arrived at the club, there was a clear statement that no name in world football would be beyond their reach.
As such, they even looked at signing Lionel Messi before he penned his latest Barcelona contract. Now the club are continuing to map out how they can dominate European football, and Paulo Dybala is on their shortlist.
Guardiola is considering an extended stay in Manchester, brimming with fresh ideas and new dreams to take the side to greater heights. And club chiefs want to house the sport's best talent and make a statement about their standing in the game.
Aguero Under Pressure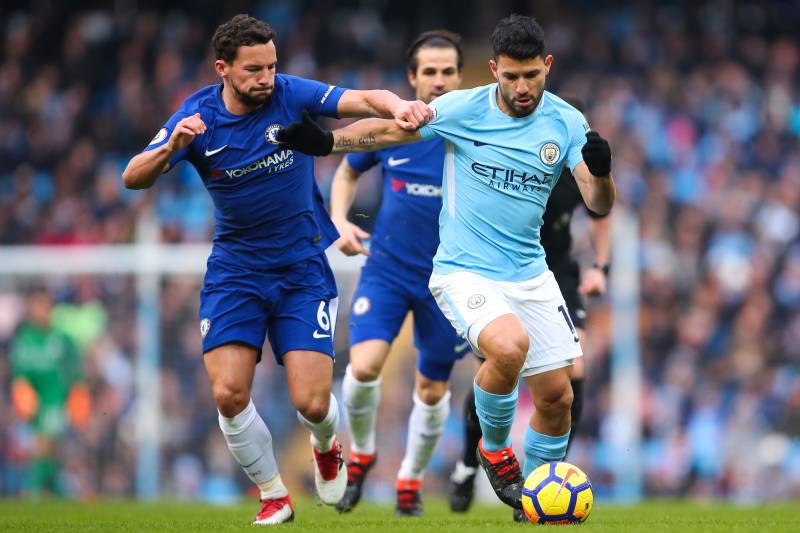 At the end of 2017, the writing was on the wall for Aguero. It seemed almost certain he was heading for the exit.
His relationship with Guardiola has been a strange one, with the manager clearly expecting much more than goals from his main striker.
In December, Sam Lee of Goal reported how Aguero felt he was being forced out by the former Barcelona boss, despite becoming the club's all-time leading scorer.
In fairness to the Argentina international, he scored a hat-trick against Newcastle United four weeks later, and his all-round performances have hit a new level since then. There is some chance he will see out his contract if he wishes to do.
Aguero is signed up until 2019 and has previously been told by the club he has done enough for City during their rise to make his own decision over whether he stays, even if he's not in the first-team plans. Perhaps that was his motivation. Maybe he needed a kick up the backside to prove he's not done at the Etihad just yet.
But one thing Aguero can do nothing about is the fact he turns 30 in June, and City have to start looking beyond him as their star man in attack.
The threat of Gabriel Jesus taking his spot is one thing, but could he handle the prospect of another elite front man trying to take his position? Aguero plans to return to Independiente before retiring and will have that at the back of his mind.
Face of the Future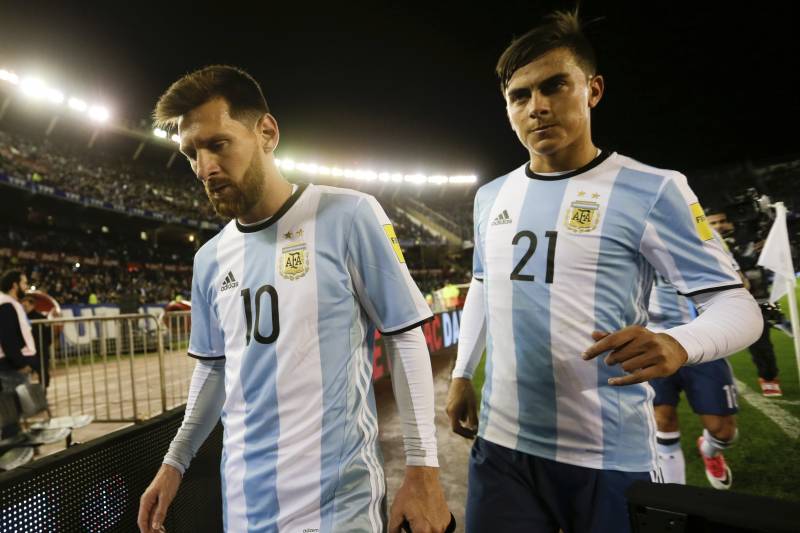 Even if Aguero clings on for now, City are on the prowl.
Jesus is already on board, a man some in City's hierarchy believe is destined to become a Ballon d'Or winner one day, but the club still want to uncover a suitable figure to fill Aguero's boots when he is gone.
They pulled back from a deal to sign Alexis Sanchez in January, and sources confirmed they have begun to look at future options. They have as many as five top forwards on their radar right now—one of which is Juventus star Dybala.
City director of football Txiki Begiristain is a long-time admirer of the Argentinian and encouraged then-manager Manuel Pellegrini to sign him in 2015, as noted by Simon Mullock of the Sunday Mirror.
Three years down the line, Guardiola surely would not turn down such an opportunity. Dybala's style should see him integrate seamlessly into City's style of play and remain as one of their superstar names for years to come.
One major question is whether the Manchester club could really push the boat out to make such an expensive signing. Private briefings have recently suggested they are not willing to be as free-spending as in past years, and 24-year-old Dybala would most likely warrant a price tag in the region of £100 million.
Would Juventus want to sell him? No. Does that mean a deal would prove impossible? Not necessarily.
Italian football expert David Amoyal thinks the switch could become plausible if the player pushed for it.
"When it comes to players like Dybala, Juve's policy is simple: If they want to leave the club, they'll let them go—which is what happened with Paul Pogba, Carlos Tevez and Leonardo Bonucci," Amoyal told me.
"Personally, I think Dybala is more likely to want to play in Spain than Premier League, but so far it's hard to say if he would push to leave. This time last year, the idea of Bonucci at AC Milan was simply unthinkable, so you never know."
City know Dybala is an ambitious target, but they like to set their sights high. And as Premier League champions—possibly even European champions if things go to plan this season—they will have added lure.
Sources hinted one of the other names on their list would be Inter Milan's Mauro Icardi. He could be cheaper and more attainable, so personality checks are being made to analyse whether he is suited to the City dressing room.
Two New Contracts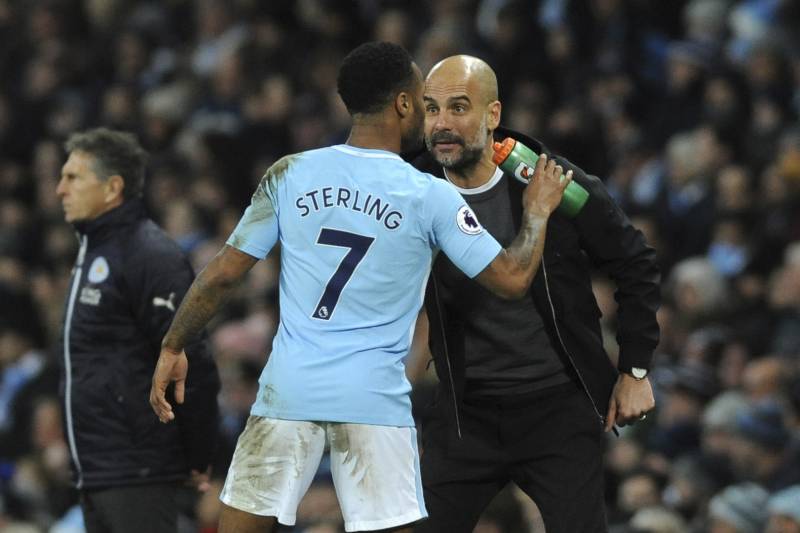 Rui Vieira/Associated Press
While the hunt for a goalscorer is important but not urgent, there are two signings that need to be made this summer—both of which are crucial to the club's bid to fulfil its potential.
Guardiola needs a new contract and so does Raheem Sterling.
Sterling's situation seems innocuous on first look, as he has over two years left to run on his deal. Yet as previously revealed here, Real Madridare keeping an eye on the way he has progressed over the past year and will likely be tempted to make a move to sign him once he gets into the final 18 months of the contract.
In truth, the England international deserves to be rewarded for his performances and should expect a rise, but it does not seem likely before the World Cup.
Sami Mokbel of the Daily Mail reported on February 22 that Sterling's future is in doubt because of no contact between the club and his representatives, and I am assured that still remains the case.
Sterling's situation at City might be somewhat cloudy, but Guardiola's outlook seems sunnier. He is almost two years into his three-year agreement, and Etihad sources are growing in confidence that a two-year extension will be agreed in the summer.
That was not the plan when he took over. He intended to turn the club around and then leave with the team in a stronger position in European football.
Now that he has had a taste of the club's incredible facilities, their ability to bid for virtually any player in the world and he has been given the time to genuinely turn the side into his fantasy squad, though, figures close to the manager say he is tempted to stay longer.
Team of Their Time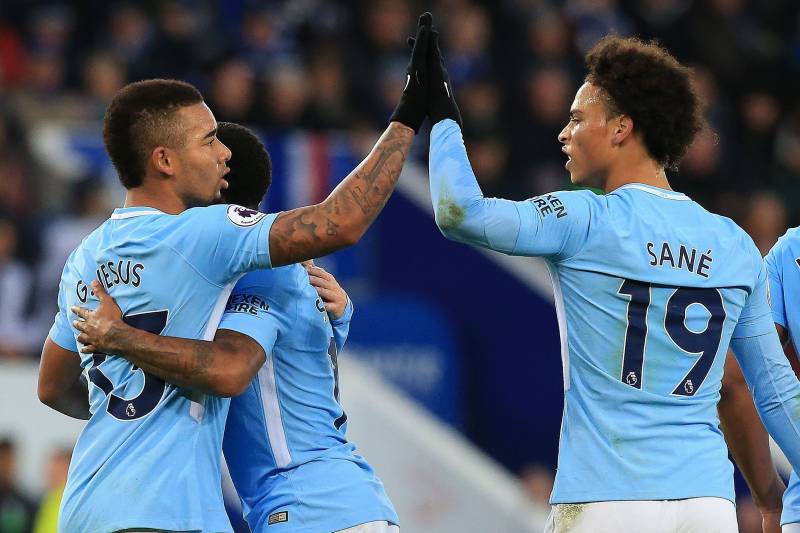 Perhaps the most frightening thing about this City side is how much time they have on their side.
Guardiola has carefully meshed City academy products Phil Foden and Brahim Diaz (both 18) with Gabriel Jesus (20), Leroy Sane (22), Raheem Sterling, Aymeric Laporte, Bernard Mendy (all 23) and Ederson (24) as a crop of emerging players all a long way from hitting their peak.
The manager's aim of lowering the age of the squad has been deliberate, but City sources believe even he is surprised by the unbelievable potential of this team. They will sign a new central-midfield player this summer too, though a deal for Shakhtar Donetsk's Fred is in the balance.
Guardiola has all the time he wants to achieve his ambitions with City, and he recently said in an interview with DirecTV Sport he could manage for 10 more years.
This project is not the same as Barcelona or Bayern Munich. He is tempted to remain with City because he is excited by what else can be achieved. He has the chance to take the club higher than they have ever been before.
Manchester City looks like becoming Guardiola's longest job in management, and if he does manage to add Dybala to his current crop, everyone else should be afraid of how much better they can become.