Nigeria will be at the centre of global focus from today as President Muhammad Buhari declares open the 2018 congress of the International Press Institute (IPI) in Abuja.
President Buhari IPI is a global network of editors, journalists and media executives "who share a common dedication to quality, independent journalism."
The group also promotes conditions that allow journalism to fulfill its public function, most especially journalists' ability to operate freely without interference and fear.
According to a press statement by spokesman of the 2018 IPI congress, Mr. Eric Osagie, who is Managing Director/Editor-in-Chief of The Sun Publishing Limited, President Buhari will perform the opening ceremony of the two-day 2018 IPI congress at the State House Conference Centre, Presidential Villa, Abuja at 4pm.
He said guests are expected to be seated at 3.30pm, ahead of President Buhari's arrival. Osagie said after President Buhari declares the congress open, there will be an event entitled, "Conversation with the Government of Nigeria," wherein four ministers will address participants and take questions.
The ministers are: General Abdurahman Dambazau (Interior); Chibuike Amaechi (Transportation); Okey Enelamah (Trade and Commerce) and Kemi Adeosun (Finance). The event at the presidential Villa will be rounded off with a cocktail party hosted by Minister of the Federal Capital Territory, Mallam Muhammad Musa Bello. The 2018 IPI congress, with theme, "Why Good Journalism Matters," will shift to the Transcorp Hilton Hotel, Abuja tomorrow, where papers on various issues would be presented.
According to the organisers, the papers to be presented would, in general, "affirm the indispensable role of quality media in building strong societies, showcasing investigative stories and projects that bring positive change to individuals and communities in Africa and around the world.
" In the Friday session of the congress, five editors and publishers from world's leading publications will speak on the topic: "Why Good Journalism Matters (And How to Make People Like it."
They include: John Daniszewski, vice president (standards)/editor-at-large, The Associated Press; Glenda Gloria, managing editor/co-founder, Rappler; David Jordan, director (editorial policy), BBC; Khadija Patel, editor-in-chief, Mail & Guardian and Mostefa Souaj, acting director-general, Al-Jezeera.
There will also be paper on "Covering Elections, Advancing Democracy," by chairman of the Independent National Electoral Commission (INEC), Prof Mahmood Yakubu and Mr. Lanre Arogundade, director, International Press Centre; "Africa's Looking to the Future.
So is its Journalism" by Juliet Ehimuan, country director of Google; "Reporting Africa – Shaping a New Africa Narrative by Roukaya Kasenally, CEO, Africa Media Initiative and "Covering Development: A Guide to African Journalists" by Lisa Anne Essex, trainer, European Journalism Centre.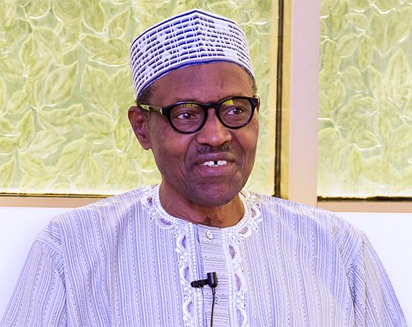 There will also be a paper on "Understanding Terrorism and Conflict in Africa" by Victor Bwire, programmes manager, Media Council of Kenya and Hamza Idris, politics editor, Daily Trust Newspapers. Another paper entitled: "Fighting the Good Fight: African Media Face the Might of State Censorship," will be presented by Deodatus Balile, Acting Chairman of Tanzania Editor's Forum (TEF); Joan Chirwa, Editor-in-Chief and CEO, The Mast and Barbara Kaija, Editor-in-Chief, New Vision Printing & Publishing Company.
Also, there will be a paper, "Why Journalists Struggle to Make a Living and What we can do about it" by Ralph Akinfeleye, professor of Journalism and Mass Communication, University of Lagos; Funke Egbemode, president, Nigerian Guild of Editors; Mohammed Idris, publisher, Blueprint Newspapers and Abdulwaheed Odusile, president, Federation of African Journalists (FAJ).
The day's session will be rounded of by a "Conversation with Nobel Laureate, Prof Wole Soyinka. Kenneth Woosuk Choi, Editor of The Chosun Daily Newspaper, Korea will also speak at the event.
The Saturday session of the congress will feature papers on "Collaborative Investigative Reporting on Corruption, Financial Crime and Abuse of Power; Covering Natural Resources and the Extractive Sector; Contending with Fake News and Propaganda; Innovative Ways to Fund Investigative Journalism; What Change Can I Bring? Evidence is Power: Presentation of Independent and Secure Platforms for Journalists in Nigeria."
The Saturday day's session will also feature two workshops and IPI General Assembly.  Osagie said the congress is a rare opportunity for Nigeria to showcase its best.
"It is also an opportunity to re-brand the country, by proving to the world that Nigeria is not as bad as it is painted. It is one of the biggest tools to draw attention to not just the potentials and greatness of Africa's most populous nation, but to also demonstrate that Nigeria remains the leader in Africa," he said.