All the transfer news related to Barcelona Football Club.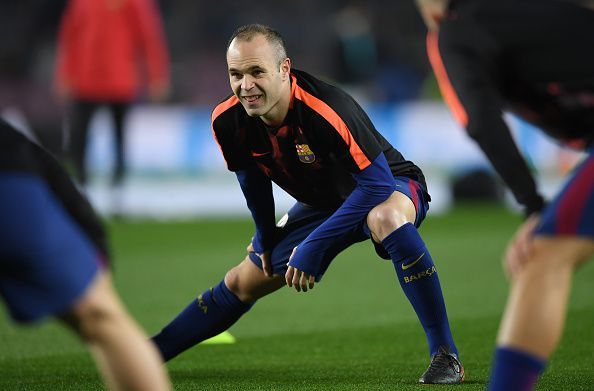 Joshua Kimmich wants Andres Iniesta's help to secure move
The Bayern Munich star has developed into an extremely versatile player for both club and country and a large part of the credit goes to former Die Roten coach Pep Guardiola. The 23-year old predominantly plays in the right-back role and has one goal along with ten assists in the league this season.
Now, Spanish news outlet, Don Balon, reports that the German desires to play for Barcelona and he sought Iniesta regarding the same after Spain and Germany played a 1-1 draw last week. Kimmich rates the Spaniard as one of his idols and told the 33-year old the same before putting forward his proposal.
The Bavarian right-back wants Iniesta's help in securing a move to play alongside Lionel Messi and co. as the next step in his career. There is no doubt that Kimmich's versatility and quality will serve him well at Barcelona and an opportunity could arise if Aleix Vidal, another right-sided player, leaves in the summer.
Stefan de Vrij considering Barcelona move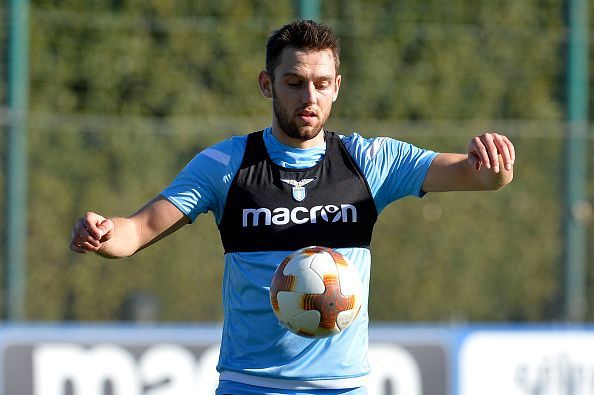 The Dutchman has turned into a top defender during his time with Lazio and is set to become a free agent this summer. Naturally, several top clubs have been interested in his services, as it is extremely difficult to sign a top defender without paying a premium fee in the current market.
Thus De Vrij is a great option for any top club and now the player is considering a move to the Camp Nou. The defender was close to joining Inter Milan and despite contracts being drawn up, he is preferring to wait until the end of the season. The 26-year old wants to see whether Inter Milan will qualify for the Champions League before taking a call on his future.
Meanwhile, Barcelona have come knocking and the player is seriously thinking a move. However, De Vrij will not be assured of a starting spot at the Blaugrana with the likes of Gerard Pique, Samuel Umtiti, Thomas Vermaelen and Yerry Mina already at the club. On the other hand, Inter will provide him with more playing time, a definite requirement at his age.
Nevertheless, unless an official announcement is made, Barcelona are in with a chance and if they manage to sign De Vrij, he could prove to be a top quality addition for minimal cost.
Patrick wants to see Justin Kluivert join Barcelona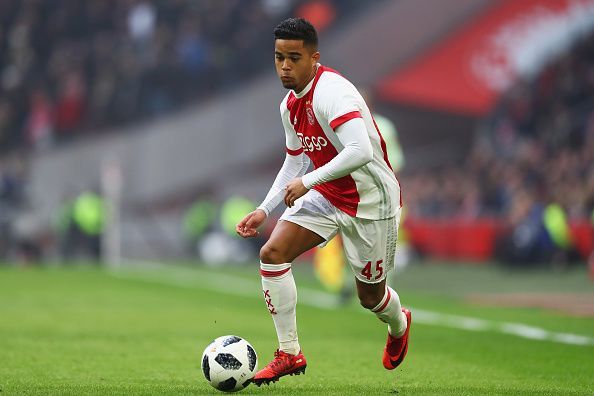 The father is a Barcelona legend and one of the best forwards of his generation. Now, his son is sending a message to Europe with his performances for Ajax this season. Justin has scored seven goals in the Eredivisie this season and is already becoming a key player in the Dutch side's setup despite being 18 years of age.
While Manchester United looked to have sealed the deal as Jose Mourinho likes the player, Barcelona coming in for the youngster looks to have turned tables, as per Spanish news outlet, Don Balon. As per the report, Justin wants to play with Lionel Messi and would consider the move if the Argentine wants him there.
Meanwhile, Justin's father, Patrick, wants to see his son play for Ernesto Valverde's side and he said:
"I'm very proud of him. He's doing very good at Ajax. He's now a first XI player. If he's playing like this in the long-term, he could be one important player in the future."
"Of course, I prefer that he goes to Barcelona but in football everything can happen. He's an adult, he can make his own decisions but he's already said it's a dream for him to play for Barcelona. But you never know in football."
Thus, it remains to be seen whether another Kluivert will move to Spain to enthral the Blaugrana faithful.