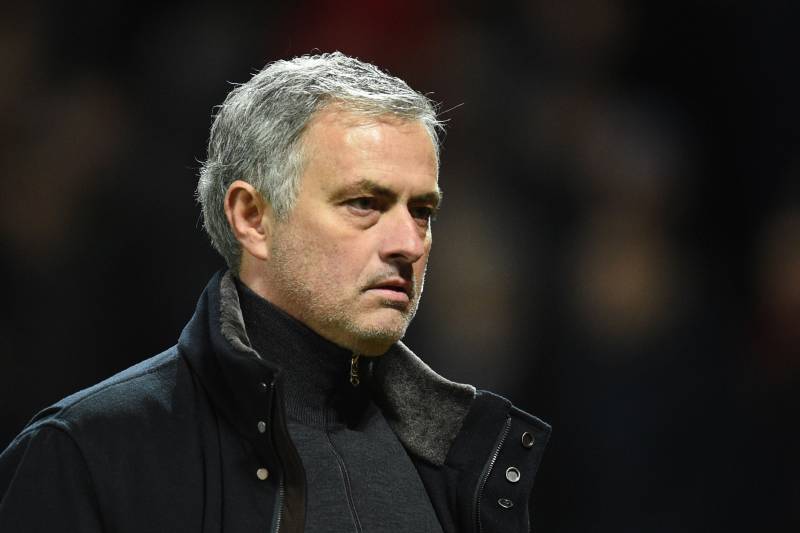 Manchester United manager Jose Mourinho said he doesn't have any regrets after his side's UEFA Champions League defeat at the hands of Sevilla on Tuesday, adding he didn't think the Red Devils played badly.
Wissam Ben Yedder came off Sevilla's bench to score two away goals in four minutes and push the Spanish side past the round of 16, but Mourinho seemed nonchalant in the face of defeat, per the Press Association (h/t Daily Mail):
"I don't think the performance was bad.
"I don't have regrets. I did my best, the players did their best. We tried, we lost and that's football."
Mourinho continued in his post-match press conference and appeared to suggest the last-16 exit wasn't that grave because United have grown accustomed to European disappointment—sometimes by his own hand, via The Independent:
"I sat in this chair with Porto – Man Utd out. I sat in this chair with Real Madrid – Man Utd out. I don't think this is something new for the club. You have to see this Jose Mourinho line to believe it…
The Red Devils only just edged a 51 per cent share of the possession at Old Trafford and were out-shot by their opponents 21 to 17, per WhoScored.com. It was only the third time this season United have conceded twice in a home match (Manchester City and Burnley).
Supporters of the club have a right to be disappointed in the defeat after clinching a 0-0 draw in Seville's first leg, and the Telegraph's James Ducker empathised with fans as Mourinho continued to make light of the situation:Yes, he really did say this. It's an insult to fans.
Mourinho: "I don't want to make a drama of it. That's football, it is not the end of the world. I sit in this chair twice in the CL and knocked Man United out with Porto and Real Madrid so it is not something new for the club."
Romelu Lukaku had more shots than any other United player (five) and looked like the hosts' only source of inspiration for large portions of the match, but his 83rd-minute, half-volley goal proved only a consolation.
Mourinho spoke to the media immediately after the full-time whistle and said he couldn't see anything wrong with his players "in terms of attitude and their intention to play," per BT Sport's YouTube channel:
Many at Old Trafford would disagree with that sentiment given the club's history in the competition, and despite boasting the best home defence in the Premier League, a lull on Tuesday now sees them out of the European running.
A round-of-16 departure is a much earlier exit than many around the club will be willing to accept from Mourinho. The Independent's Miguel Delaney noted one managerial statistic that doesn't look favourably on the Portuguese: Moyes' United outperforms Mourinho's United in the Champions League.  Moyes still United's best CL manager since Ferguson.
 Mourinho looked to Saturday's FA Cup quarter-final meeting against Brighton & Hove Albion as one reason to be upbeat, with it now being their only realistic route to silverware this season.
The Portuguese's urgency to move past such a disappointment may strike as too quick for some at Old Trafford.