I went into robbery for money to start my church — Suspect
A 41-year-old suspect, identified as Fidelis Nelson (aka MP), and leader of dare-devil robbery gang operating within Lagos and Ogun states, has revealed that he went into robbery to raise money to build his church.
According to Nelson, a father of three, who spoke with Vanguard, "I have a pastoral calling; unfortunately I don't have money to start my church.I have had the calling for years, but no finance to make it a reality.
" Nelson, who has masterminded several robbery operations, also noted that he and members of his gang carried out three robbery operations recently.
"We actually snatched three cars last month," he added,that the gang met their waterloo on June 16, after the Police received information indicating that some robbers, who specialised in snatching cars in Ogun State, were bringing their loots to Lagos for sale, then laid ambush for them.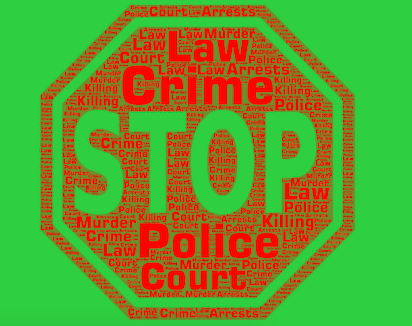 The suspects, identified as Emmanuel Ogaba aka Tablet, 45; Matthew Ogaba, 30; Fidelis Nelson aka MP, 41; Augustine Stanley, 31; Abayomi Adebisi, 42, and Emmanuel Olusegun, 37, were arrested in Lagos.
Recovered from the suspects are one Toyota Camry car, one toy gun and various SIM cards. The gang leader, Nelson, said: "I am married with three kids. I am a professional driver. My wife doesn't know that I am into robbery.
"Since my colleagues are denying that none of them holds the toy gun during operations, I take responsibility for everything.
I am the one that held the gun and drove at the same time during operations. "I was the one who introduced Augustine into the gang.
I had plans that when I establish my church, he would head the musical department because he is a talented gospel artiste.
" According to Augustine, the other suspect who is from Abia State, "I am a gospel artiste; I perform at crusades, weddings and other social events.
"I met Nelson during a crusade programme. He told me that he loved my performance and that he would love to invest in my musical career.
"Early this month, Nelson asked me to follow him to an operation so that I can actualise my dreams. I told him that I have never done that kind of thing. He convinced me."