Herdsmen: August 31 quit notice, sacrosanct—Igbo group
ENUGU—AN Igbo group, Voice from the East, VEAST,  after a crucial meeting in Enugu, weekend, maintained that their earlier quit notice to herdsmen to vacate Igboland on or before August 31st, 2018, remained unchanged. They insisted that should the herdsmen fail to quit after the deadline, they might be forced to take drastic action.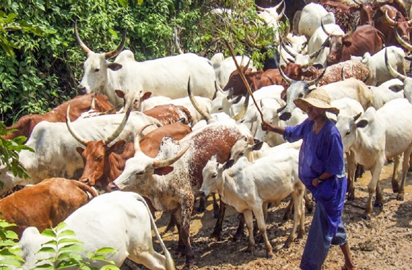 herdsmen
The group condemned the Federal Government for setting aside N179 billion to establish grazing reserve for the herdsmen, saying it was "an indication that President Buhari is surreptitiously trying to Islamise Nigeria.
" The group stated: "Voice from the East, VEAST, an Igbo Group, held an urgent meeting on Nigeria's security  situation over the activities of Miyetti Allah Cattle Breeders Association of Nigeria, MACBAN, with particular   reference to its reaction to the grazing  reserve  mooted by Buhari.
"VEAST authoritatively gathered that Buhari withdrew  a  whooping sum of N179 billion  to establish 94 grazing reserves across Nigeria for the private sector businessmen called herdsmen. South East Governors who have remained Buhari's puppets, most surprisingly rejected the satanic arrangement.
"We therefore, categorically  state   that  the  quit notice given to the herdsmen by VEAST on 31st August, 2018, is most  sacrosanct.
"After that date, all Igbo youth would enter Igbo  forests and   chase out any herdsman found. We are ready to deal with all of  them   by any means possible, because  they have been killing others  in their land."