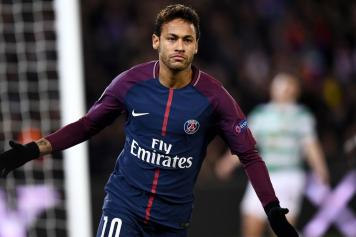 According to the latest reports from Catalan sports newspaper Mundo Deportivo, Paris Saint-Germain superstar Neymar has made it clear to Barcelona that he would gladly return to the club.
Indeed, journalist Fernando Polo is at pains to point out that the Brazilian offered his services to La Blaugrana before he sustained his ankle injury and PSG were subsequently knocked out of the UEFA Champions League by Real Madrid.
As confirmed by MD, the 26-year-old has stayed in contact with several of his former teammates and has told them that he would relish the opportunity to play for Barça again. Interestingly, at least one club director has been made aware of Neymar's change of heart.
However, bringing the ex-Santos wonderkid back to Catalonia is not something which is high on FCB's list of priorities. Of course, things can change quickly in football and so it should not be ruled out that he could return to Camp Nou in the summer of 2019.