Pep has been successful with every club he has managed. Is he just lucky or does he deserve all the success he has achieved?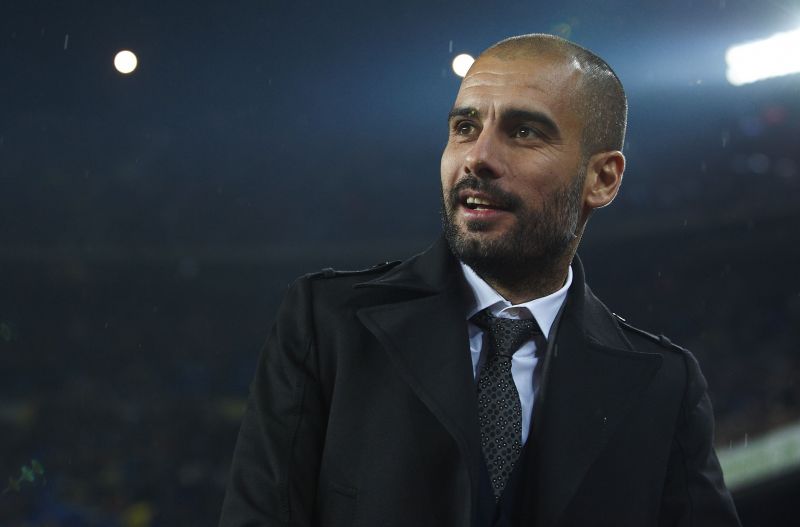 First of all, Pep Guardiola is criticised because he has only managed top teams. This is funny for me. Can you imagine Lionel Messi playing for Stoke City or any other average team? No. He is a top class footballer and deserves to play for a top team. The same goes for Pep. Why would a world class manager manage an average team when he can manage any team he wants? The so-called manager who can only win with a big team argument is stupid.
A world class manager doesn't need to manage an average team to prove his worth. I have seen managers failing with world class teams. There are no guarantees in football that if you manage a good team, you will win trophies.
Speaking of people who judge managers by the number of trophies they have won, Guardiola has won a lot to quiet them up too. Trophies aren't the first thing to expect from a good manager, though.
The way a manager influences his team in every aspect, from team performance to results, is the basis for how we should judge managers.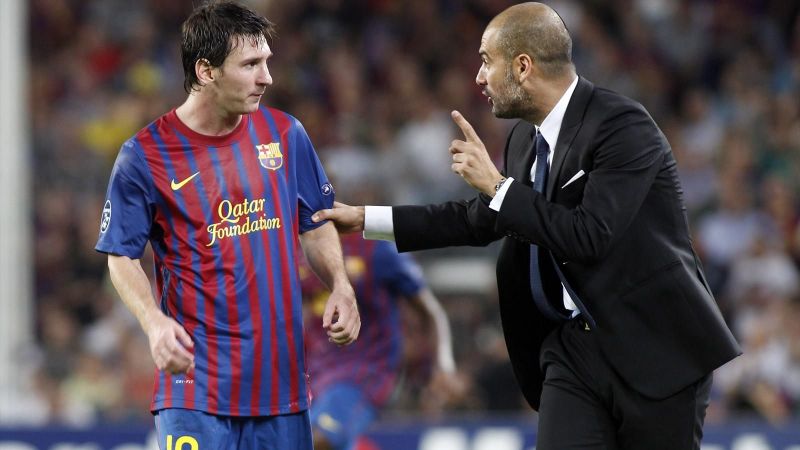 Guardiola came to Barcelona and changed their game. Barca weren't the best team when he came but he brought back confidence and won them trophies. Other than that, we all know how well they played and I don't need to speak about that again.
He went to Bayern Munich and offered them the type of football they had never seen before, however, the 'experts' will call Pep's time at Bayern a failure because he didn't win a UEFA Champions League title there.If Bayern were to be patient with Pep, they would have enjoyed success in Europe.
The next stop for the Spanish manager was Manchester City and in his second season, it looks like that he has won the Premier League after just 16 games. Astonishing. The so-called best and competitive league now looks like a one horse race.
Now, think about it: If Pep didn't win a lot of trophies, he would have been considered a failure. This shows how the world judges a manager. If any team wants permanent stability and consistency, they have to build a squad. Getting results never brings permanent quality to a club.
Pep Guardiola has always been a manager who has built a team wherever he went. He never ran away from his principles. People said that Pep could not play his way in England but now he is bossing it.
The Jose vs Pep argument is an interesting topic to discuss as well. Both are great managers but Pep is a far better coach, in my opinion.
Mourinho is a manager who will give you results and may win your team trophies. Pep, on the other hand is someone who wants football to be played in a proper way and he always prefer attacking football.
Pep is brave. He always wants to win and he will stick to his principles even if he doesn't get results. Pep has won a lot of trophies in his career but trophies are not his main priority. The way he makes a team play is what makes him a better coach than Jose.
Think about players who have actually improved under Mourinho at Manchester United. Maybe one or two. Now, think about players who improved under Pep at City. Otamendi, Stones, Delph, Fernandinho, Sterling, Sane, De Bruyne and many others have all improved under Guardiola.
That's what makes him a better manager. If players go to training thinking that they will learn something that will make them better, you already know that the manager must be world class. Pep and Jose are great managers but Pep is a better coach.
Pep is an example for everyone. I don't praise him for what he did for Barcelona. I praise him for what he has done for football. Since I started watching football, I enjoyed a Pep Guardiola team the most. He is a gift for everyone and we all should love him for what he has contributed to our sport. From improving the Total football, to beautiful transitions, he gave our game something which made football more beautiful to watch, so praising someone who contributed to our sport is nothing wrong.
A Pep Guardiola team has most often played good, sometimes bad but never boring. Well, for me, Pep is love.
The views expressed in this article are those of the author and they do not necessarily represent those of Sportskeeda.