It was in 2012 that Chelsea secured the signing of center back Andreas Christensen from Brondby IF. According to reports then, The Blues beat the likes of Arsenal, Manchester and Bayern Munich to his signature.
Only 16 at the time, Christensen was a signing for the future at Stamford Bridge. Not long after, the Danish defender found himself a part of Chelsea's famed youth squad. Along with the likes of Ruben Loftus Cheek, Lewis Baker, Izzy Brown, and Dominic Solanke, Christesen was a part of the Academy's golden generation.
Special talent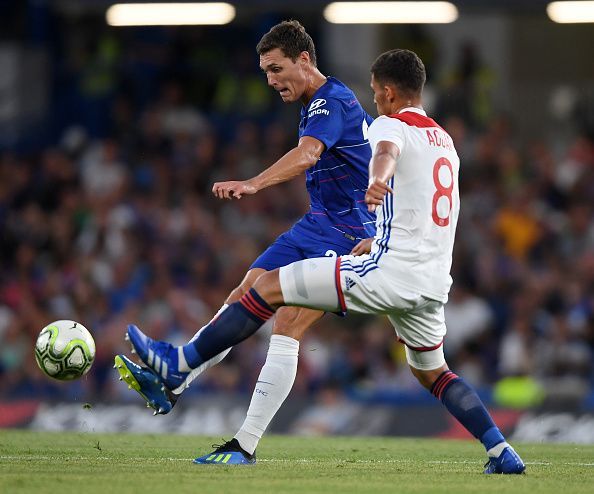 Even in a team full of special talents, Christensen stood out. In 2013, David Luiz posted a photo with him on Facebook saying "he will definitely have a great future". The biggest compliment came from John Terry in 2014. The club captain remarked "Believe me, I am sure that he will be a top footballer and one of the future men for Chelsea".
No longer could Chelsea sleep on his talent. In 2015, he earned a loan move to Borussia Monchengladbach in a two-year deal. The very fact that a Champions League team wanted him at such a young age spoke volumes of his quality.
In the two seasons in Germany, Christensen's reputation only grew by performing consistently in the League and in Europe. Some of his most impressive display's came against the likes of Barcelona and Manchester City.
Chelsea return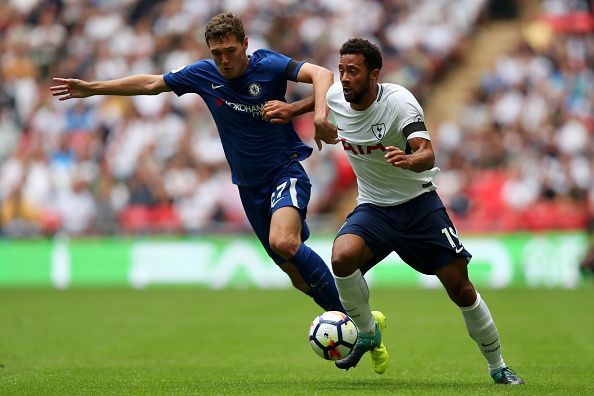 Chelsea fans could barely wait for him to come back. In 2017, Chelsea finally got him back to London as a first team member. Gary Cahill's opening day red card presented an early opportunity for the Danish defender against Tottenham Hotspur at the Wembley Stadium. Up against the phenomenal Hary Kane, Christensen solid performance impressed one and all.
By the time David Luiz and Antonio Conte fell out in November, Christensen was more than ready to deserve a regular starting spot after proving himself against the likes of Manchester City and A.S Roma.
In the middle of a back three, Andreas Christensen was as solid as a rock. For a few months, his defending was faultless. On the ball, his composure was beyond his years. The feeling around Stamford Bridge was that the heir to John Terry's throne had arrived.
However, Christensen's world came crashing down in the first leg against Barcelona. After which, a few more mistakes followed. Ultimately Antonio Conte dropped him for Gary Cahill for the last few games of the season.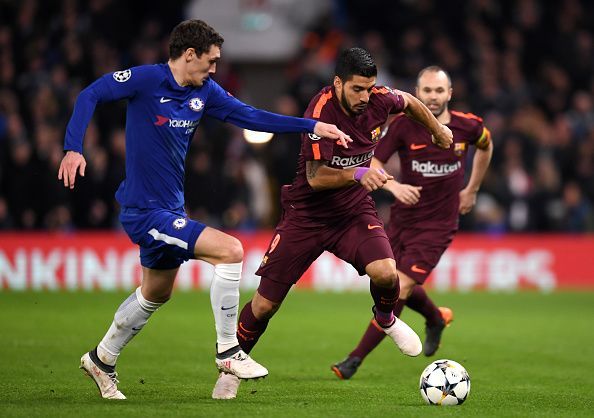 The new manager Maurizio Sarri's preferred centre-back partnership so far has been Antonio Rudiger and David Luiz. Italian coach must eventually show some faith towards the youngster and reintroduce Christensen to the Chelsea starting line up.
Who should he replace ?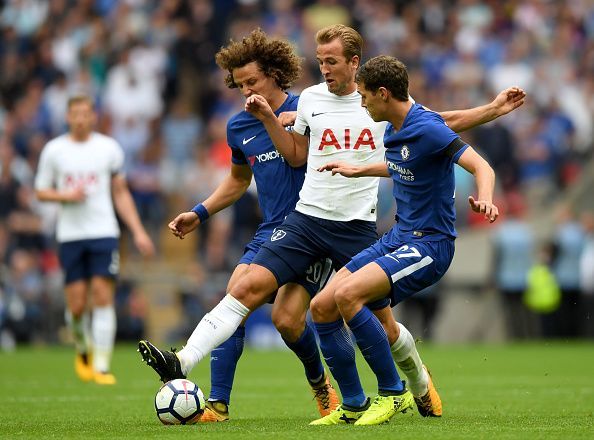 The question bound to arise is who should Christensen replace? The answer is quite simple. The same player he came in for last season: David Luiz. Despite Chelsea's one hundred percent winning start to the season, the concerns with their defense are there for all to see, at the forefront of which is the Brazilian.
In the Community Shield against Manchester City, Luiz was caught out of position multiple times. At St James Park, Luiz was directly responsible for Newcastle's equalizer as he was caught ball watching.
In the most recent game against Bournemouth, Luiz made least three mistakes which could have easily led to an opponent goal. These mistakes are not surprising at all. One thing that is constant about David Luiz is his defensive fragilities.
Why does Sarri choose him to start over other players then? For starters, one can have doubt about his playing abilities but not his personality. Luiz is one of the favorite players in the dressing room.
Above all, he is a fighter and more importantly a leader. The lack of leaders in the current Chelsea squad is a problem well known. But for how long can Luiz's personality compensate for his own mistakes?
Another vital aspect of Luiz's game is his ball-playing abilities. On the ball, Luiz is probably better than any defender in the world. The need to play out from the back is a necessity in Maurizio Sarri's system. This might be an important reason for Luiz's importance to the new Chelsea boss.
However, Christensen himself is extremely able on the ball as well. While he does not have Luiz's range of passing, the Danish international is comfortable on the ball and helps Chelsea move the ball forward. In most games, the 22-year old's passing percentage was among the highest on the pitch. In the Premier League, Christensen averaged a pass success rate of 93.4% last season.
Ultimately, you have to judge a defender on his defending skills and Christensen is miles ahead in that department of Luiz. Christensen is not your typical center back. He is not someone who flies into tackles unless in an extreme situation.
It is his intelligence and off the ball movement which stands out. At most times, you will find Christensen is in the right position to ensure that life is tough for the opposition attacker.
Need to believe in him
Yes, he made mistakes last season but it was at a time where the whole team was underperforming. In any case, if one has to live of mistakes of one player, it is better to let the 22-year old make it than the 31-year old.
If any Chelsea fan believes that they can promote young players without initial mistakes and inconsistency, they are in for a rough ride. If the Blues want their academy players to make it, they need to show trust in them even after a few hiccups. That is part of the process with young players.
Christensen is the original jewel of Chelsea's academy. If he can earn his place back in the starting eleven, it will send the right message to the young players and the staff of the club's junior teams. Bringing him into starting eleven will be a vital step in solving Chelsea's defensive problems.