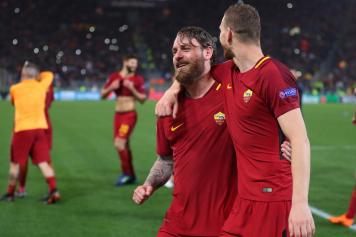 A week ago Liverpool might've fancied the idea of taking on Roma in a two legged affair in the Champions League semifinals. How things change in a matter of days, as Roma's incredible 3-0 comeback against Barcelona at the Stadio Olympic has made the other European hopefuls a lot more weary about what the Capital club can offer.
Breaking down Roma means identifying the necessary changes they had to make against Barcelona in the second leg. The manager Eusebio Di Francesco has been a career long proponent of an attacking 4-3-3. Against the Blaugrana, he went for a 3-5-2 that eliminated the need of both wingers and included an extra centreback and striker.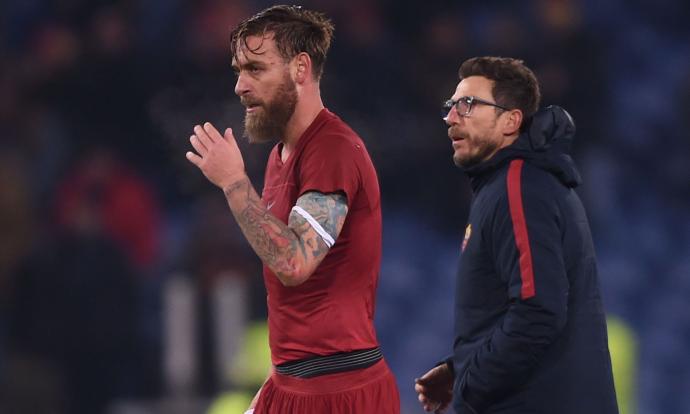 With both Aleksandar Kolarov and Bruno Peres pushed up a bit higher as wingbacks, it negated some of their weaknesses and highlighted their strengths going forward, especially Kolarov, who is a fine crosser and possesses a blistering shot from distance. Despite rarely going to a back three, Di Francesco was able to change tactics successfully in Roma's most important game of the season, and it's interesting to see whether or not he'll adopt a similar approach against Liverpool.
With the 3-5-2, Roma's three athletic, aggressive midfielders would rotate in pressing high, negating the opposition's main playmaker and constantly putting pressure on whoever had the ball in the midfield. One of the three centrebacks can also press high up the field knowing there's plenty of cover behind him.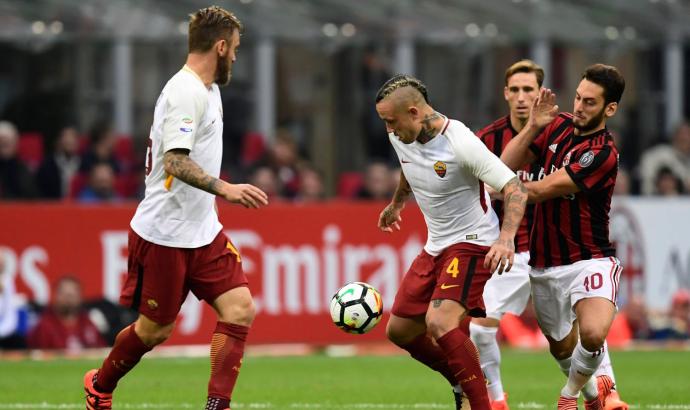 This tactical look could really stifle Liverpool's ability to interchange rapidly as they'll have to be very quick in possession and constantly opt for the long ball to relieve some of the pressure. While I expect Roma to maintain a high line, they'll have to be weary of Liverpool's speedster duo of Mohammed Salah and Sadio Mane. Both have electrifying pace and can really make a team pay when they bring their defensive line higher up the pitch.
In this sense, having a defender like Kostas Manolas helps. Not many centrebacks have a better recovery speed than the Greek international. On the other hand, the cumbersome Federico Fazio could really suffer. Fazio has been a lot more effective playing in a back three where he's flanked by two centrebacks (like last season when Antonio Rudiger and Manolas played alongside him). In the 3-5-2 look we saw against Barcelona, Fazio could operate as the central figure in the heart of defense and win every single aerial ball with his hulking 6'5 frame. If Di Francesco uses his traditional 4-3-3, Liverpool will want to try to get either Mane or Salah in behind Fazio, a foot race that they would win while falling asleep.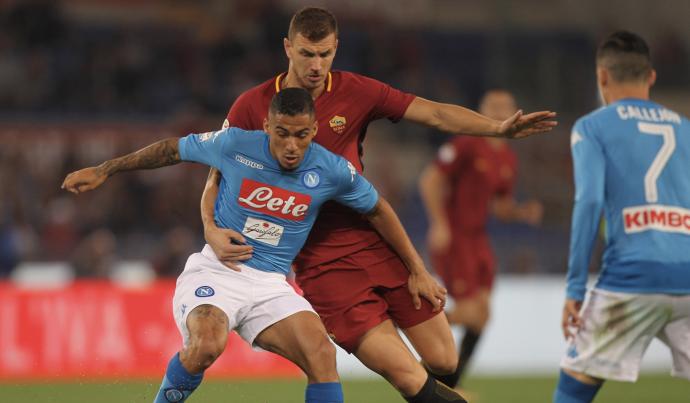 Up front, Edin Dzeko will face a tough physical battle against Liverpool's centreback Virgil Van Dijk. The Dutchman was an €85m signing for the Premier League side and this is the type of match where he'll really earn his money. Against Dzeko, the best thing is fighting fire with fire. The Bosnian can really bully a smaller defender who isn't up for the challenge and must be taken out of the game given that so much fo Roma's attack goes through him.
Very often, Dzeko will drift away from the box with his back to goal and hold up the ball to allow Roma's quick wingers to make diagonal runs into the final third. Dzeko is a lot more technical that many give him credit for and his ability in link-up is also massively underrated. This is where a player like Van Dijk has to press him high and constantly nip at his heels. Preventing Dzeko from getting a touch really does stifle Roma's efficiency in maintaining possession in dangerous areas of the pitch.