A look at 5 players that made their impacts felt both as Barca players and managers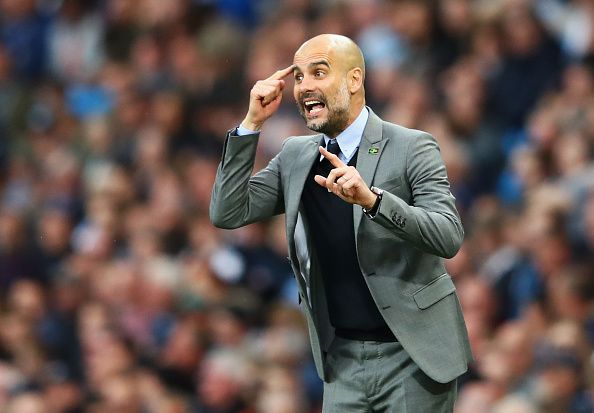 FC Barcelona has been so fortunate to have had some of the most successful players in the history of the sport. All these players have helped the club win many trophies, and have also gone on to win individual awards and left legacies that will be admired by the upcoming generation.
After retiring, some of these icons have become managers and continued with their influence. Not all of them ended up managing Barcelona, but they inspired various teams to success with their hard work and amazing insights.
Here's a look at 5 such managers who played for Barca before becoming managers:
#5 Frank De Boer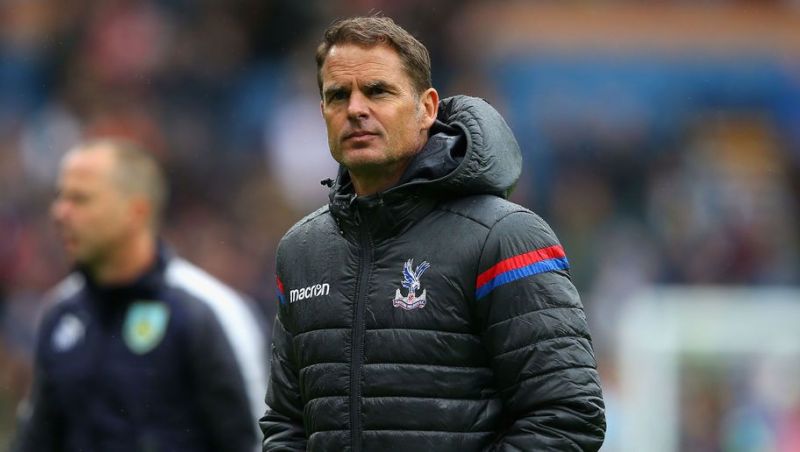 Frank De Boer is one of the many Barca players who became managers after their playing careers. The Dutch legend was a centre back who played for both Netherlands and Ajaxand transferred to Barca in 1999.
At Barca, he quickly established himself and was instrumental under his compatriot, Louis Van Gaal, helping the Catalan team to the 1998/99 La Liga title. Later, he left Barca after failing a drug test and moved to Galatasaray, before switching to Rangers.
His managerial career began in 2010 when he was appointed the caretaker of Ajax. He had a fantastic time with the Dutch team, winning 4 consecutive championships and establishing himself as one of the best coaches in the world.
But his career at Ajax didn't end well. After 2 disappointing seasons, he was sacked from the club. He later moved to Inter Milan before finally signing for Crystal Palace where he was sacked after a very short spell in charge.
#4 Ronald Koeman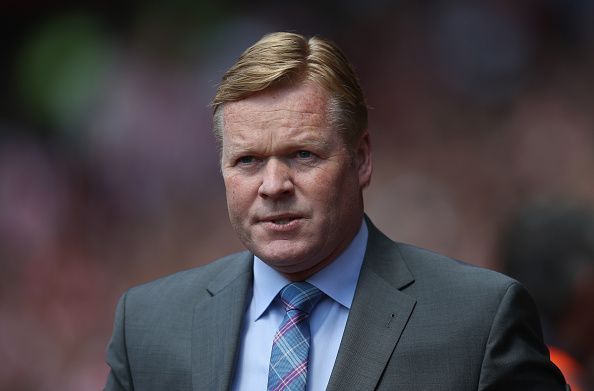 Ronald Koeman is one of the greatest defenders in the history of football. The centre back was an indispensable member of the Barcelona 'Dream Team' under Johan Cruyff. As a player, the Dutch legend left lasting legacies.
His pace, energy, and solidity at the back were qualities that set him apart from his teammates. Besides, he was often described as a defender with the soul of an attacker. This is because of his goal-scoring exploits – he remains the top scoring defender in history with 253 goals in his career.
He was highly reputed for his long-range passing, agility and shot accuracy. During his time as a Barca player, he helped the Catalan giants with many trophies including their first European Cup – scoring the only goal of the match against Sampdoria in the final.
Some years after retiring, Ronald Koeman began his official coaching career with Ajax, winning the Eredivisie in his first season with the club before moving to Portugal where he coached Portuguese giants, Benfica where he lifted the Portuguese Super Cup.
He has also managed other clubs like PSV, Feyenoord, AZ Alkmaar, Valencia, Southampton, and Everton. Currently, Koeman is the coach for the Netherlands national football team.
#3 Luis Enrique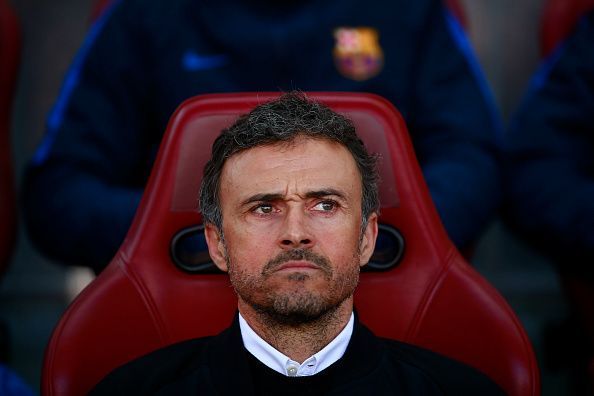 Luis Enrique is one of the few Barca players that made their impacts felt both as players and as manager. After retirement in 2004, the Spaniard returned to coaching and made history in 2015, when he claimed a historic treble for the Blaugrana.
Very consistent and versatile, Luis Enrique was deployed in several positions in his playing career. He could play as an attacker, a midfielder, or a winger. He represented the Blaugrana between 1996 and 2004.
Unfortunately, he retired at the age of 34 as a result of aging, decline in form, and injuries.
In his days as a Barca player, Luis Enrique was a very strong, energetic, determined, and hardworking team player. His stamina, flair and technical skills were superb. He finished his Barca career with 73 league goals for the Catalans and was included in Pele's list of 125 greatest living players in March.
The Spaniard returned to football as a manager in 2008, coaching the Barca B team before leaving for Roma in 2011. He also coached Celta de Vigo before moving to Barcelona during his managerial career.
Plenty success followed after his appointment to the club. He went on to win a total of 9 trophies at the club and is regarded as one of the most successful managers of the modern era. He is currently in line for several jobs and is soon expected at the helm of a top club.
#2 Pep Guardiola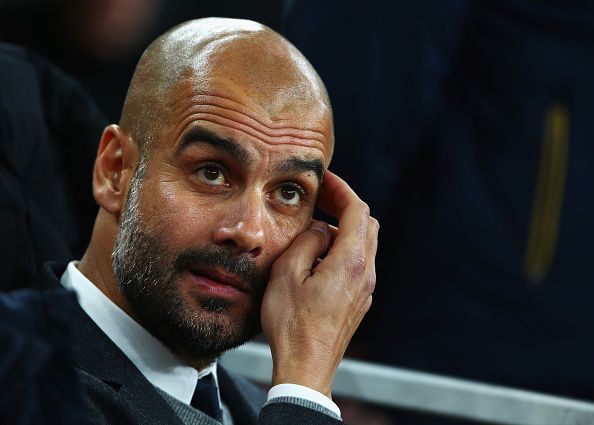 Arguably the most successful manager in Barca's history, Pep Guardiola wrote his history with a golden pen. He was part of Johan Cruyff's dream team that conquered the world in the 90's. He was a pioneer of Cruyff's possession-based, intense attacking style of football and was the captain of the team in the era.
As a player, he was the backbone of Barca's midfield. His creativity and adaptivity were highly instrumental. The midfielder was superb with his vision and passing. He helped the team to their first European Cup in history, as well as other trophies including the La Liga, Supercopa de Espana, Copa Del Rey and so on.
His managerial highlight came in 2008, when he took over as Barca head coach and became the first and only manager to win 6 trophies in a single season. He moved on with his excellence, winning several trophies with Johan Cruyff's tiki-taka system before leaving for Bayern Munich.
At Bayern, he reproduced his excellence, winning back-to-back Bundesliga titles, the DFB Pokal as well as other trophies. His quest for another challenge led him out of Germany and was signed by Manchester City, where he has already started making noise with his brilliant brand of attacking football.
#1 Johan Cruyff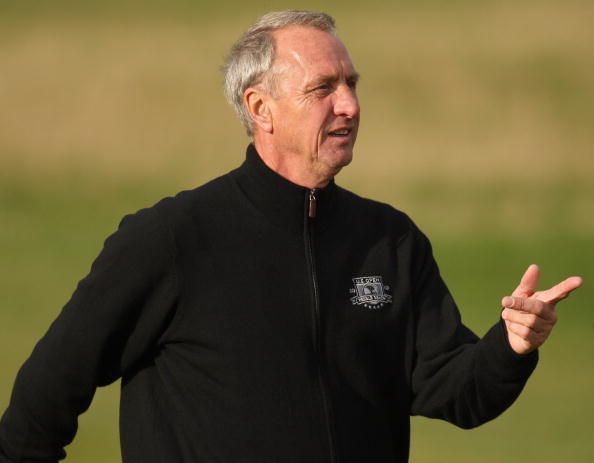 Johan Cryuff is a name that will always be remembered at Barcelona. The Dutch legend was a real force during his playing days. His individual brilliance earned him several individual awards including the IFFHS European Player of the Century and 3 Ballon d'Or awards.
Johan Cruyff represented Barcelona between 1973 and 1978 and helped the team to their first La Liga title in 14 years. He also helped Barca to the Copa Del Rey and other trophies.
After retiring, Cruyff emulated his mentor Rinus Michels by managing a young Ajax side to win the European Cup Winners' Cup in 1987. He returned to manage Barcelona's 'Dream Team' in 1988 where he led the team to glory after glory with his tiki-taka system.
He helped Barca to their first Champions League trophy in history, as well as four consecutive La Liga trophies during his incredible managerial career.
His dream team produced the greatest set of footballers in history. All of these footballers became successful in their careers, with many of them making great impacts both during their playing days and after retirement.