Nothing excites football fans more than dribblers. Watching a player using his speed and skill to masterfully take players on and leave them for dead is one of the best sights in football.
There are many kinds of dribblers. Neymar, for example, uses more skill than speed to get past his opponent. Gareth Bale, on the other hand, relies on his incredible speed to get past opponents. Eden Hazard relies on his change of pace as well as his low centre of gravity to turn defenders. Messi is similar to Hazard.
Iniesta and Isco are players who are very slow on the ball but still manage to beat defenders using their intelligence to their advantage. They are excellent at shielding the ball from the defenders and turning and finding space. Each dribbler is different and has his own style of play.
In this article, I talk about the top 3 dribbles in world football right now. I use stats to support this list but at the same time, I make the list not based on stats entirely. Simply put a player who attempts more dribbles is bound to have more dribbles. A player who is very efficient with his dribbling but barely attempts any dribbles would have a very high dribbling success rate. Some players dribble sideways while others dribble in crowds. For all these reasons this list is not based entirely on stats.
Disclaimer – The leagues have just started and so I am not considering the league statistics as using a sample of fewer than 3 games will not be fair to all the players. I am using the World Cup stats as the main parameter in this list
#3 Neymar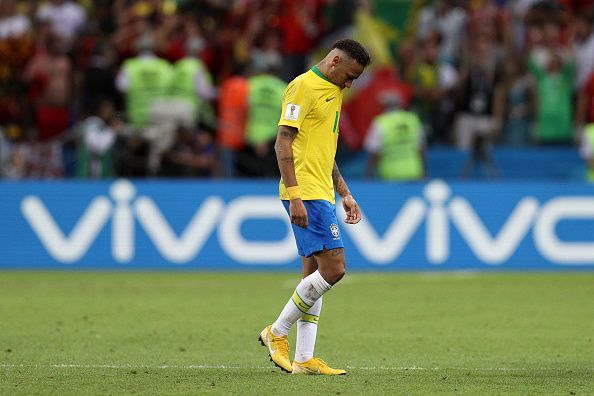 Brazil eventually lost to Belgium in the quarterfinals but Neymar had a decent World Cup. Statistically, Isco ranks higher than Neymar as Isco completed 5.75 dribbles per game. Neymar, on the other hand, completed 4.4 dribbles per game. While Isco is significantly higher but one should consider the fact that Neymar always got the ball at the left wing where there wasn't enough space. Isco, on the other hand, got the ball in central midfield.
Neymar did not have a great World Cup and his success rate was not the best but we can be very sure that this coming season he will be back to his best.
Neymar is one of the most exciting players to watch as he relies primarily on his skill to go past players. He may be accused of showboating and going down too easily but he is one of the best dribblers in world football.
#2 Lionel Messi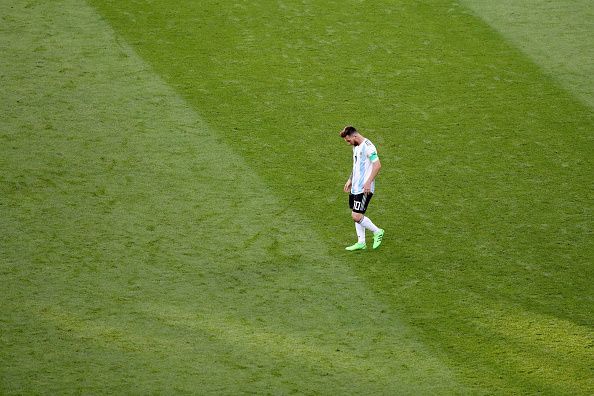 Lionel Messi is arguably the greatest dribbler to ever play the game. Having said that he finds himself second on this list. Messi did not have a great World Cup but he definitely had his moments. He averaged 5.75 dribbles per game in the World Cup. Unfortunately for him and Argentina, they were kicked out in the round of 16 by France who went on to win the World Cup.
While Messi did not get the support that he needed in Argentina he is bound to get that in Barcelona. With Coutinho and Suarez around him, Messi will be looking forward to having a successful campaign.
Messi is 31 and is not getting any younger. Many people might say that he is past his prime and there may be some truth to that. Having said that he is still arguably the greatest player and dribbler in the world right now.
#1 Eden Hazard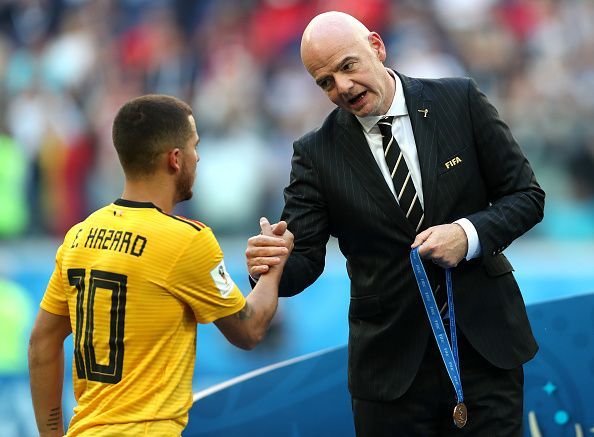 Every Chelsea fan will be happy with this choice and every Barcelona fan will be wondering how Hazard is ahead of Messi.
I believe that the stats are too good to ignore in the case of Hazard. Hazard completed 6.9 successful dribbles per match. This included games against Brazil, France and England.
Hazard was on another level against Brazil. He did not score or assist but attempted 10 dribbles and completed all 10. He capped off his World Cup with 3 goals and 2 assists.
Hazard is expected to improve even more under Maurizio Sarri and for that reason, I rank him as the best dribbler in world football right now.