The Red Devils pulled off a 2-0 victory against the Cherries.
Jose Mourinho's team pulled off a convincing victory away from home against Bournemouth AFC by a margin of two goals to nil. The strikes came from Chris Smalling and Romelu Lukaku in the first and second halves of the game, respectively.
The Red Devils have retained the second position on the points table after clinching three points in the encounter to take their tally to 74 so far in the season.
Here are three things they did right against Eddie Howe's team:
#3 Bringing in Romelu Lukaku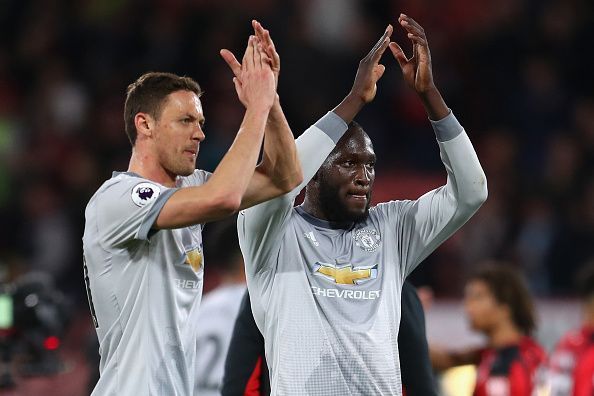 The Belgian forward was not a part of the starting XI against Bournemouth initially, but was brought on by Mourinho at the right time.
Lukaku came in for Jesse Lingard in the 62nd minute of the game, when the home side were looking to cancel out United's one-goal lead. It was a tough situation for the visitors, as they had to clinch a victory against the Cherries after the shock defeat against West Brom over the weekend.
The centre-forward's inclusion in the side played in the hands of the Red Devils in a perfect manner, as he scored off a through-ball from Paul Pogba just 8 minutes after coming on.
#2 Starting Anthony Martial and Marcus Rashford together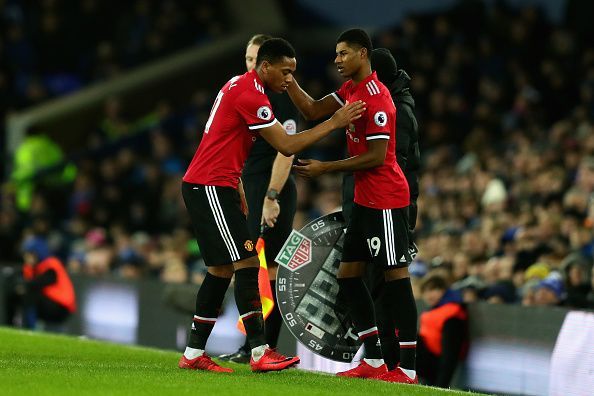 The two youngsters from United got a rare start together in the game and they made a statement for themselves as they both got to play for the entire length of the game.
While Martial impressed with his pace, Rashford dribbled past numerous defenders through the 90 minutes. It was refreshing to see United being so dynamic and unpredictable in the final third. Their combination worked beautifully for the Red Devils, as they shed their peculiar defensive skin and readied themselves perfectly for the upcoming FA Cup semi-final against Tottenham.
#3 Not parking the bus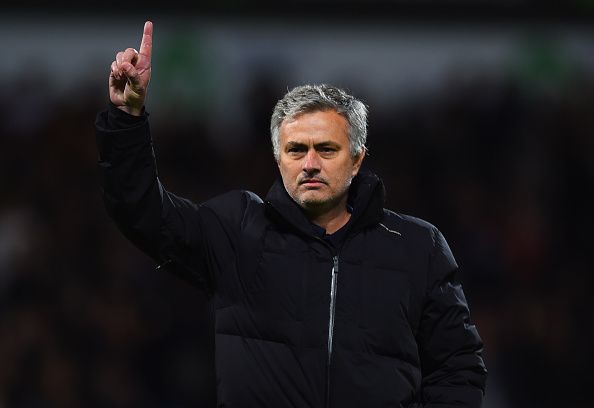 The men under Mourinho were attacking from the outset on the day. Even the defenders were getting involved in the team's forward play and United created numerous chances for themselves in the first half of the game.
They did not park the bus even after scoring the first goal and continued to operate in an attacking fashion. This brand of football is generally not associated with Mourinho and his teams, but they did well to keep nagging at the Bournemouth defence from the very first whistle of the game.