Paul Pogba is the most expensive player in Premier League history, costing a colossal £89 million. Barcelona's mooted interest in the player puts Pogba's value at an incredible £200 million in today's inflated post-Neymar transfer market.
To paraphrase a famous Marvel comic-book character, "with a great transfer fee comes great responsibility." It is this responsibility with which Pogba thrives and United manager, Jose Mourinho should take advantage of.
Pogba captained Manchester United in their opening League fixture of the season versus Leicester City. This article looks at three reasons why Pogba should wear the armband permanently.
#3 Pogba is only 25 years old
Football Captain's generally are experienced campaigners, using their years of combat on the Football field to inspire, cajole and encourage their team-mates.
However, in Paul Pogba's case, he has experience beyond his years as a World Cup Winner and serial collector of trophies during his time with Juventus.
Pogba, in fact, has more big-game experience than incumbent, Antonio Valencia, who at 33 years of age is closer to the end of his career than the start.
Pogba's youth and experience and position in the centre of United's midfield make him a much better option for the permanent Captain's role.
He could conceivably be Captain for the majority of the next decade and provide the continuity that previous long-serving United Captain's Bryan Robson (1982-94) and Roy Keane (1997-2005) gave during their trophy-laden years leading the side.
#2 Pogba is a World Cup Winner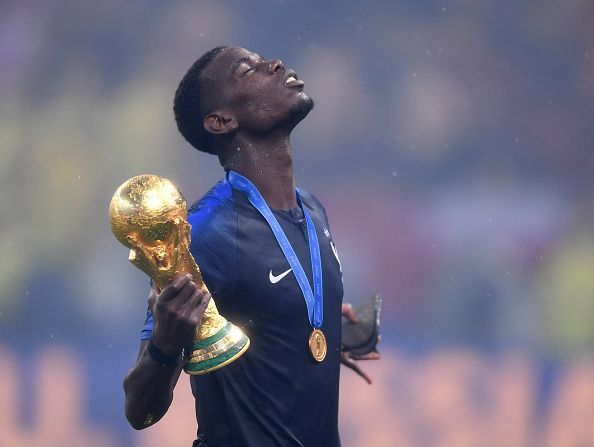 Paul Pogba, despite his indifferent form for Manchester United in 2017-18 appeared to be a player transformed during this summer's World Cup. Dynamic, attack-minded, skilful, Pogba was a focal part of France dominating the competition en route to their second World Cup victory.
At only 25 years of age, Pogba has reached the pinnacle of the sport. A pinnacle that so few players ever reach. It is this experience that United boss, Jose Mourinho should harness for his own good.
For his part, Pogba appears to have rebuilt his confidence over the summer and was happy to start and Captain his side only days after returning from his summer holiday.
Not only that but Pogba was one of the finest performers on the pitch and insisted in taking responsibility for taking the third-minute penalty which set up United for victory.
Pogba is an outspoken performer on the pitch and with a World Cup in his back pocket, his fellow players will only be too happy to listen.
#1 Pogba is an influential force on the pitch and behind the scenes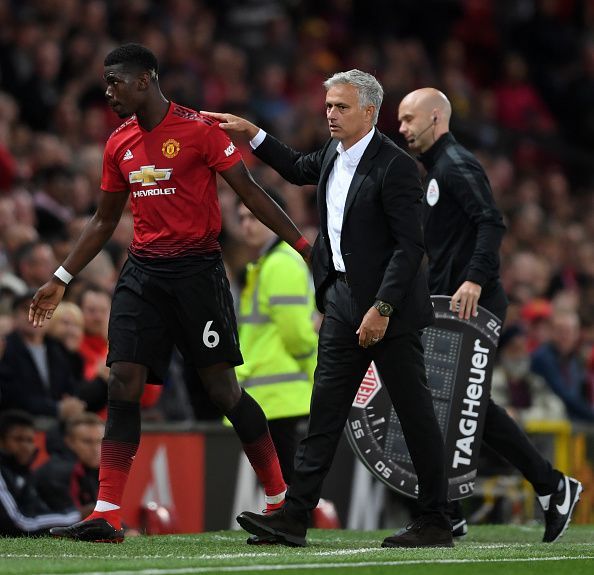 Paul Pogba's recent cryptic comments in which he refused to put rumours of unrest between him and manager, Jose Mourinho to rest suggest the sheer influence he carries at United. Pogba stated that there were things he wanted to say but couldn't as he would get fined.
These were extraordinary comments for a contracted player to make to the press and remarks, had they been said under the management of Sir Alex Ferguson would likely have seen Pogba on a plane, shipped off to another club like Roy Keane and Jaap Stam were for similar insubordination.
However, Pogba's position in the club as an academy graduate, the Premier League's most expensive player, a commercial dream for the board and World Cup Winner all suggest his place at United is more secure than his manager's.
With this in mind, Mourinho should look to harness this influence instead of opposing it and build upon Pogba's status in the club by making him a leader for the team.
Mourinho and Pogba working together in harmony would be the best for everybody. Pogba as United Captain could be the secret to success.