A critical analysis of the methods and strategies of the genius that is Pep Guardiola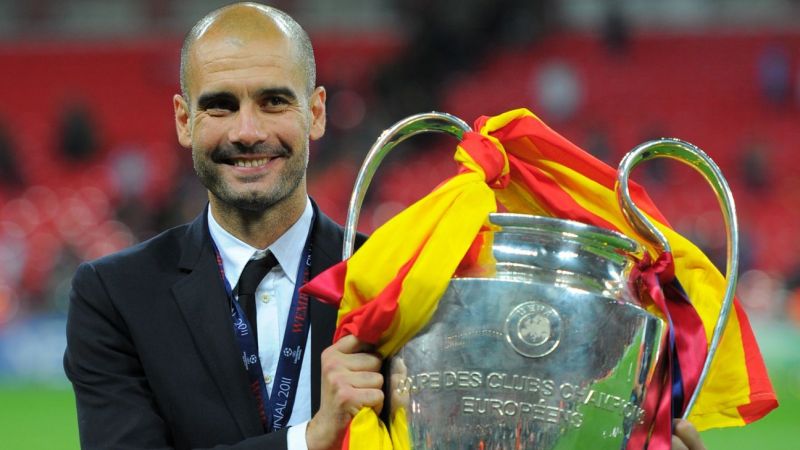 Circa 2nd May 2009: The whole world had set its eyes on the biggest footballing fixture of the year. The fixture which polarizes opinion like nothing ever can, the fixture which boasts of the biggest footballing superstars; the 'El Clasico'.
As an 11-year-old kid, I sat on the couch donning my real Madrid jersey and waiting with bated breath, I was glued to the television watching the pre-game news and analysis with matchups between Messi Vs Ronaldo and Guardiola Vs Pellegrini hogging all the limelight.
Almost two hours later, I was still glued to the television, albeit with moist filled eyes and a grief-stricken face. It wasn't the way my beloved team lost which left me dumbfounded, rather it was about how the opponent had won.
Until that evening I always wondered why these managers were so revered in the beautiful game. How on earth did they influence matches just by screaming on the sidelines? I had found my answer that night.
18th November 2017: Manchester City, after going trophy-less last season, are currently sitting pretty in the Premier League and Champions League standings thanks to their 12-match unbeaten run in the league and a perfect record in the Champions League, even harbouring hopes of emulating Arsene Wenger's 'Invincibles' of 2002-03
Magic eh? Read the title again.
Plying his trade as the central defensive midfielder at the heart of Johan Cruyff's "Dream Team", little did the world know that this lanky, balding boy would go on to become one of the world's most accomplished strategists.
When Guardiola was appointed as the successor to Frank Rijkaard's throne, many raised eyebrows as he was going to become the manager of one of the world's biggest clubs without having any prior experience of managing a high-profile team in the Europe's elite leagues.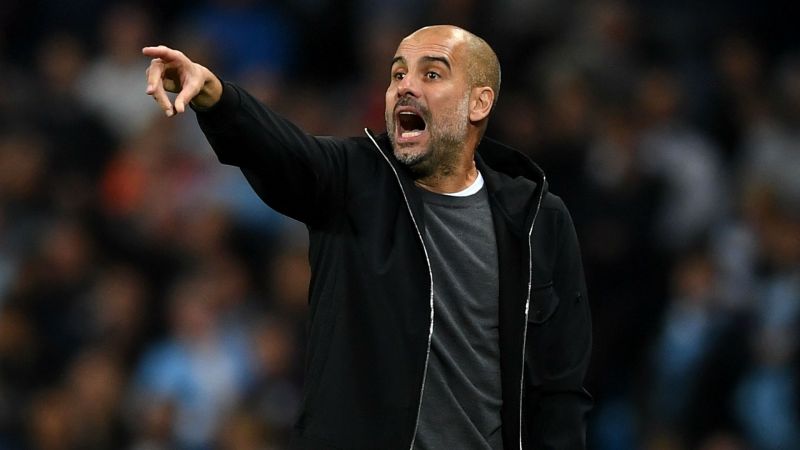 However, the club faithful had immense trust in him and he repaid every ounce of it with the greatest spell in the club's decorated history. With Barca stuttering during the end of Rijkaard's tenure, Pep entered with his stricter-than-the army regime and training methods. He offloaded a whole lot of players regardless of their stature, form, fan support and even price tag from the team.
He brought in players having great vision and technical superiority, players who had great work rate and contributed both offensively and defensively.
In the first season, Pep managed to lay his hands on the La Liga, Copa del Rey, and the prestigious Champions League thus completing a historic treble. The win kick-started a period of Barcelona's dominance over world football as they went on to win an astounding 14 trophies of the 17 competed for.
Guardiola's playing theory was brutally simple: creating superiorities between lines of pressure through rehearsed movements coupled with short and rapid passing.
Another highlight of his tactics was the fabulous combination of both restrictions imposed on players as well as the freedom granted to them. The players were instructed not to move from their positions unless they received the ball, thus enabling passing options available throughout the pitch.
Also, they were in a better position to defend against counter attacks as well with the use of this tactic as the team never lost its shape with players maintaining their positions except for the ones with the ball. However, with the ball, they were granted the freedom to wreak havoc on the opposition defence.
He has formulated a similar ploy in Man City, albeit with more attacking charisma and high pressing starting all the way from their striker.
Pep must be credited for tweaking his style in order to fully realize the potential of his much more attack-minded players like Kevin de Bruyne and Aguero.
John Stones was a much-maligned figure at City last year due to his error-prone game but has become a very good player this term as his manager sidestepped fan's emotions and trusted in his player's abilities.
That always has been a hallmark of Pep's managerial career. He doesn't mind his players committing errors, misplacing passes even if it results in a goal if the player is trying to be his very best. But, he'll scare you to death if you don't commit 100% to your team's cause.
In the modern day game, Guardiola has often been compared with Jose Mourinho, but what differentiates him from the Portuguese is that while Mourinho builds his team around one or two exceptionally gifted players (Ronaldo at Madrid, Eden Hazard at Chelsea, Ibra and Paul Pogba at Manchester United), Pep does exactly the opposite.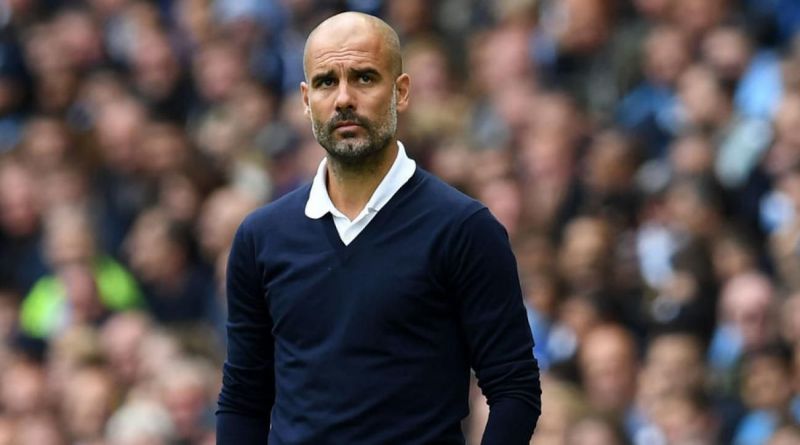 He builds strategies for the team and then handpicks players with abilities to deliver on these strategies. Lionel Messi at Barcelona, Arjen Robben at Bayern Munich, Kevin De Bruyne & Sergio Aguero at Manchester City being prime examples of this.
While Jose struggles to deliver when his star players suffer an injury or go through a lean patch which ultimately leads to his sacking, Pep, on the contrary, manages to grind out results in his favour even when the team is devoid of its main protagonists.
As fascinating as he seems, Pep would be the last one to rest on his laurels. Striving incredibly hard day in and day out, he is relentless in his pursuit of improvement, fine-tuning the smallest of nuances.
So after a seemingly disastrous year by his sky-high standards, Pep has reinvigorated himself and has rediscovered his magical touch at Man City and is ready to start another great chapter in his already illustrious managerial career…
He's a damn magician, ain't he?