Can a change of formation lead to a change of fortunes for Manchester United?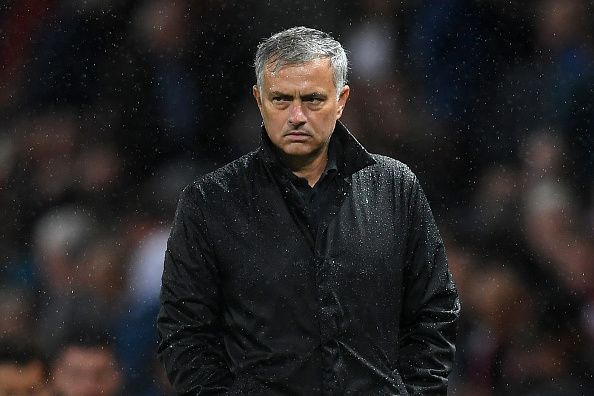 "I think I'm a special one", smirked a wily 41-year-old sat high above the rest, with numerous cameras pointed at him on a warm evening at Chelsea's Cobham training ground in 2004. Jose Mourinho had announced his arrival in England after leading Porto to back-to-back league titles and the Champions League title.
Unfazed by the attention or by the enormous task in front of him, that was more than just a bold statement; it was a warning to the man who had built his own dynasty in England, Sir Alex Ferguson at Manchester United, and to the Arsenal's "Invincibles" across town that Jose Mourinho means serious business.
It is one thing to make such a gutsy remark, but to fulfil that by winning the league in the next two seasons takes extraordinary brilliance and tactical nous. We often like to associate the term "luck" with teams that eventually win titles, but the fact remains that Chelsea's first title triumph in 50 years and the successful defence in the following season had little to do with mere luck.
The Portuguese mastermind had already proved to be a thorn in Sir Alex's eyes and had him glued to his drawing board.
Introducing the three-man midfield in England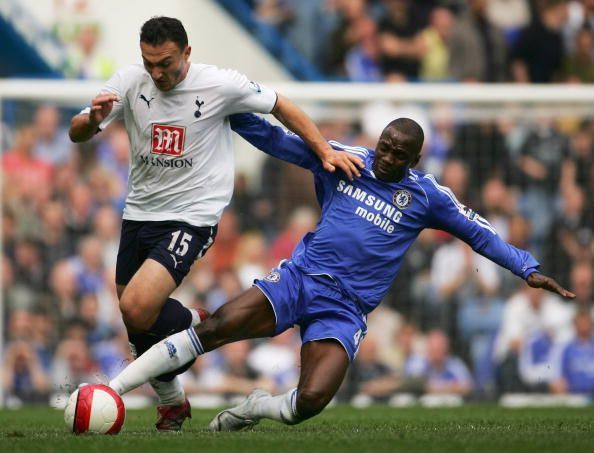 At a time when a flat four-man midfield was the norm, Mourinho made a slight tweak to his system. Instead of deploying two box-to-box midfielders like the vast majority in England, he stationed three- one whose sole duty was to shield the defence and provide cover to his attackers, the other two having the creative incentive on them.
As he himself has said, "Look, if I have a triangle in midfield – Claude Makelele behind and two others just in front – I will always have an advantage against a pure 4-4-2 where the central midfielders are side by side. That's because I will always have an extra man. It starts with Makelele, who is between the lines. If nobody comes to him he can see the whole pitch and has time. If he gets closed down it means one of the two other central midfielders is open. If they are closed down and the other team's wingers come inside to help, it means there is space now for us on the flank, either for our own wingers or for our full-backs. There is nothing a pure 4-4-2 can do to stop things".
Transition to 4-2-3-1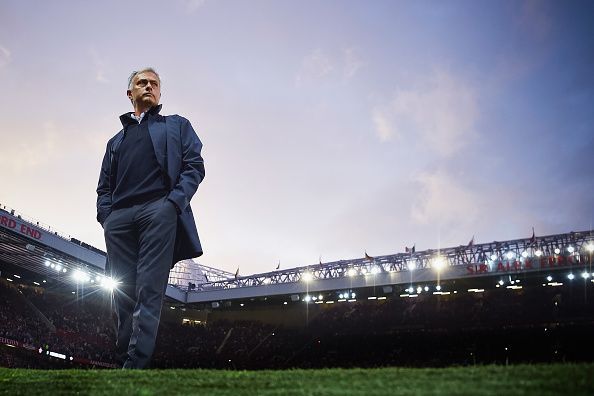 "Whoever has the ball is more likely to make a mistake. Whoever does not have it is thereby stronger." – Mourinho's gnome.
For all the attacking prowess and efficiency in front of goal a three-man midfield provides, it is also worth noting that Mourinho desires a safety-first approach. Without the ball, while defending, Mourinho wants his team to be more solid than a rock. This is often made possible by changing the system and asking his wingers to track back, making it a five-man midfield, thereby outnumbering the opposition.
In the 2004-05 season, they set the record for the fewest goals conceded in a season (15) and kept a record 25 clean sheets. A clean sheet to him is as important as a goal to Cristiano Ronaldo; both simply yearn for them.
He slightly modified the system to a 4-2-3-1 particularly at Real Madrid and his second stint at Chelsea by deploying two mobile midfielders to form the double pivot in the centre. One would be a "calming presence", who dictates the tempo of the game and the other, a bit more offensive-minded player who initiates the attack from the middle of the park.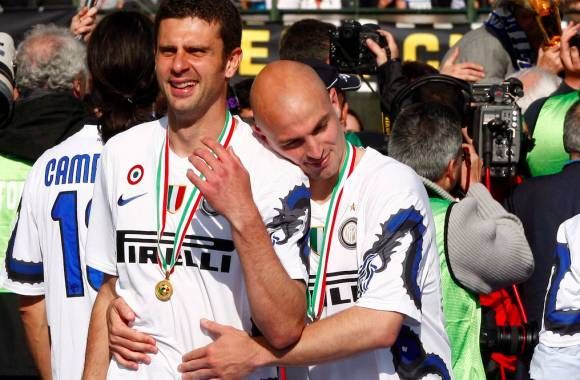 Esteban Cambiasso and Thiago Motta at Inter Milan, Xabi Alonso and Sami Khedira at Real Madrid, Nemanja Matic and Cesc Fabregas at Chelsea are prime examples of players who became central to Mourinho's title-winning teams and brought him a horde of trophies.
You got the gist, didn't you?
The 4-2-3-1 remains Mourinho's best friend and we have absolutely no right to question a method that has won him a plethora of trophies and guaranteed him sustained success.
Or do we?
The Manchester United scenario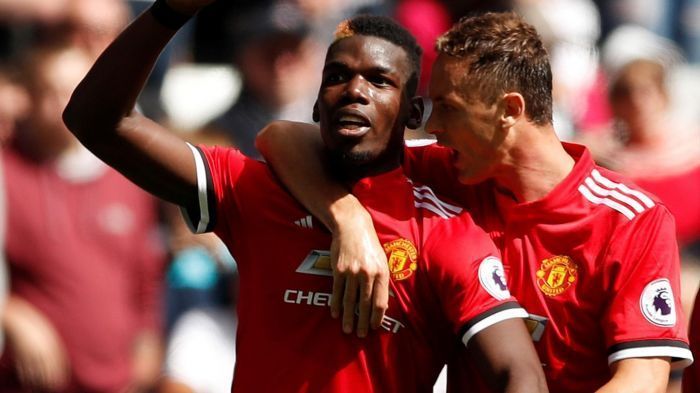 One major reason for United's sudden downfall after Sir Alex Ferguson's departure was the fact that they never replaced their master enforcer- Paul Scholes (or found someone even half as capable as the maestro). Michael Carrick was ageing, and they even had to rely on Wayne Rooney to solve their midfield crisis.
Under Louis van Gaal, Ander Herrera was perhaps their best bet to sort things out in the middle but a lack of a proper compatriot affected him. Marouane Fellaini and Morgan Schneiderlin were largely inconsistent and Bastian Schweinsteiger was struggling with injuries.
Mourinho must play to Pogba's strengths
This was the muddle Mourinho found himself in and he had to act fast. Mourinho broke the world-transfer record fee and bought Paul Pogba from Juventus. And almost two years later, it is ironic that Pogba himself is the reason for this conundrum.
There is little debate that Pogba is United's best outfield player and is literally unplayable at his best. You don't finish 5th in the Balon d'Or rankings and be nominated into the World XI at 22 years of age because you are good- you need to be a lot more than that. He is someone who is capable of the spectacular and turn a game on its by himself and we have all been witnesses to his exploits in Italy as well as with the France national team.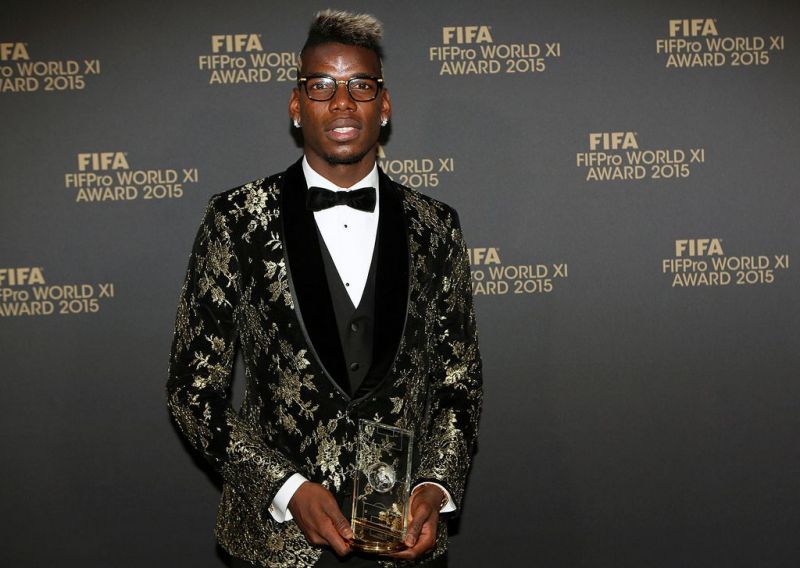 Now here's the catch: in order to get the absolute best out of Pogba, he needs to be deployed in a free role, where he can play at will. This freedom is limited to a great extent when he is played in a midfield two and when he is demanded to track back when the possession is lost, to mark their opposite numbers.
This necessity is often absent in Pogba's natural thinking as he is always planning on what to do next when he gets the ball, which leads to momentary lapses in defensive duties which leaves huge gaps in the middle of the park and Matic often has to do all the work. At Juventus, he had Andreas Pirlo and Arturo Vidal- two masters of the trade, who allowed him to break the shackle.
Even this season, every time Pogba was given the freedom to play at will, he has produced man-of-the-match performances, notably against Everton and Arsenal. All this suggests that Mourinho must scrap his 4-2-3-1 and burden Pogba with the creative duties he craves for because at the moment, he is being asked to do a job he is second best at.
For the Old Trafford faithful
I've never played for a draw in my life – Sir Alex Ferguson
Swashbuckling, indomitable, edge-of-the-seat football: what United fans around the globe became accustomed to for a long, long time under Sir Alex. And despite the fact that Mourinho has improved this team leaps and bounds since his arrival, there still remain question marks about his approach to the seemingly big games where he tends to sit back and hit the opposition on the counter.
Although this may be seen as a pragmatic approach by many, it certainly has not gone down well with the majority of their fans. The rigid 4-2-3-1/4-5-1 is a safety-first approach, designed to absorb pressure and make the most of the few chances that come their way, something that differs from the Manchester United philosophy.
Their progress has largely gone unnoticed this season because of Manchester City's dominance and if it were any other season, they would've been closer to the league title. A change of formation is perhaps the key to elevate them to the next level.
A change next season?
Winning the confidence of the fans is vital to any manager's success at any club and for a controversial figure like Mourinho, the task is ever so daunting. Without question, he has been the best thing to happen to this football club since Sir Alex's departure and the vast majority of the fans acknowledge that.
Perhaps the last missing jigsaw in gaining the acceptance of every Red Devil across the world is to furnish the brand of football that the fans demand, one which is etched into the aura at Old Trafford.
So, is it time for Mourinho to ditch the formula that has forged him into one of the best tactical geniuses of our generation and choose the road he has seldom traversed by and adopt the recipe straight into the fans' heart? Time will tell.