What should be changed in the current lineup to make Barcelona a succesfull team in Europe again.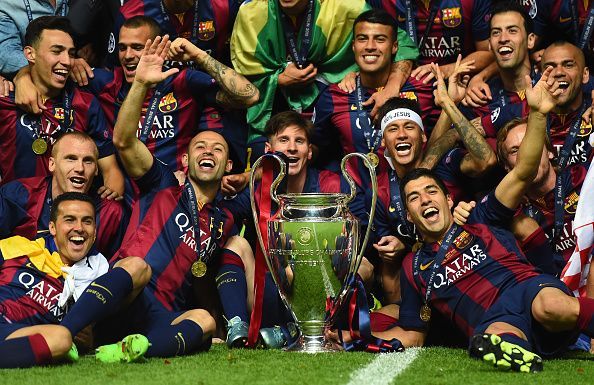 From looking at a trophyless season in August to having a shot at the treble in March to European disappointment in April, Barcelona have had a roller-coaster ride this season.
With Neymar leaving in a world record deal, Barca spent hundreds of millions to replace him and appointed a calm and composed Ernesto Valverde at the helm.
Barcelona saw their 4-1 lead over AS Roma overturned in a dominant display from the Romans in the second leg of the quarterfinals. The Blaugrana have been eliminated at this stage for three consecutive years now.
It goes without saying, therefore, that if Barca are to have a shot at the title next year, changes are needed.
We look at what the Camp Nou outfit should do with their current players and the various options available to strengthen each position.
Goalkeepers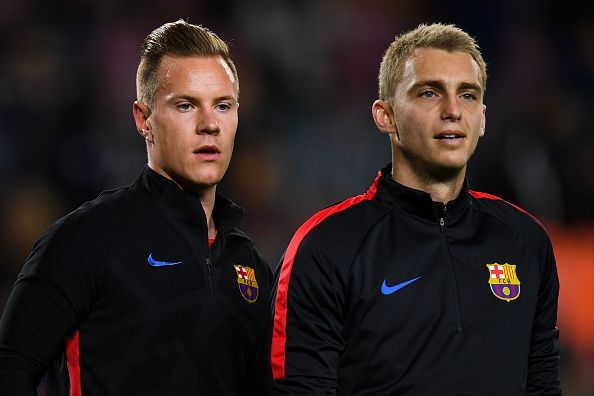 Marc-Andre ter Stegen
Keep. Ter Stegen is one of the top keepers in the game right now. From his ability with the ball at his feet to his shot-stopping reflexes, everything about this former Borussia Monchengladbach keeper is fine-tuned to perfection. Look no further for a better keeper.
Jasper Cillessen
Keep. Cillessen is one of the best backup keepers in world football right now. The former Ajax man is an able player who is comfortable on the ball and has great reflexes to stop the ball from getting in the net.
No problems in this area of the pitch.
Defense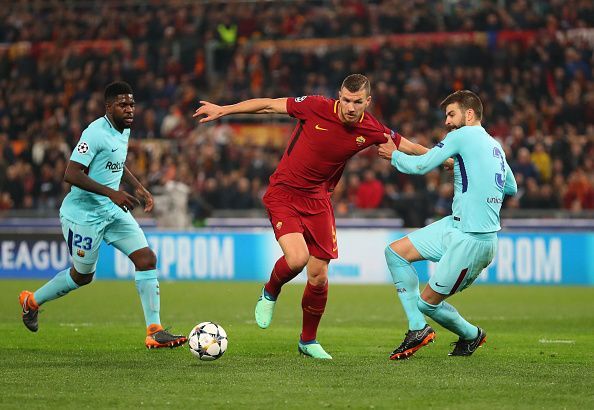 Gerard Pique
Keep. One of the best defenders in Europe at the moment. Exceptional ball playing ability and a charismatic leader on and off the pitch.
Samuel Umtiti
KEEP. Understanding levels with Pique have made them one of the best centre back pair in Europe. With a release clause of 60mn only, the Barca board have a ticking time bomb in their hands because come summer, this defender, at this price, will be a hot commodity.
Jordi Alba
Keep. One of the best leftbacks in the world at the moment. Has an other worldly understanding with a certain Leo Messi.
Lucas Digne
Keep. An able backup to Alba.
Nelson Semedo
Keep. The Portugese still is adjusting to life at Barcelona but is showing signs of a world beater.
Sergi Roberto
WHY WOULD YOU LET THIS GUY GO.KEEP. A midfielder by ability, this makeshift right back has wowed in every position he has played in.
Thomas Vermaelen
Sell. Proved to the critics why he was bought by Barcelona in the first place when he backed up for an injured Pique and then for Umtiti. But at the high standards that Barcelona operate in, an aeging player with maybe 1 more year left is not an ideal situation.
Yerry Mina
Loan. An able ball playing defender, but will need some time to get used to european football.
WHO TO BUY?
Mathijs de Ligt – Realistic
A player very similiar to Gerard Pique. At only 18yrs of age this Ajax academy graduate is turning heads already with his performances in the Eredivise.
Dayot Upamecano – Dream
A very young centre back who is garnering attention from the ranks of RB Leipzig. He is performing at a very high level compared to his very young age.
Toby Alderwiereld – Wild Card
A wantaway star from the Premier League with bags of experience at the top level. His contract is in its final stages and Toby has reportedly rebuffed the opportunity to sign a new contract.
Verdict:
Shore up this already watertight defense and we have a killer combination of players.
Midfield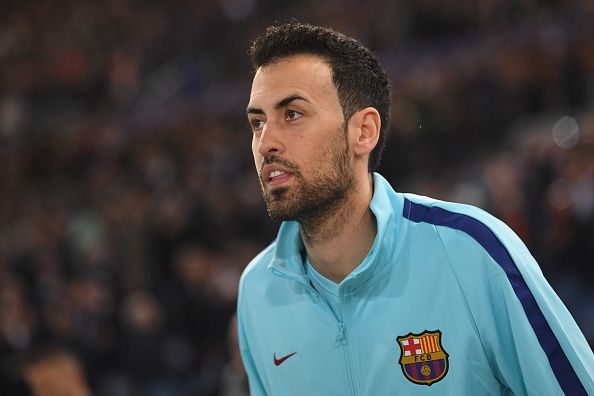 Sergio Busquets
Keep. The engine room of Barcelona. When Busquets has an off day, Barca don't play well.
Ivan Rakitic
Keep. The former Sevilla man has become one of the finest midfielders in Europe. They should definitely keep this player for the asset that he is.
Andres Iniesta
PLEASE DON'T LET HIM LEAVE. PLEASE. Magician Impossible, Don Andres, scorer of late extremely important goals.
Denis Suarez
Loan. Has the ability, just needs that little bit of consistent game time and we'll see the heir to Iniesta
Phillipe Coutinho
Keep. The prince of Barcelona. Needs to justify his immensely huge transfer fee but all things considered, he is a world class player.
Arthur
Deal to sign him up in the summer.
Andre Gomes
SELL. Gomes has not had a happy time at the Nou Camp, and the Cules might be better off refurbishing their transfer kitty by selling him.
Carles Alena
Promote to first team.
Oriol Busquets
Promote to first team. Heir to his namesake, Sergio.
WHO TO BUY?
After Xavi left Barca, and with Iniesta in the twilight of his career, Barcelona have never made a signing to replace (effectively) any one of them. Barca need a World Class signing in midfield
Marco Verratti – Dream
A long summer transfer saga led to Neymar going the other way. Verratti was not allowed to leave PSG because it became an issue of pride for the owners. A deep lying playmaker just like Xavi would be an ideal fit for Barcelona
Thiago Alcantara – Realistic
A player from the ranks of La Masia was groomed to be the successor to Xavi but was cheaply sold to Bayern Munich by the then Barcelona board. They have been lamenting this decision ever since as Thiago has matured into one of the finest playmakers in Europe
Saul Niguez – Wild Card
A player that has only recently signed a new contract with Los Rojiblancos. He is a player that can walk into any top European team's midfield.
Verdict:
Barcelona desperately need a world class signing in midfield to make it their strength again and to control future games like they did back in the day.
Forward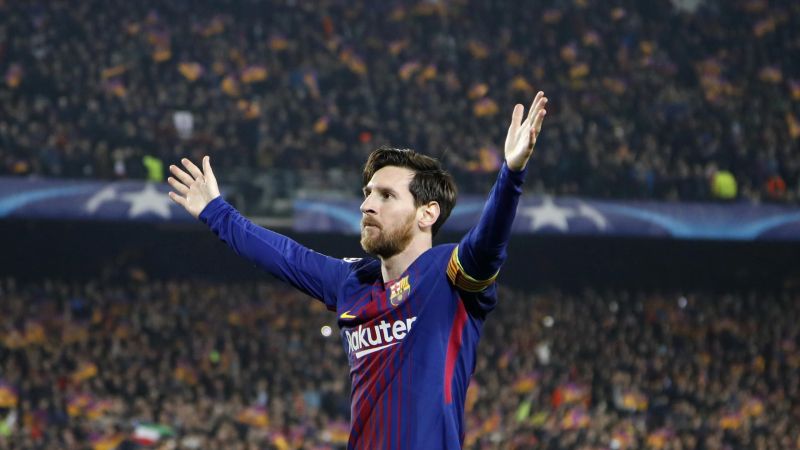 Lionel Messi
There is no discussion.Keep. What hasn't already been said about one of the greatest players of all time.You must be a great player to have the word Inmessionante in the Oxford Dictionary meaning "The perfect way to play football".
Luis Suarez
Sell. At one point of time Suarez was as deadly as a striker could be. He could tear apart defenses at will and score innumerable goals every season. This season however, an aeging Suarez has lost that killer instinct and yard of pace making it very difficult for him to run past his marker or behind defensive lines.
Ousmanne Dembele
Keep. Bought in with a lot of fanfare and expectations on his rather young shoulders. His debut season hasn't gone to plan as he was injured for most of it and is slowly adjusting to the difficult style of play at Barcelona.
Paco Alcacer
Sell. From his first season here, Alcacer hasn't really challenged for a first team place and isn't at the high standards expected at Barca. He should move to a mid table english team to revive his career.
Jose Arnaiz
Promote to the first team as soon as possible. He was supposed to be Barcelona's answer to Marco Asensio. An extremely versatile player that can play anywhere up front. Scored in every game he has played for Barcelona this season (Mainly Copa Del Rey).
WHO TO BUY?
The forward line needs major revamping if Barcelona want to maintain their goalscoring threat.
Harry Kane – DREAM
Who doesn't want Harry Kane in their squad right now? He was called a one season wonder but has broken records left, right and centre since.
Antoinne Griezmann – Realistic
Griezmann was primed to join Manchester United in the summer of 2017 but the move fell through when the french superstar decided to help his team in a difficult situation. Available in the summer for a measely 90mn, he is a steal for any club that can afford the price tag.
Timo Werner – Wild Card
A like-for-like replacement for Suarez. Timo Werner at his young age is already a starter for Joachim Low's German National Team. A young player who has skills but is capable of being moulded by the Barça passing machine.
Seeing a player with Antoinne Griezmann's capability named as a realistic option only shows the level that Barcelona (and Madrid) operate in.
Verdict:
If Barcelona make these few adjustments to an already star-studded lineup, they will likely be back to the form from their 2010-11 season.