Real Madrid have become habitual winners in Europe and we take a look at 3 reasons why
Halfway through the season, Real Madrid were written off. The Zinedine Zidane side that looked like a juggernaut when they thrashed Barcelona in the Spanish Super Cup Final seemed toothless once the season rolled in.
But they kept things interesting in the Champions League and just like my venerable colleague Anirudh Menon predicted, they shifted gears at the turn of the year and have gone on to do the unthinkable- win 3 Champions League titles in a row. However, it is hard to deny that there was an air of inevitability about it.
Real Madrid are perhaps the greatest big game team of all time and they reached there owing to their mental toughness and sheer ability.
Let's take a look at the reasons why Real Madrid have gone on to win 4 Champions League titles in 5 years.
#3 Consistency
Real Madrid are the first team to field the same XI in two seasons. This goes to show how consistent their players are on the grandest stage in club football. All these players are excellent individually and more importantly, they know how to grind out a result.
Cristiano Ronaldo, who didn't score in the last 3 games, finished the campaign with 15 goals to his name. That means, he scored 15 in the first 9 Champions League games this season. Those numbers are ridiculously good.
On top of that, there are players like Karim Benzema leading the line for Los Blancos. Benzema has been playing at the highest level for a long time and every time a big game swings by, he'll make sure he packs a punch.
Real Madrid have always had big personalities at their disposal and they do so now more than ever because winning 3 Champions League titles in a row is not an achievement most players can brag about. When you're backed by that kind of rep, every individual player's belief in himself will grow and that has evidently played a big part in buoying Zizou's men to greatness.
#2 That irreplaceable midfield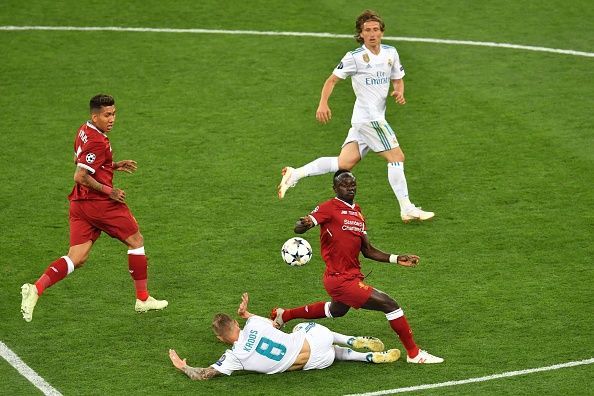 Toni Kroos and Luka Modric are wizards. They seem to so nonchalantly go about business in the most important area of the park and often their contributions go under the radar because of what their attackers are able to produce in front of goal.
But Modric and Kroos go about their business with incredible ease. Just check out Modric's stats from the Champions League final and you will understand how effective he was though he may have gone unnoticed for the greater part of the game after having curtailed the flair quotient in favour of effectiveness.
100% tackles won (4), 94% pass accuracy, 90 touches, 72 passes, 4 take-ons and 0 fouls.
According to this Guardian article,
"By the end of 90 minutes Toni Kroos and Luka Modric had made 159 passes combined, 151 of them successful. Their opposite numbers James Milner and Jordan Henderson completed 50 passes between them."
That's how brutally Toni Kroos and Modric dominates the opposition midfield. When they have Casemiro sweeping behind them, Kroos and Modric will pull the strings from midfield and on big occasions, they all step up to the plate and give it their very best. I don't why I'm prolonging this. You know this just as well as I do.
#1 Too many world-class players to negotiate with for any opposition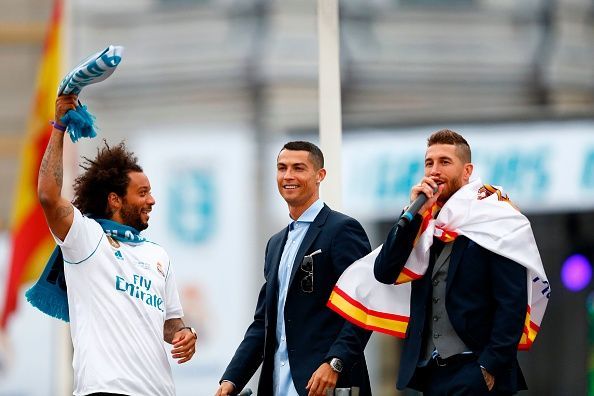 Yes, Cristiano Ronaldo had a quiet outing in Kiev. But that's okay because there's Gareth freaking Bale. The Welshmen scored a Shaolin Socceresque worldie while being suspended 4 foot high in the air and trying to make contact with a ball that was falling a good couple of meters behind him.
Karim Benzema was linking up with his teammates up front and doing everything in his power to keep the pace of the game from falling. Marcelo's first touch and movement was helping Real Madrid find spaces that wouldn't otherwise exist.
Sergio Ramos was up to his usual tricks (read: dark arts) and Raphael Varane was a beast at the back allowing bare minimum to slip past him. Keylor Navas was solid in front of goal. When every player in this Real Madrid side decide to step up, there seems to be no team in Europe that can stop them.