Breaking News: Premier League 2018-19: The winners, losers and players to improve from Chelsea's perfect start to the season
After a season to forget, Chelsea have gotten off to the best possible start. Winning all 4 games this season and convincingly. The Sarriball seems to have an immediate impact on the squad and you can clearly see that on the pitch.
More possession, new roles for players, free-flowing football…it's everything Chelsea fans have wanted. Sure there are still things to work on but so far the results have been positive and look like the Blues will have a great season.
As we head into the international break, let us look at the players that have benefitted, players that have lost and players that need to improve their game under Sarri.
Winners:
Pedro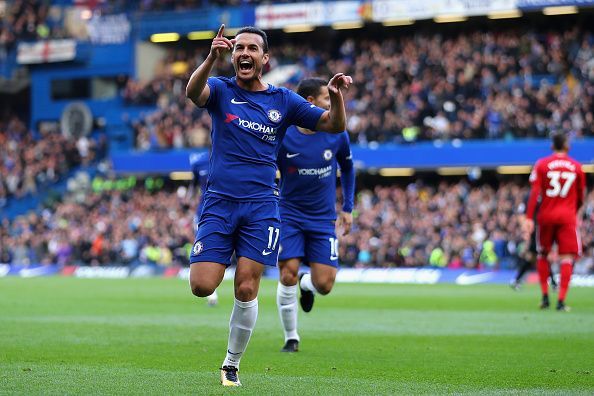 This season, Pedro has really hit the ground running right from the start. He had a good pre-season and has carried that form in the league. Four games in and Pedro has looked like a completely different player under Sarri.
The Spaniard signed a one-year contract extension recently and has gone on to score thrice in 4 games. Many might have thought Eden Hazard and Willian would be the first 2 wingers but Pedro had other plans.
He has been flourishing under Sarri on the right-hand side and has been clinical, which is huge given the fact that Chelsea, so far, don't have a goal-scoring threat up front.
Marcos Alonso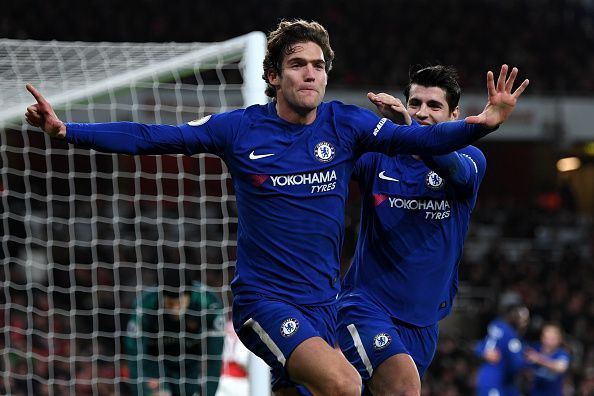 Alonso undoubtedly has been Chelsea's key player so far this season. The defender was more of a wing-back and many had doubts whether he would be able to play in the back 4 in the Sarri system.
But he has proved everyone wrong and has thrived under that role. Yes, he can still improve his defensive skills, which even Sarri acknowledged in a press conference, but make no mistake, the 27-year-old is having the form of his life.
The Spaniard has 2 goals and 2 assist to his name so far and at this form, this is just the beginning. So if you don't have him in you FPL squad, why are you even playing?
Losers:
Gary Cahill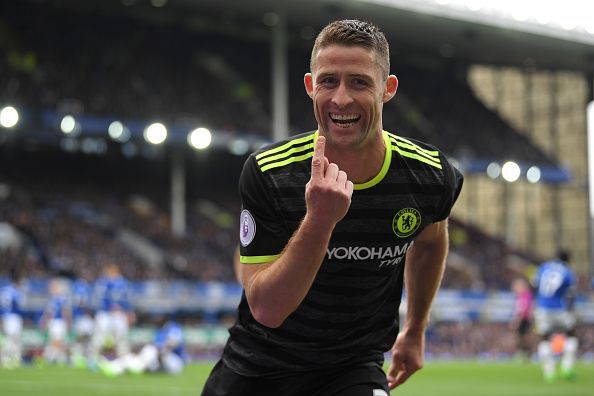 Sarri's preferred centre-backs so far this season are Antonio Rudiger and David Luiz. With Ethan Ampadu and Andreas Christensen second to them, Cahill seems to have fallen down the pecking order.
The Chelsea captain, Sarri is yet to name his captain for this season, did go to the World Cup but hardly played and recently called an end to his international career.
There were reports that Cahill might leave Chelsea with clubs interested in the 32-year-old but Sarri explained in a press conference that Cahill needs more time to adapt to his style.
The English international did not even travel with the squad to Newcastle United and given how it stands at the moment, it does not look like he would be getting any game time soon in the Premier League.
Emerson Palmieri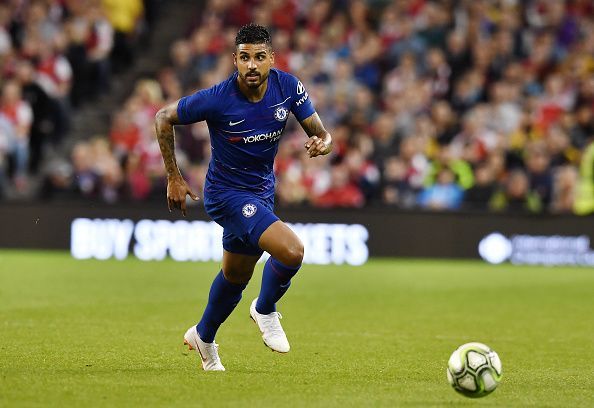 Emerson Palmieri had a good pre-season and would have looked to challenge Alonso for the place at the left-back. However, given Alonso's form at the moment, it does not look like he would be playing in the league anytime soon.
The Italian might play in the cup games and Europa League but dethroning Alonso from the starting 11 in the league looks next to impossible right now. He hasn't even been in matchday squads for some time now!
Another player to lose out is Danny Drinkwater. With the loan of Bakayoko, Drinkwater would have hoped to get some playing time but scratch that with the arrival of Mateo Kovacic. The former Leicester player might leave in January if he doesn't get sufficient game time.
Players to improve:
Alvaro Morata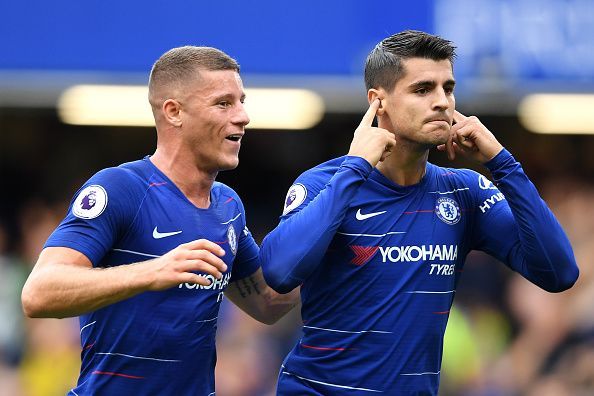 One player that needs to improve his game is Morata. The striker did not have the best pre-season but has improved since then. However, from a striker, one expects much more.
Just one goal in four games so far, Morata has to up his game a lot. It is high time he shows Chelsea why the club was right to break the bank for him last season. And with Chelsea going into the season with the two strikers – Morata and Giroud, there is no room for error.
Sarri wanted Higuain as his first striker and you can see why. The club didn't back him and now it is up to Morata to prove Sarri and the fans wrong.
I was one of the few that had wanted Higuain to come to Chelsea despite the asking price and the salary. Higuain could have made a huge difference up front.
Of course, that didn't happen, and so far Morata has not lived up to the expectation.
N'Golo Kante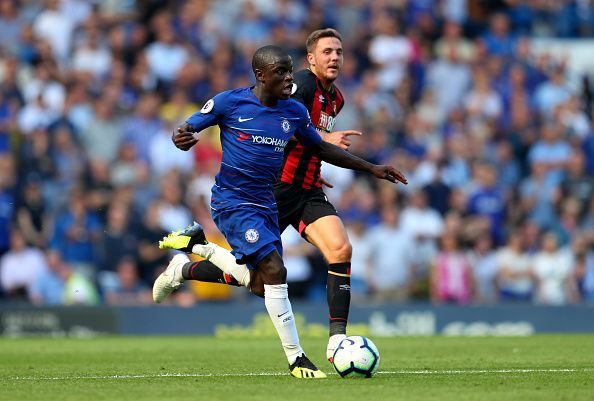 You might be wondering why Kante is even on this list. But even since Sarri arrived, Kante seems to have gotten a new role. It has just been four games and so far Kante seems to have done justice but there's still a long way to go.
Kante himself revealed that he has a new role under Sarri. He said: "It's a new manager and a new system. I played a little bit further forward. I need to adapt to this role but I will give my best in this position for the team and I hope we can keep doing good things in the future.
"I try to find the striker, to be more offensive and cause problems for the opponent and I think it went well. But we have to keep working hard in training and I hope in the next game against Arsenal we can get a good result."
I am not doubting Kante's abilities, just a bit concerned. I know the French midfielder will once again boss the role. The world cup winner has scored 1 goal in each of his last 4 seasons and guess what, he already scored once this season.
With this new role, Kante looks more of a threat and it's only a matter of time before he breaks his goal-tally record in a single season.
Only time will tell if this new role is suitable for the long run but if things go as planned, Kante will soon be the best midfielder in the world. Period.