Jose Mourinho has been written off as yesterday's man but Manchester United's FA Cup semi-final victory offered a reminder of his talents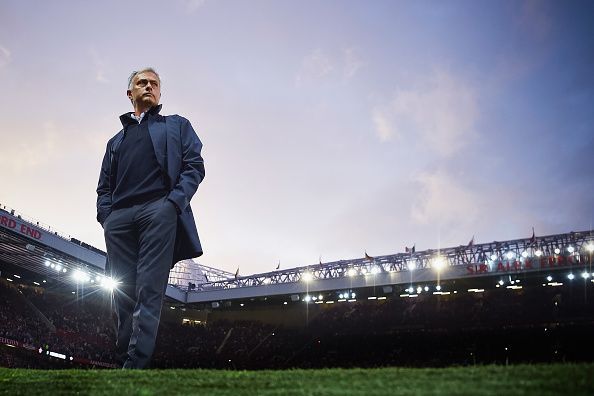 In a season that has seen managerial plaudits go to Premier League winner Pep Guardiola as well as others like Jurgen Klopp, Mauricio Pochettino, and Sean Dyche, Jose Mourinho has found himself on the outside looking in, labelled by many as yesterday's man, unable to keep up with a new breed of manager.
At times, the Portuguese manager hasn't helped his cause, sometimes sullen, often downright hostile, with players, fans and the media as he has had to watch Guardiola's Manchester City disappear into the distance while Klopp's Liverpool has drawn plaudits on their run to the semi-final of the Champions League.
His attitude has overshadowed the fact that, though there is still significant work to be done, Manchester United are vastly improved this season.
From a 6th place finish in Mourinho's first season in charge, they will likely finish second this year, though admittedly a distant one.
Trophy hunter
What Mourinho judges himself on, probably more than any other manager in the history of the game is his ability to win trophies and following United's 2-1 victory over Tottenham in the FA Cup, United will be back at Wembley to take on Chelsea and with an opportunity to add yet another trophy to his collection.
The semi-final was a game that many expected Tottenham to win, given that they essentially had "home advantage" and had been in great form, while Manchester United has flattered to deceive, brilliant some weeks, diabolical in others.
What people underestimated though, was Mourinho's ability to win a one-off game, to come up with a game plan that ensures that his team secure victory even when the odds are against them.
It has happened so many times over the years that many people have begun to take it for granted.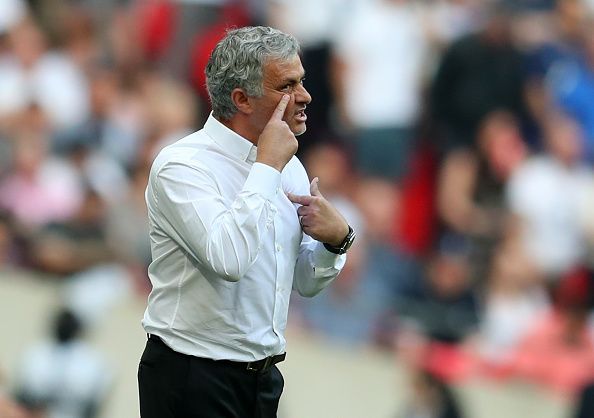 The man for the big occasion
These are the occasions that Mourinho relishes. It is seen not only when he has a trophy on the line, but he also takes great pleasure in denying trophies to others.
It was seen in the Manchester derby recently when his team fought back from 2-0 down at halftime to win 3-2 and deny Manchester City the glory of winning the title in front of their own fans against their biggest rivals.
It happened in 2014 when Liverpool looked nailed on to win their first Premier League title only for a Mourinho-inspired Chelsea to do a smash and grab at Anfield.
Mourinho delights in these one-off battles and more often than not he comes out victorious, with Tottenham and Mauricio Pochettino his latest victim.
Pochettino must learn from Mourinho
Pochettino is one in particular who could learn a great deal from Mourinho.
The Argentine has built a wonderful young team at Tottenham but their inability to challenge for the top honours leaves his project in danger of unraveling with players of the calibre of Harry Kane and Dele Alli unlikely to stick around indefinitely.
In the week leading up to the game, Pochettino had done much to play down the importance of the game to his side.
This might have been a tactic to attempt to ease the pressure on his players but it is not something Mourinho did. He knew the importance of winning that game. He knows the importance of winning trophies.
It is a lesson that Pochettino appears not yet to have grasped.
Hope for Manchester United fans
While Manchester City has disappeared into the distance this season, there is plenty of reasons for optimism for fans of United as they plot to take back the Premier League crown from their nearest rivals.
United have been impressive in the bigger games this year. They've taken four points from Liverpool this season, beaten Chelsea and Tottenham at Old Trafford and defeated Arsenal at the Emirates in what was arguably the game of the season.
It's the matches against the lower sides where they need to up their game. Amongst others, United have found themselves defeated by Newcastle, Huddersfield and West Brom this season. It might just be that a slight tweak of attitude is needed to make United genuine title contenders once more.
It is almost guaranteed that Mourinho will leave no stone unturned as he seeks to find a way to wrestle back the league title. Quite simply, he is a manager who always finds a way to win.