Breaking News: Manchester United transfer roundup – Premier League club to offer 'gold contract' to Mbappe; United to use €100 million Pogba money to sign superstar and more -September 10, 2018
Hello and welcome to the Manchester United transfer roundup for the day! It is not even close to October yet and we once again have a full-house with regards to transfer stories surrounding the Red Devils.
So without further ado, let's begin!
#5 Rashford should go
Legendary former Premier League superstar Alan Shearer believes that Manchester United starlet Marcus Rashford may have to leave the Red Devils in order to realise his potential as a player.
Even though the youngster made a good start to his career at the Old Trafford, he has mostly been on the bench and even when he gets a chance, it is on the wings rather than his preferred centre-forward position.
This is why Shearer is of the opinion that he should perhaps leave. He stated that Mourinho will never play two strikers up top and Lukaku will always be the go-to man for the Portuguese for the forward position.
"As long as Romelu Lukaku stays fit he is not going to get a starting spot as the lone striker at Old Trafford," he said.
"As long as Jose Mourinho is the ­manager, there is not going to be two up top."
The former Newcastle star then added that Alexis Sanchez would most likely occupy the centre should Lukaku not play, rendering the Englishman chances obsolete.
"Even if Lukaku did not play, my money would be on Alexis Sanchez being moved into the middle and further forward."
The former striker then pointed to the fact that Mourinho would rather sign a new striker than play Rashford in the centre and observed that the youngster needs time to readjust when he plays in the centre.
"And would Mourinho really turn to Rashford if he needed another striker? Or would he go to the transfer market for a tried and trusted ready-made goalscorer?
"Rashford has been played so long in a wide position in a three, that it does take time to readjust to his natural position.
Finally, he presented the conclusion that the 20-year-old would be better off playing at some other club to tap into his goal-scoring potential by being their main man, despite believing that the Old Trafford is a good place to be.
"Time is not a great commodity in football nowadays. I am not advocating Rashford moves away from Old Trafford. It is a great club to be at.
"But if he wants to achieve an ambition to be recognised as a great goalscorer it is just not going to happen there.
"He would need to move with the assurance that his next club will make him the main man, the striker, the one up top or one of two. Then I truly believe he would develop into a goalscorer."
#4 Zidane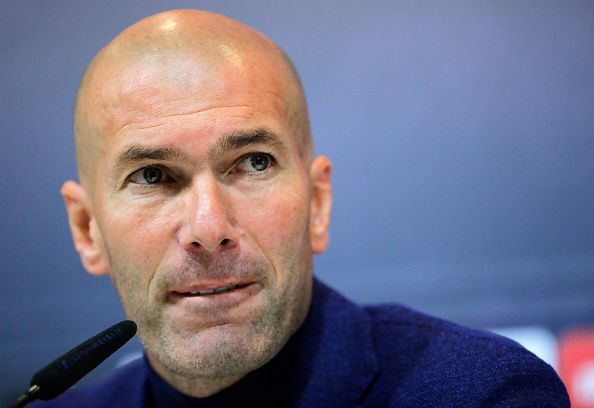 Manchester United-linked Zinedine Zidane has spoken about a potential return to management. After winning three Champions League titles in a row as the manager of Real Madrid, the legendary Frenchman resigned from his post as the manager of the Galacticos.
Ever since his departure from the Bernabeu, he has been linked with a move back to management. At first, it was Juventus who were linked with him and now the Red Devils seem to have taken that place.
According to the man himself, he will be back to coaching soon as being with football is what he has done all his life.
"I am sure that I will coach again before long," he said. "This is what I like and what I have done all my life."
#3 Ruben Neves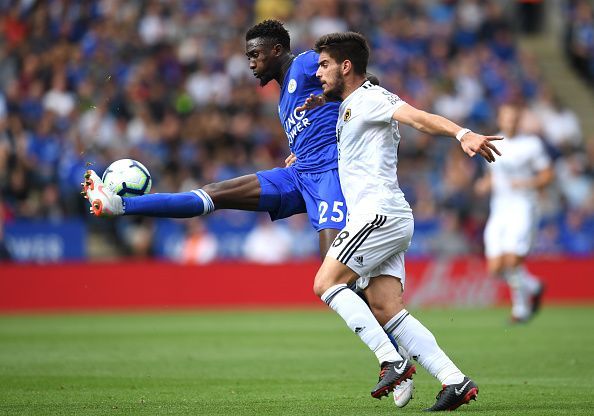 When Ruben Neves joined Wolves, it created somewhat of an uproar in the European football community. After all, he is one of Portugal's best talents and seeing him join a second division side in England was something that many couldn't digest.
A year later, however, Neves not only helped his side reach the Premier League but is also doing well in the top-most division of England. As a result, he has attracted the attention of the Manchester clubs.
According to The Sun, Jose Mourinho is set to go on a war against Pep Guardiola to bring the midfielder to the club in a deal that could be worth around £60 million in transfer fees. The January window is when the war could commence if the report is to be believed.
#2 Dybala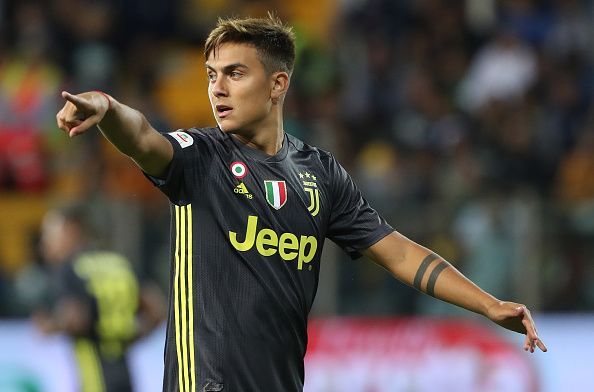 Paulo Dybala has to be one of the unluckiest players in the world. At first, he didn't get a start place in the national team due to the presence and now, after the arrival of Cristiano Ronaldo in Turin, he hasn't been playing as much as he usually did either.
Meanwhile, Paul Pogba's future at Manchester United isn't clear as he is being linked to both Barcelona and Juventus. And this is where these two meet. According to a report from Calcio Mercato, Manchester United are open to the idea of selling Paul Pogba.
But there is a condition.
They are planning to gain €90-100 million for the Frenchman and then invest that amount to bring the Argentine to the Old Trafford in January.
#1 Mbappe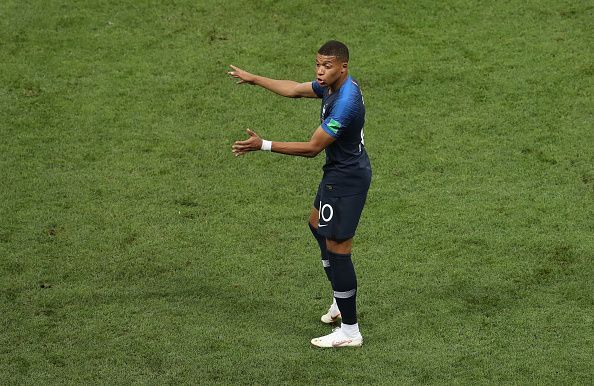 Even though Kylian Mbappe has been scoring for fun for two seasons now, he truly introduced himself as an elite talent to the world after his performances at the World Cup.
He dazzled with the ball at his feet and helped France win their second ever World Cup. After that, he has been linked with a move out of PSG, with Real Madrid among the prominent favourites.
However, according to the information obtained by Don Balon, Mbappe has informed Griezmann that Manchester United are willing to put a 'gold contract' for the teenager.
Well, well…