Can Mourinho lure him in?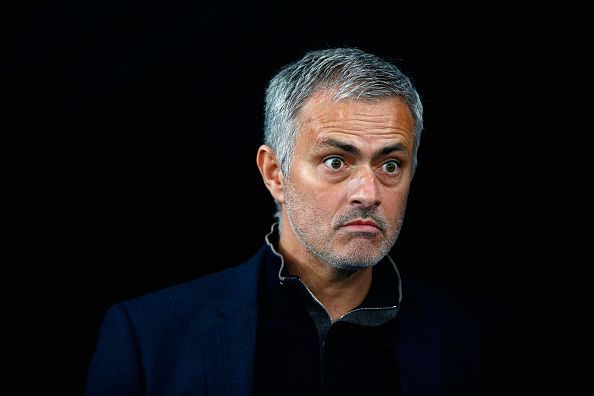 What's the rumour?
According to Express, Manchester United are ready to make a move for Portuguese right-back Joao Cancelo this summer. He is expected to replace Matteo Darmian who is very likely to leave the club at the end of the season.
In case you didn't know…
A graduate of Benfica's famed youth system, Cancelo moved to Valencia in August 2014 on a loan deal which was later made permanent. He went on to make 91 appearances for the Spanish outfit before being sent on a one-year loan deal to Inter Milan ahead of this season.
He has established as a regular in their starting XI and has made 23 appearances in all competitions this season. His contract with Valencia runs out only in 2021 and is valued at around €35 million.
The heart of the matter
A Louis van Gaal signing, Darmian has failed to cement his spot at right-back for United. A string of inconsistent performances has seen him fall further down the pecking order under Jose Mourinho and is almost certain to leave the club this summer.
He has made only 5 appearances in the league this season and is surplus to requirements at Old Trafford. He has also recently hinted that he is flattered by interest from Italy and an exit is almost inevitable.
Thus, Mourinho is looking at possible replacements and has identified 23-year-old Cancelo as an ideal target. Inter Milan have an option to make his deal permanent but are wary of the threat Financial Fair Play offers. Manchester United look to take advantage of the situation.
Rumour rating/probability – 6/10
Despite a host of rumours, a deal for Cancelo to move to Old Trafford is far from being complete and no credible sources have reported a deal may be close. As for Darmian, his days in England seem to be numbered.
Video: Cancelo in action this season
https://youtu.be/7pE7JnMw_vA
Author's take
With Valencia showing signs of ageing and Darmian set to leave the club, it is sensible for Mourinho to buy a decent player who can slot in at right-back effortlessly. Cancelo is one such player and will be a good addition to the squad.Transfer negotiations may get complicated because of various clauses in place between Valencia and Inter Milan but a substantial offer form the Red Devils could be enough to rope him in.