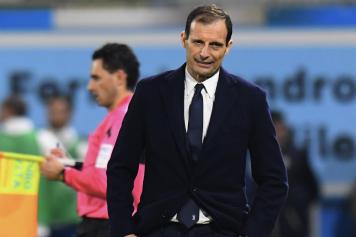 Juventus coach Massimo Allegri is an in-demand tactician
. The Italian's achievements with both Milan and the Old Lady, has thrust him into the forefront of coaches that are most appreciated amd desired around Europe.
Speaking before the rescheduled Atalanta game recently, Allegri was asked what the future had in store to which he commented; "The future? These last three years I have really enjoyed and the fourth? Well, I will judge at the end of the season.
"The fact remains that we have made history at Juventus and now we want to go even further."
Optimistic words indeed, but there is growing belief that the Tuscan may look for a new challenge for 2018-19 and according to Corriere dello Sport, he is admired by some of the heavyweight clubs around the continent.
Chelsea, Real Madrid, Paris Saint-Germain and Manchester United are all big fans but with a contract until 2020 in Turin, it seems Allegri's desire to land the Champions League may extend his Juventus stay until then. If he wins the trophy in May however…..