Jose Mourinho or Pep Guardiola: Who will convince the Bayern Munich star to join them?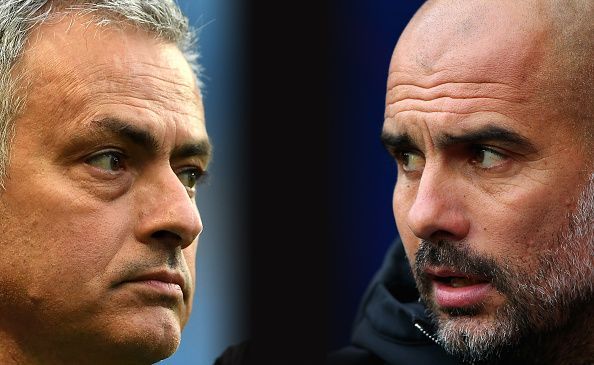 What's the rumour?
The Sun is reporting that the Manchester clubs are in the running for Bayern Munich defender Jerome Boateng. Despite having a contract till 2021, the defender reportedly wants a move away as he seeks a new challenge.
In case you didn't know
Boateng previously had a stint at Manchester City for one year before he was sold to Bayern Munich in 2011. He has developed into one of the world's best defenders and has been able to produce consistently brilliant performances for club and country. He has made over 250 appearances for the German club and has won five league titles and a Champions League title with them.
He is also a mainstay for the German national team and has 68 international caps under his belt. He was a central figure when Germany won the 2014 FIFA World Cup. He has won many personal accolades as well, including being named as Footballer of the Year in Germany in the 2015-16 season.
The heart of the matter
As per the same report, the defender wants a new start elsewhere and both United and City will fight for his signature in the summer.
United is very likely to buy a central defender this term and they have been linked with many top players. Boateng can add instant quality to their defence and enhance their title credentials next term.
Pep Guardiola and Boateng enjoy a strong bond between then because of his stint at Bayern Munich. The player is held in very high regard by the manager and despite spending heavily on defenders, he may look to replace Vincent Kompany, who has been struggling with injuries and may call it a day sooner than we expect.
Rumour rating/probability – 6/10
Despite some sources reporting the news, we still don't have enough evidence yet to suggest that a move is likely to happen.
Video: Boateng in action this season
https://youtu.be/6ClJpTHfPFM
Author's take
As per the report, the player is rated at £50 million by Bayern, a fee both clubs will happily pay if they can prise him away from the German club. The 29-year-old still has a lot to offer and he will bring authority and leadership in addition to the world-class defensive attributes he possesses.