Romelu Lukaku and Alexis Sanchez got on the scoresheet as the Red Devils swept the Swans aside at Old Trafford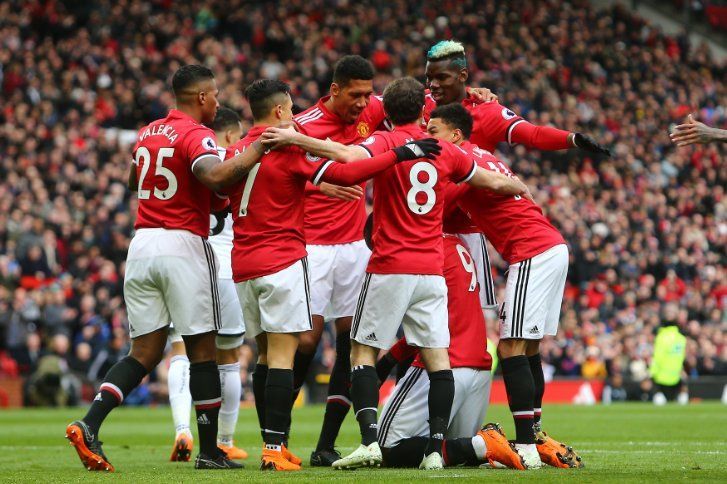 Manchester United eased past a Swansea side that was tacked down by a sense of laxity for the greater part of the game thanks to goals from Romelu Lukaku and Alexis Sanchez. Going into the game just having let go of the second spot on the Premier League table to Liverpool, Jose Mourinho would have wanted nothing else but all three points from his side.
With an authoritative first half performance where they seemed to absolutely relish the freedom of Old Trafford, afforded to them by the traveling Swans, United's attackers ran riot as Carlos Carvalhal's side consistently came up second best everywhere.
It was a typical Red Devils performance in so much as they have ended the game perhaps 2 or 3 goals short of what they should have got, owing to some impressive all-around play except for in front of goal.
Meanwhile, the relegation battle has got all the more riveting as the Swans get further absorbed into the thick of things. Without hanging fire, let's get to the key talking points from the game.
#5 United play some of their best football in the first half with an authentic all-round display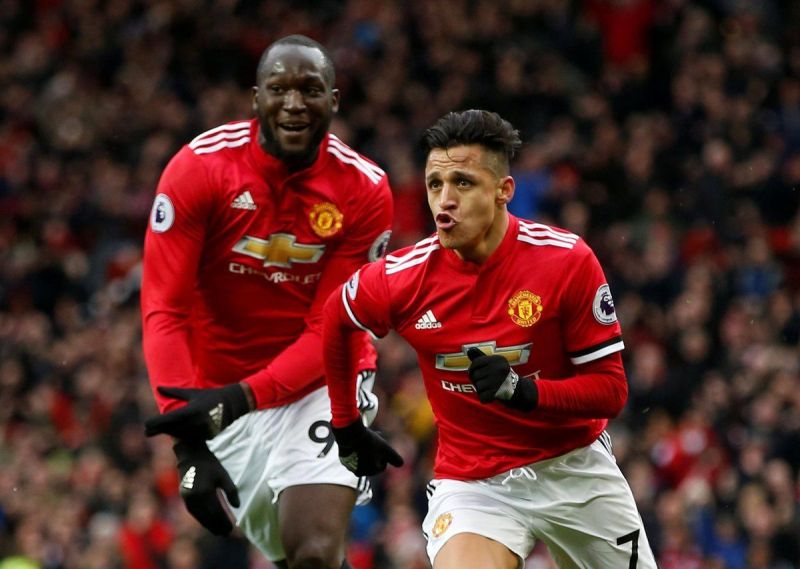 Within the first five minutes, there was a feeling that some of the swagger had returned and was waiting by the gates at Old Trafford. Then the Red Army bombed forward with some intricate passing and clever movement to throw Swansea off balance.
Mourinho deployed Paul Pogba in a deeper role alongside Nemanja Matic but thanks to the room afforded to him, Pogba decided to frolic about and, with him dragging the game by its ears, there was only one way the game was going.
Matic put in yet another fine shift as he thwarted anything that the Swans created through the middle with some timely interceptions and reading of the game.
Going forward, the United players, agile and mobile even in the absence of Anthony Martial and Marcus Rashford, offered the Swans no peace of mind. Jesse Lingard, in particular, was a thorn in the flesh for Carvalhal's men with his turns and ability to weave in some defence-splitting passes.
They should have added more for all the creativity they brought to the ground but it was not to be. But add some stoic defending to the mix and as soon as United scored those 2 goals, the game was done and dusted.
#4 Swansea miss Ayew, miss a trick and get absorbed into the drop zone battle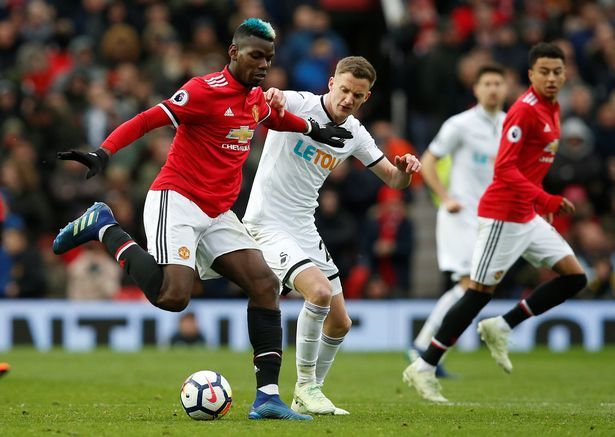 If there is anything that is pretty clear about this Manchester United team, it is that they are not good against pressure, or the high press. There is a good reason for this.
They have struggled when teams squeeze them for room because running is quite an important part of most of their best players' game. And today, Carvalhal missed a trick by deciding to sit back and afford plenty of room for Matic, Juan Mata, Pogba and Lingard to operate.
They hardly offered anything going forward in the first half and ended the half with less than half a dozen touches in the opposition penalty box.
Jordan Ayew won't be available for another game and the Swans missed his pace and drive in attack. On more occasions than one, their attack looked stripped off any kind of creativity or sharpness as their best forays into the final third came down the wings.
With only 31 points from as many games, Swansea sit 15th on the table – tied on points with Huddersfield, a point ahead of Crystal Palace and only two points clear of Southampton who are leading the teams in the relegation zone right now.
#3 Romelu Lukaku and Jesse Lingard are in fine form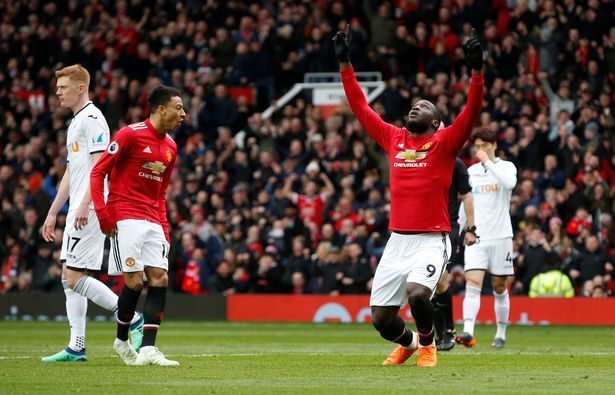 Who would've thunk that Jesse Lingard would displace Dele Alli from the England international side at the start of the season? But he has now and it looks set to stay that way for a while as he is making the best out of his best season yet for Manchester United.
Lingard was right up there tonight among the best performers for Mourinho's side as his running and evasiveness did the Swans' head in during the first half. He brought about a swagger with his deft touches and immaculate understanding of his teammates' movements.
And despite all the criticism that has been thrown his way, Lukaku will walk out of this season a happy man and he has every right to be. He should have netted a couple more because it was that kind of game and that's where he perhaps comes short of Mohamed Salah, Harry Kane, and Sergio Aguero.
But Lukaku was all about the industry surging forward today as he wrestled past players on half a dozen occasions, held the ball up well, linked up brilliantly at times with Mata, Pogba, Lingard and Alexis Sanchez and got his 100th Premier League goal to show for it.