Manchester City will have to wait until the summer to convince him now!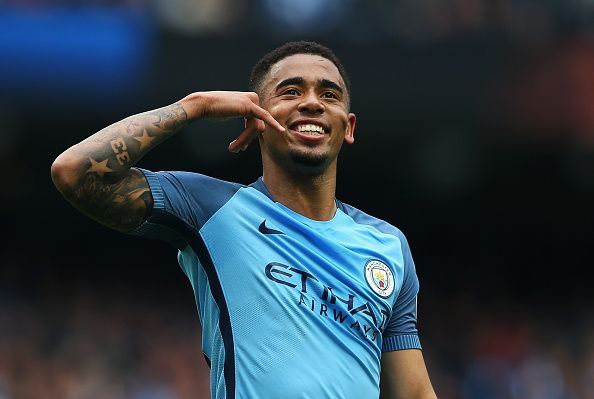 Call me later
What's the rumour?
Gabriel Jesus has turned down a new contract offered to him by Manchester City according to Daily Mail. The Brazilian striker is planning to wait until the end of the season before holding talks with the Premier League leaders.
The English publication claims that City offered him a £90,000 per week contract but he is not content with it. The striker wants more than £100,000 per week but is willing to wait until the summer to give the club more time to think.
In case you didn't know…
Manchester City agreed to sign Jesus from Palmeiras in the summer of 2016. The £27 millionsigning officially joined the club in January 2017 and has been in stunning form.
The heart of the matter
Daily Mail reports that Manchester City offered him a one-year extension on his current contract with the wages increasing to £90,000 per week. They claim that his current contract sees him earn £65,000 per week and it runs until the summer of 2022.
Jesus however, is refusing to sign the new contract. He wants the wages to be over £100,000 per week and is not willing to discuss it right now. He wants to concentrate on the World Cup as per the report.
Video
He is some talent alright!
https://youtu.be/p8FDOeZeITw
Author's Take
Jesus is playing it smart. He knows that he has the chance of shining at the World Cup this summer. His performance at the grandest stage of them all can easily help him demand a lot more than what City are offering.
If they do not give him what he wants, he will have 2-3 other offers on the table easily. He can end up getting what he wants but knows that he needs to work hard for it.