Jurgen Klopp is keen on making Liverpool's midfield stronger!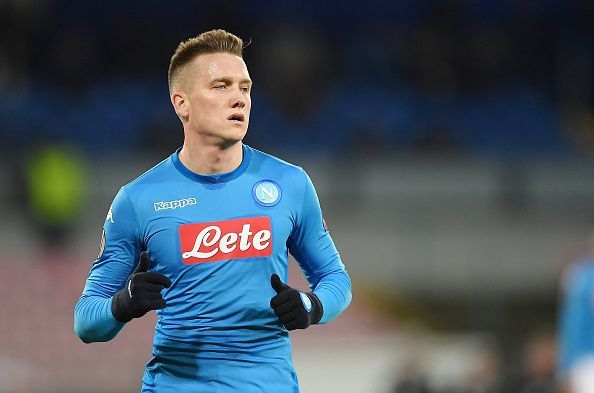 What's the rumour?
Liverpool are set to reignite their interest in Piotr Zielinski according to reports in The Sun. The midfielder is seen as a replacement for Emre Can by Jurgen Klopp.
The 23-year-old midfielder was a target for the Reds during his time at Udinese as well as per the report. However, he ended up snubbing the interest and joined Napoli in 2016.
The Sun reports that Napoli are aware of the interest and have slapped a £57 million price tag on the Polish midfielder. His contract at the Serie A side expires in 2021.
In case you didn't know…
Zielinski is a talented midfielder who can play on the wings too. He is mainly used as a central midfielder but has played on both the wings as well for the Italian side this season.
Naby Keita is already set to join them this summer after he agreed to the move at the start of this season. Emre Can is expected to move away as his contract expires at the end of the season
The heart of the matter
Jurgen Klopp is keen on strengthening his midfield options and is said to be keen on signing Zielinski. The Napoli star has been impressive whenever he's been given a chance by the Italian side.
The 23-year-old has played 39 times for the Serie A side but 21 of them have been off the bench. Despite being a substitute in most games, he has notched 8 goals this season and has one assist as well to his name.
Rumour probability: 5/10
Tutto Mercato Web and The Sun have reported the same news, on the very same day. Both are not really reliable for transfer rumours but still, this looks like something that could happen.
Video
Author's Take
Zielinski is a versatile player and it is a surprise that not many clubs are interested in him. The Polish star can be one of the best in the world soon and Liverpool are making a smart move by trying to sign him now.