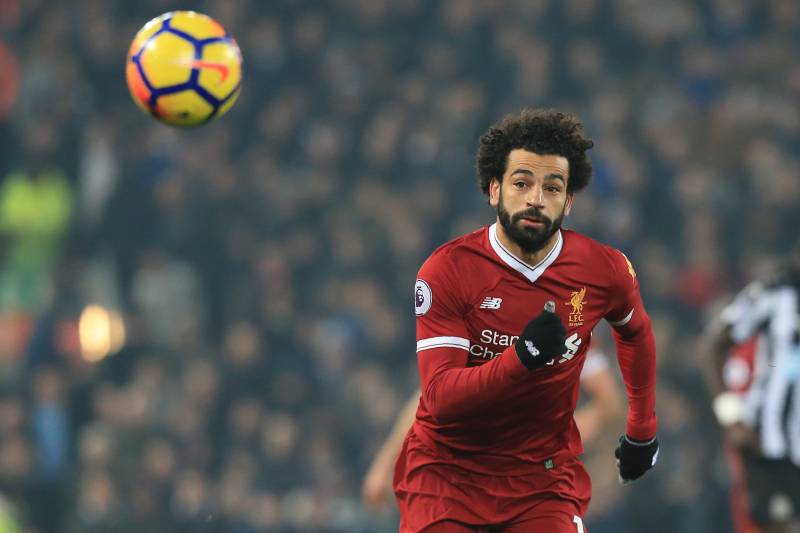 Real Madrid have reportedly been informed they'll need to pay at least €160 million (£142 million) if they want to sign Liverpool forward Mohamed Salah, whom they're said to be chasing as a replacement for Gareth Bale.
Reports from Spanish newspaper El Confidencial and website Diario Gol (h/t TalkSport) stated Real wish to get rid of Bale and land Salah in kind. The former reported how much money it would take to prise Salah away from Liverpool, but both articles also claimed the Reds remain "unwilling to even entertain" offers for the player despite the given price tag.
Salah only moved to Anfield from AS Roma last summer for £34 million, and despite the quick opportunity to make major profit following his breakout Premier League season, the Reds would be reluctant to cash in.
 Jurgen Klopp's side sit fourth in the Premier League and are four points above Chelsea in fifth, giving them a good chance of making it into next year's elite competition and enhancing their chances of retaining their best players.
Former Chelsea winger Salah has moved to new heights this season and is the Premier League's current joint-top scorer with 24 goals to his name, level with Tottenham Hotspur striker Harry Kane.
Bale's status at the Estadio Santiago Bernabeu has suffered somewhat of late, however, and AFP's Tom Allnutt provided quotes from manager Zinedine Zidane on his out-of-favour winger:
Zidane on Bale: "He does not lack anything…with Gareth I have no problem…he's a fundamental player for us and he's going to play until the end of the season like the rest."
 Just as was the case with Barcelona's drawn-out interest in Coutinho, Liverpool may struggle to turn down the advances of one of world football's elite. Salah has been largely flawless in big-game scenarios, as illustrated by BT Sport Score:
The burden that comes with that success is the inevitable interest felt from those seeking to poach Salah's services, although finding a buyer for Bale may prove just as difficult as they look to make room for another major arrival.