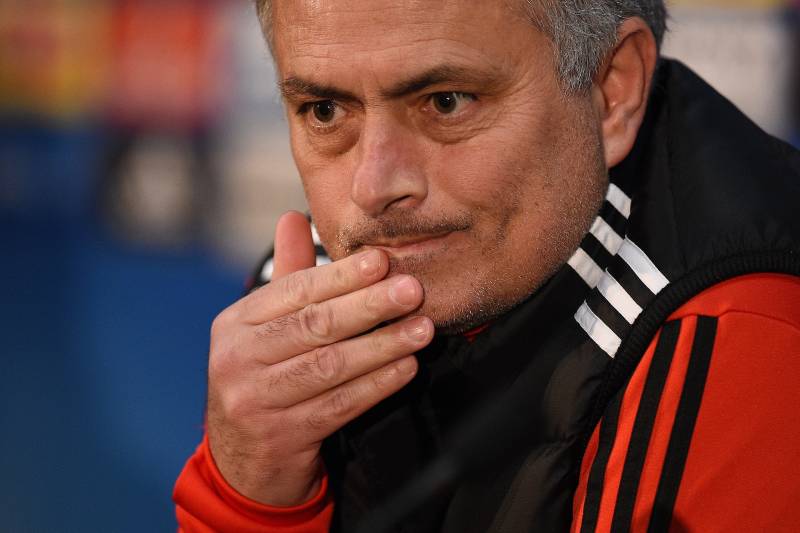 Manchester United manager Jose Mourinho has passionately defended his methods during a press conference on Friday after the Red Devils limped out of the UEFA Champions League at home to Sevilla.
According to Mark Critchley of The Independent, the Portuguese coach said United's lack of quality investment over the years has affected the current success at Old Trafford, declaring his club has a lack of "football heritage."
In a sensational monologue that lasted over 12 minutes, Mourinho said:
"When I was 20, I was nobody in football, I was somebody's son, with a lot of pride, and now with 55, I am what I am, I did what I did because of work and because of talent and my mentality. So they can be together.
"I understand that for many, many, many years was really, really hard for the people who doesn't like me: 'Here he is again, here he wins again.' For 10 months I win nothing, the last title that I won was 10 months ago. I beat Liverpool, Chelsea, I lose against Sevilla, and now is their moment to be happy. I learn that in my religious formation, be happy with others' happiness, so be it, I am a really happy guy."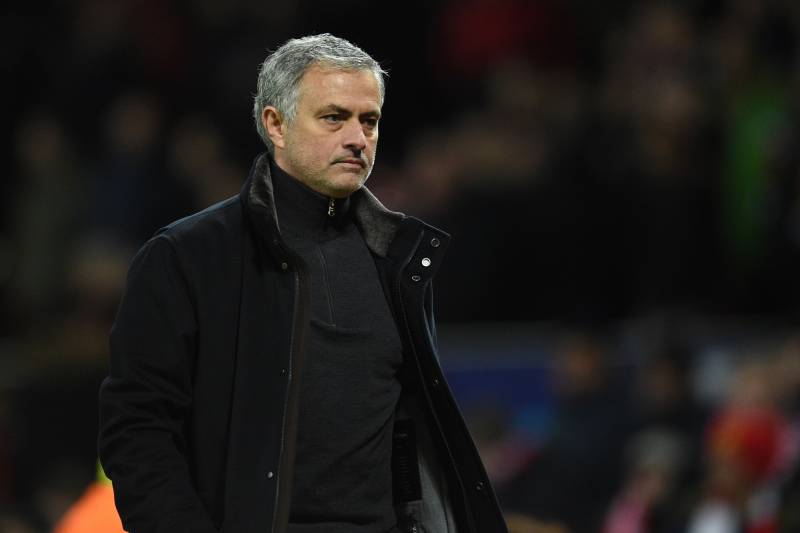 Mourinho began his pre-match presser for United's FA Cup quarter-final match against Brighton & Hove Albion by saying he felt "better" after his team's disappointing exit from Europe, but he added his side have no time to "grieve."
The Special One then made reference to fan reaction after the game and squarely put the blame for a lack of success on United's recent purchasing history after the exit of iconic ex-boss Sir Alex Ferguson.
Mourinho explained:
"It is something like the last time Manchester United won the Champions League, which didn't happen a lot of times, was in 2008. Since 2011: 2012, out in the group phase, the group was almost the same group we had this season—Benfica, Basel and [Otelul] Galati from Romania. Out in the group phase.

"In 2013, out at Old Trafford in the last 16, I was on the other bench. In 2014, out in the quarter-final. In 2015, no European football. In 2016, comes back to European football, out in the group phase, goes to Europa League and on the second knockout out of the Europa League. In 2017, play Europa League, win Europa League with me and goes back to Champions League. In 2018, win the group phase with 15 points out of a possible 18 and loses at home in the last 16.
"So, in seven years with four different managers, once not qualify for Europe, twice out in the group phase and the best was the quarter-final. This is football heritage."
The manager's extended rant surprised journalists, who sat in silence as Mourinho outlined his speech.
United fans channel The United Stand responded to Mourinho's opinion, explaining what the coach had missed:
Mourinho made some great points today. BUT! He seems blind to the fact fans are unhappy because he plays negative football. Mourinho and the board need to understand quick it's not just about scraping wins.
The Red Devils' last opportunity to win silverware this season will come in the FA Cup, making the next match at Old Trafford a vital affair for the club on Saturday.
Mourinho has taken the eyes off his players temporarily with his forthright presser, and his team might feel the pressure relieved before they step out against the Seagulls at the Theatre of Dreams.