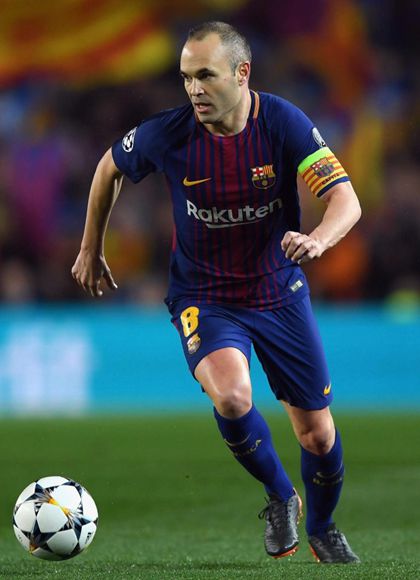 FC Barcelona's Andres Iniesta is on the verge of confirming a move to the Chinese Super League, local media reported on Monday.
The report in the Spanish sports daily, 'Diario AS' came less than a week after Iniesta fueled speculation that he could be on the verge of leaving the club he joined 20 years ago, when he said he didn't know if the Champions League defeat to Roma would be the last time he played in that competition.
'AS' reported that Barcelona President Josep Maria Bartomeu and his directors knew Iniesta's decision, as did coach Ernesto Valverde and his team-mates.
Iniesta might announce his decision in the hours or days following the Spanish Cup final on April 21 and certainly before the end of the month, it added.
The paper said that although four clubs were said to have made Iniesta an offer, no one knows which club he would join.
According to the "AS" report, Iniesta will sign a three-year contract to play in China and while he is in China his companies will organize training camps for children to help expand the image of the club he finally joins.
Iniesta will also see his new club given the rights for the production of the successful winery Iniesta also owns in his home region of Albacete.