The transformation of Jordi Alba's role for FC Barcelona this season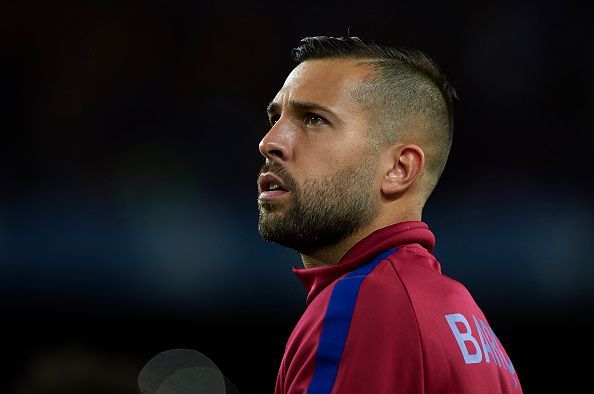 The transformation of Jordi Alba this season for FC Barcelona has been a joy to watch. A dedicated, 100% Culé, a fan favourite, prankster and beloved by his teammates, Alba's performances have won him a lot of praise.
After the 2015/16 season, some people had written him off after he delivered sub-par performances in a season plagued by injuries.
This trend continued in the 2016-17 season as although he was the first choice left back in the 4-3-3 formation used by then coach Luis Enrique, Alba's performances were affected as Neymar's presence inhibited him from using his terrific pace to get forward and at the same time, the gifted Brazilian failed to offer cover for Jordi.
An attack-minded fullback in the best traditions of the modern full-back, Jordi was unable to make those overlapping runs as Neymar started dropping deep to collect balls effectively forcing him to focus solely on defending.
Since the departure of Neymar and Luis Enrique and the arrival of new manager Ernesto Valverde, Alba has been a player reborn.
The left flank has been vacated by Neymar after his move to Paris Saint Germain and has been a lifeline for the diminutive Spanish international.
The 4-4-2 formation employed by Valverde allows him to make those marauding runs up and down the left flank. Also, given the improved defending of players like Samuel Umtiti and Paulinho, he now has adequate cover and this has allowed him to enjoy the freedom of bombing forward to support the frontline.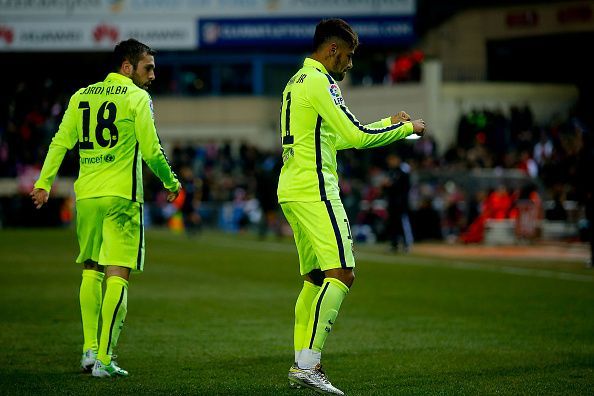 His understanding with Lionel Messi has led to a different variation of attacks as Messi now drops deep to collect the ball knowing that Alba & Nelson Semedo (on the right) are willing to run into the vacant spaces behind the defence to wreak havoc (Alba's goal against second-placed Valencia is a classic example).
With 4 assists and 1 goal in La Liga and also two goals for Spain during the last set of international friendlies, Alba is also performing at his peak and is the undoubted first choice for both Barca and La Roja.
Will he be able to continue in this vein? That is the question but make no mistakes, Alba is at present a man on fire.