Brazil coach Tite says he's still unsure of Neymar's ceiling after another wonder goal in Sunday's 3-0 win over Austria, though he also admitted the superstar's recent injury is still weighing on his mind.
Neymar missed the final three month's of Paris Saint-Germain's season after breaking his foot in February but has returned fit for Brazil and scored for the second straight friendly.
On his goal, Neymar remarkably sent defender Aleksandar Dragovic to the pitch by dragging the ball back before shooting past goalkeeper Heinz Lindner. It was his 55th goal for Brazil, pulling him level with Romaria for the third-most in Selecao history. The 27-year-old now only trails Pele (77) and Ronaldo (62).
"I don't know Neymar's limits," Tite said. "His technical and creative capacity is impressive. When we get him in the last third of the field he is lethal."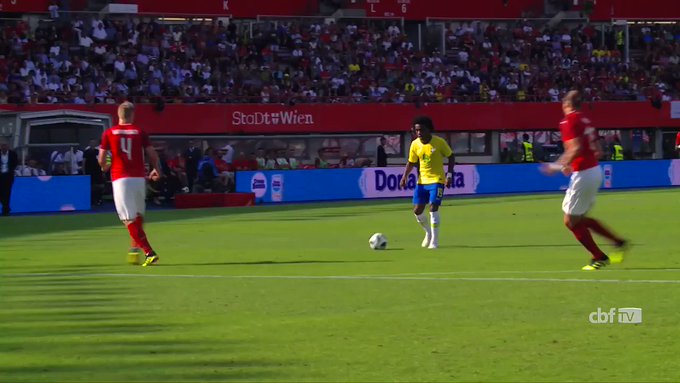 Neymar was replaced by Douglas Costa in the 84th minute, and Tite said the forward's recent injury played a part in the substitution.
"If [Austria] opens up in defense, go for it,' I told him at the break," Tite said. "In the end, I thought it might be getting too much for him so I took him off."
Tite, who also said he would confirm his starting XI for Brazil's World Cup opener against Switzerland on Thursday, was pleased with his team's performance with a week left to prepare.
"The concentration and competitiveness of the team was laudable," Tite told reporters. "Today was another example that, mentally, we are maturing. It was a difficult match, with heavy physical contact and we did really well."
Fred was left out of the squad after he hurt his right ankle in training on Thursday. Without providing details of the injury, Tite said Fred's situation was "improving" but didn't hint whether the midfielder could be back for the opener.