Here is the remarkable story of how a boy from Egypt rose to become the King at Liverpool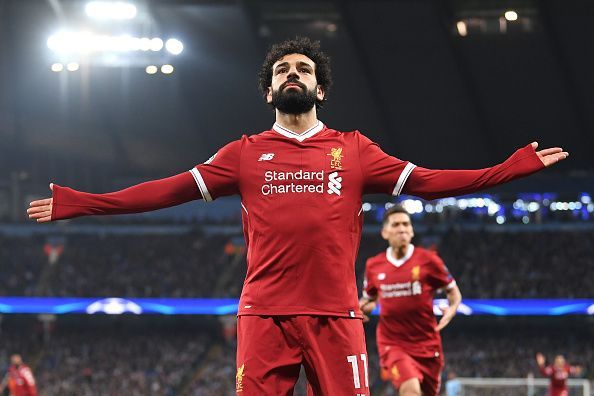 "I think we're witnessing the start of greatness."
Those were the words of arguably Liverpool's greatest player and captain of all time, Steven Gerrard, after Salah scored four goals against Watford in March. While accolades are pouring in from every nook and corner of the footballing world, the 25-year old will see them as a small reward for the bundles of effort he put in since he was a little boy back in Egypt.
Salah's twinkle-toes were evident from a young age to his family and friends, however, it was his father who took the first initiative towards his rise. The latter got his 12-year old son enrolled at the local club Ittihad Basyoun to kick-off an unprecedented footballing journey. Like most success stories, the crucial step towards professional football was purely by accident.
The sheer desire to play the game he loved
Cairo-based club El Mokawloon sent scouts for watching another youngster but it was a certain left-footed speedster who seized the opportunity. Now, getting the big break as a 14-year old is one thing, making it count is what separates the best from the rest. Salah's desire to fulfil his destiny came to the fore as he travelled eight hours every day from his home to train and then return, only to go back again the following day.
As they say, "The fruits of hard work are sweeter than the sweetest of nectars", and Salah's enormous efforts as a teenager started to bear fruit. He made his senior debut for El Mokawloon as a substitute against El Mansoura on 3 May 2010 in the Egyptian Premier League. Relentless desire and perseverance amplified his natural talent, making him a first-team regular over the course of the 2010/11 season at the age of 18.
Salah scored 12 goals in total for El Mokawloon in total before the season was cancelled in March 2012 due to the Port Said disaster. 74 people were killed at the Port Said stadium and hundreds more were left injured after a match between Al Masry and Al Ahly ended in violence. For the believers, "When one door closes, another one opens", and the boy from Nagrig definitely was one.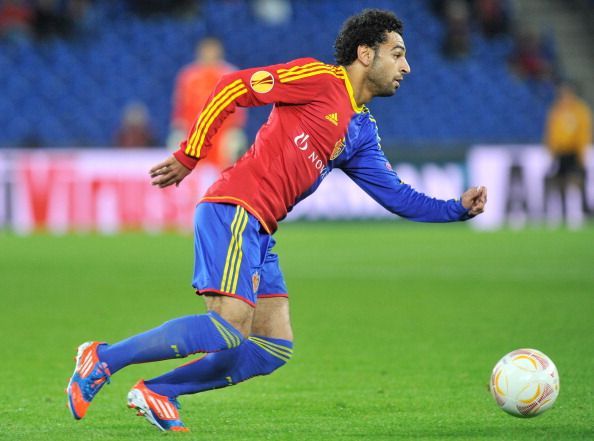 In order to prepare for the 2012 London Olympics, a friendly match was arranged between the Egypt U23s and Swiss side FC Basel at Basel in March of the same year. Salah came on as a second-half substitute and scored twice, helping the Pharaohs win 4-3. He was asked to stay on for another week and the club announced their new signing from Egypt a month later.
Moving to Europe at the age of 20 definitely gave Salah, dubbed as "Egyptian Messi", the right platform to make the next step towards footballing greatness. However, there always remains a danger of getting lost in the mix, a common theme for several players coming to Europe for the first time. But Salah was not cut from the same cloth as the rest and he proved so very soon.
The winger settled in well at the RotBlau, scoring 20 goals to go along with 17 assists in 79 games across two years for the Swiss club. He showed a particular liking for English clubs during his time in Switzerland, first scoring against Tottenham in the Europa League before he left a life-changing mark on Chelsea.
Salah scored against the Blues in the semi-finals before bagging a couple more in the home and away legs of the Champions League group stage the following season. Naturally, interest in England peaked and the Londoners edged Liverpool to land arguably the next top wide player in European football in the January of 2014.
The determination to bounce back
However, the joy was short-lived as he struggled to perform or build any kind of momentum. Jose Mourinho's not-so-famous man-management and severe competition for places dented his confidence. Subsequently, his game suffered and he was thrown away into the basket of another overhyped phenomenon who got exposed on the bigger stage.
Thus, Salah was loaned out to Italy a year later in January 2015 with his only Blues' memory coming in the form of a Premier League winners' medal for making three appearances in the 2014/15 season. Thus, the temporary move to Fiorentina was expected to end in a permanent move elsewhere and he was expected to drop off the radar like many before him.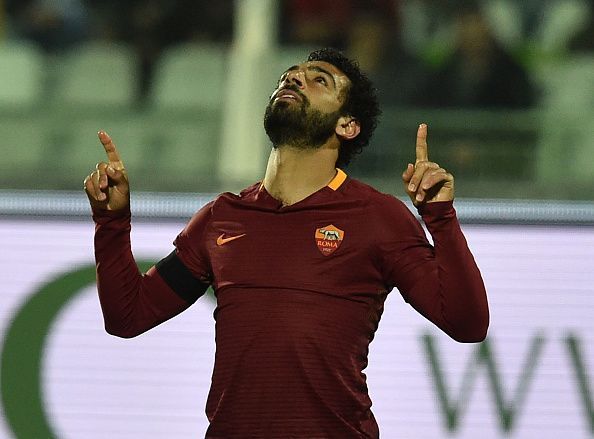 Initially, it played out to the expected script as he followed up the loan move with another one to another Italian side AS Roma in the summer of 2015. There, in the capital of Italy, Salah took hold of his destiny with the spotlight no longer on him. The Egyptian improved his game, upped his decision-making and finally added consistent end-product as he raked in numbers of 20 goal involvements (14 goals, 6 assists) and 26 goal involvements (15 goals, 11 assists) in consecutive Serie A seasons.
The rise begins
However, the upgrade and the laurels (Roma Player of the Season 2015/16) did not grab the attention of many except Egyptians and Roma fans, who still adore him to this day, leaving the footballing world unprepared for his rise from the shadows. The so-called Premier League flop became Liverpool's most expensive signing albeit for a few weeks with Jurgen Klopp looking to add wide forwards. The rest, as they say, was the beginning of a legacy.
Question marks arose over Salah's price tag and perceived quality, his previous failure at Stamford Bridge and he was mostly expected to be a decent addition to an attacking team. But Salah had other ideas. Roberto Firmino was not reluctant to gift his no.11 jersey to the new recruit and the "next Egyptian Messi" finally came to life.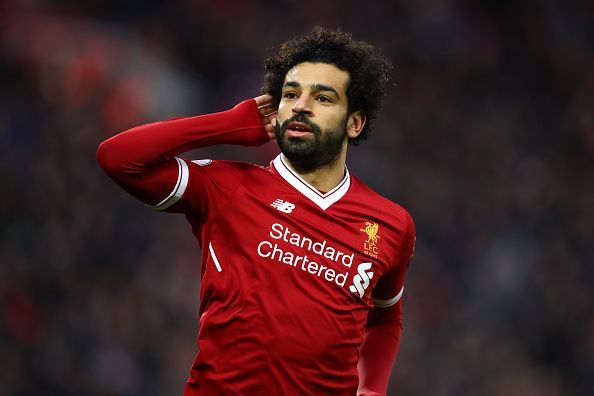 Deployed on the right wing with Sadio Mane shifting to the left, Salah's unbridled pace terrorized defenders but it was his constant ability to move into goalscoring positions game after game which surprised all as the Liverpool fans sensed something special was in the works. The Egyptian, slowly but surely became the furthest player on the pitch as Klopp started to unlock him and helped by the selfless forward play of Firmino, the 25-year old announced himself to the world in style.
Every time Salah steps on a football pitch, he is expected to break a record, such has been his vicious goalscoring streak with a whopping 41 goals till date as he wrote his name on several records. His penchant to pick his moments, to dribble at will and that wand of a left-foot scream world-class as comparisons with Lionel Messi is now commonplace.
In fact, he will have a great chance to break the Messi-Ronaldo duopoly on the biggest individual award in football, the Ballon d'Or if he helps Liverpool win the Champions League this season, a remarkable achievement in itself. Chants of "Mo Salah" ring around in every stadium Liverpool play and songs pour out from the fans' hearts to celebrate their 'Egyptian King' and rightfully so.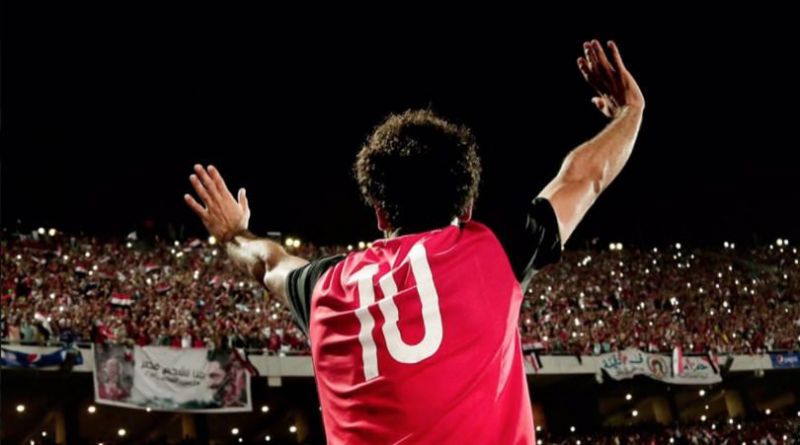 While accolades are definitely starting to pour at his feet on the domestic front, including the PFA Player of the Year award recently, it is outside England that Salah has started to assert himself as a global icon. The support from his homeland is at feverish heights as the Egyptians celebrate the phenomenal rise of one of their own. Any poll which includes him only has one winner and the 25-year old etched himself further into his own people's hearts by taking them to this summer's World Cup for the first time in 28 years.
A true legend for his club and country
As Salah continues to ascend footballing greatness, it is his humility which keeps him apart from most and he is a single unifying force back in Egypt. He regularly contributes to improve his country's welfare, be it through monetary contributions or otherwise. He is the face of several international brands in Egypt such as Vodafone and Pepsi and already has a school and streets named after him, which highlight his position as a national hero.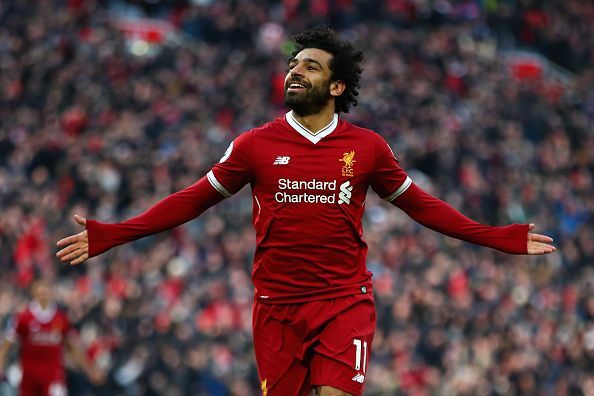 Thus, the boy from the Land of the Nile is unstoppable at the moment both on and off the pitch. Travelling eight hours a day as a teenager for learning the craft in Egypt to facing angst at Chelsea to finally finding his mojo at Roma before hitting heights of footballing greatness at Anfield, Salah has come along a long way to play the sport he loves. In his own words –
"I don't have tattoos, I don't change hairstyles, I don't know how to dance. I just want to play football.
And by sheer desire and determination to play football, Salah is working his way to the absolute top of the pyramid while unifying a country like never before. As Gerrard remarked, the world is witnessing the beginning of Mohamed Salah's greatness.