With Real Madrid's right-back conundrums this season, Perez is scouring the Premier League to solve it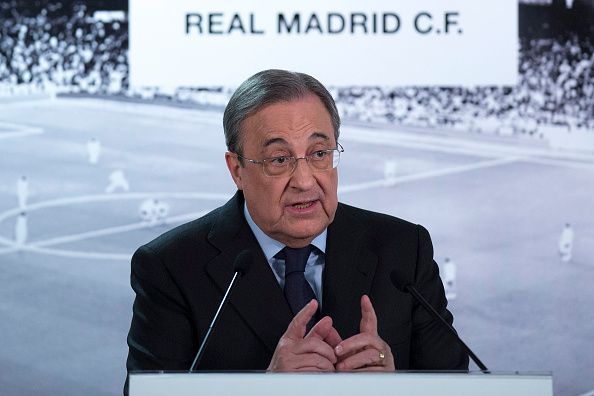 What's the rumour?
According to the folks at Diario Gol, Florentino Perez is after the signature of Arsenal star, Hector Bellerin. The construction magnate is willing to pay €40 million for the Spaniard to take him to the Bernabeu, with Alvaro Odriozola being the alternate should he fail to bring the former Barcelona boy to Madrid.
In case you didn't know…
With Dani Carvajal's inconsistency this season, somewhat owing to his heart problems, and the apparent lack of experience of the young Achraf Hakimi, Madrid find themselves in problem on the right side of their defence.
The heart of the matter
As a result, Florentino Perez has targeted Bellerin to challenge the former Bayer Leverkusen starlet in Madrid's first-team. Perez, however, knows that it won't be easy to take Bellerin away from the Emirates.
And here is where Alvaro Odriozola comes in. The Real Sociedad youngster has a €40 million release clause in his contract, which makes him much easier to sign than the former La Masia prospect.
Rumour rating: 3/10
In an ideal world, this would have a higher rating for a simple reason: Real Madrid lack a natural competitor to Dani Carvajal's position in the team. As a result, Bellerin's or Odriozola's acquisition does make sense.
It is, however, worth noting that this rumour comes from Diario Gol, who are not entirely the preachers of providing accurate rumours to the masses.
Video
Author's take
While the name of Odriozola makes sense, Hector Bellerin to Real Madrid just doesn't seem plausible. After all, this is a player that was wanted by his former club, Barcelona. He, however, decided to stay put at the Emirates and repay the faith that Wenger showed in him.
As for Real Madrid signing a right-back, that is very much possible–just not in the guise of the Arsenal man.