Antonio Conte believes it is harder to win trophies in England than in other top leagues around Europe, defending his side's inability to compete on all fronts this season.
Chelsea are 25 points behind Manchester City, who sit top of the Premier League, and are likely to take the Blues' title as champions while the west London club battle for a top-four finish.
The Blues are also out of the Champions League and were knocked out of the Carabao Cup at the semi-final stage, though they do have an FA Cup semi-final against Southampton to look forward to.
"I think that every manager wants to win a trophy," Conte said to reporters at Cobham Training Ground. "I must be honest, if you want to win trophies, maybe for important managers, it's easier to go to another country — if you want to win easy trophies.
"In England, if you stay here, never, never will it be easy to win trophies. I think there is the club who judges the work of the manager. But, for sure, every manager wants to try and win a trophy.
"But, I think that every important manager wants to finish the season with a trophy. This is the truth. We work very hard to try and reach this target, but not only for myself: for the players, for the club, for our fans.
"When you are the coach in an important team, the target must be this. For sure, to reach this target, you need to have the possibility to reach this target in every season."
Chelsea on Sunday face their fiercest rivals, Tottenham, who also are battling for a place in the Champions League next season.
Mauricio Pochettino's side sit five points above Chelsea in fourth place, though they have often been labelled "bottlers" for their inability to compete for the biggest honours in Europe.
"I must be honest, I consider Mauricio Pochettino a really good manager," Conte said. "I think that, if Tottenham grew a lot in this period, he deserves a lot of credit for that. Don't forget that only one team can win the title and, in England, it's not simple.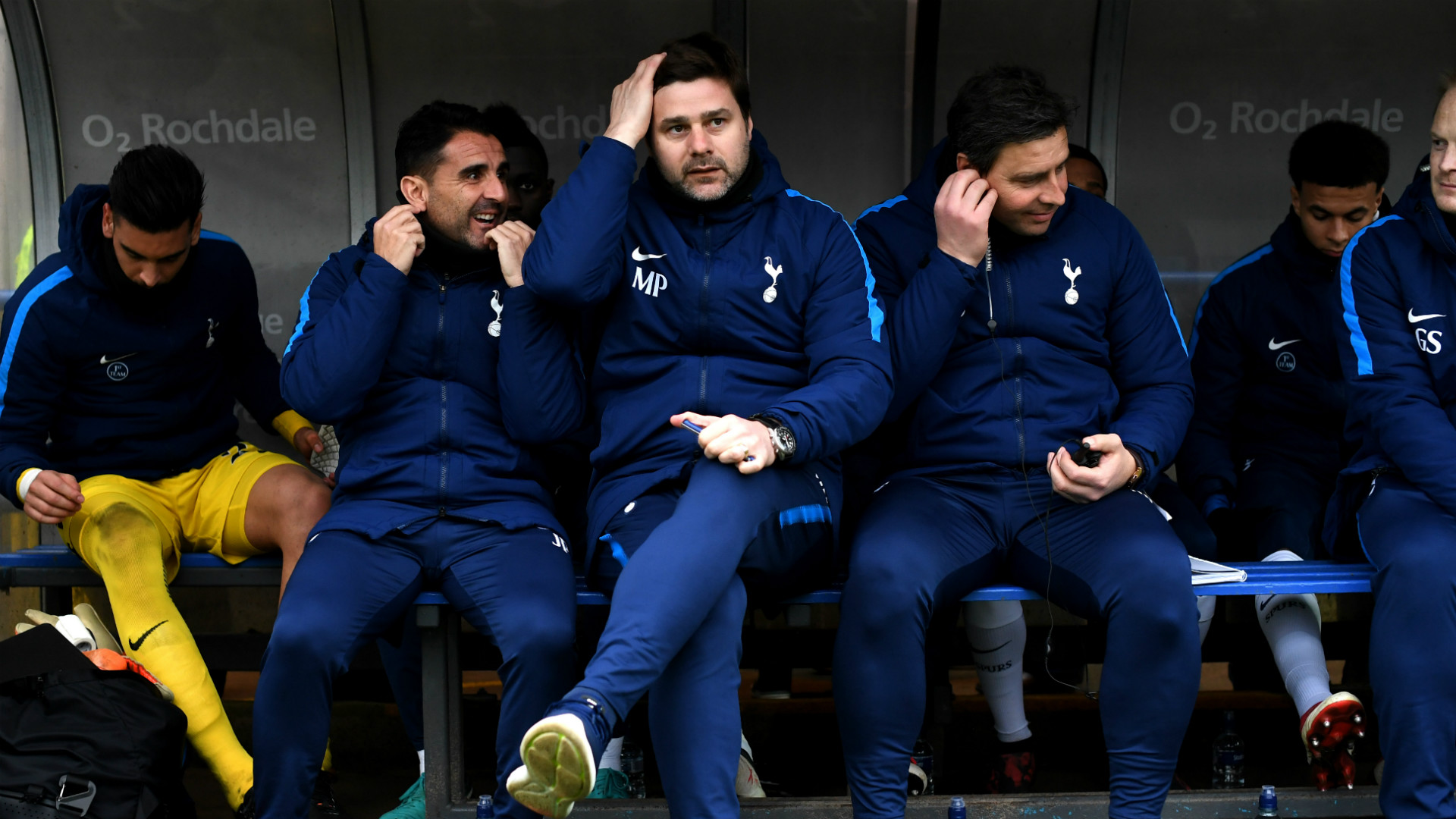 "You start every competition with six teams, six top teams who are ready to win something during the season. For example, last season Chelsea won the title, Manchester United won the Carabao Cup and Arsenal won the FA Cup. This season, probably Manchester City will win the title, but they dropped in the FA Cup. It's not simple."
"We are talking about a team who, in the last period for many years now, they are competing to win the title. Don't forget that two years ago they were very close to winning the title when Leicester won it. Last season they tried to compete with us.
"Don't forget that our final of the season was incredible. We won 10 games — otherwise Tottenham were ready to win it."
Alvaro Morata got back to scoring ways against Leicester City in the FA Cup quarter-final after a goal drought that spanned the whole of 2018.
Conte denied that Morata had lacked competition until Olivier Giroud came in and insists it was more of a medical issue that impacted his form.
"I think the problem wasn't the competition," Conte said. "I don't think this was the problem. I must be honest: For sure, now, there are two strong possibilities, and I have to make the best decision. I'm very happy that, in the last game, Alvaro scored an important goal for us and for him.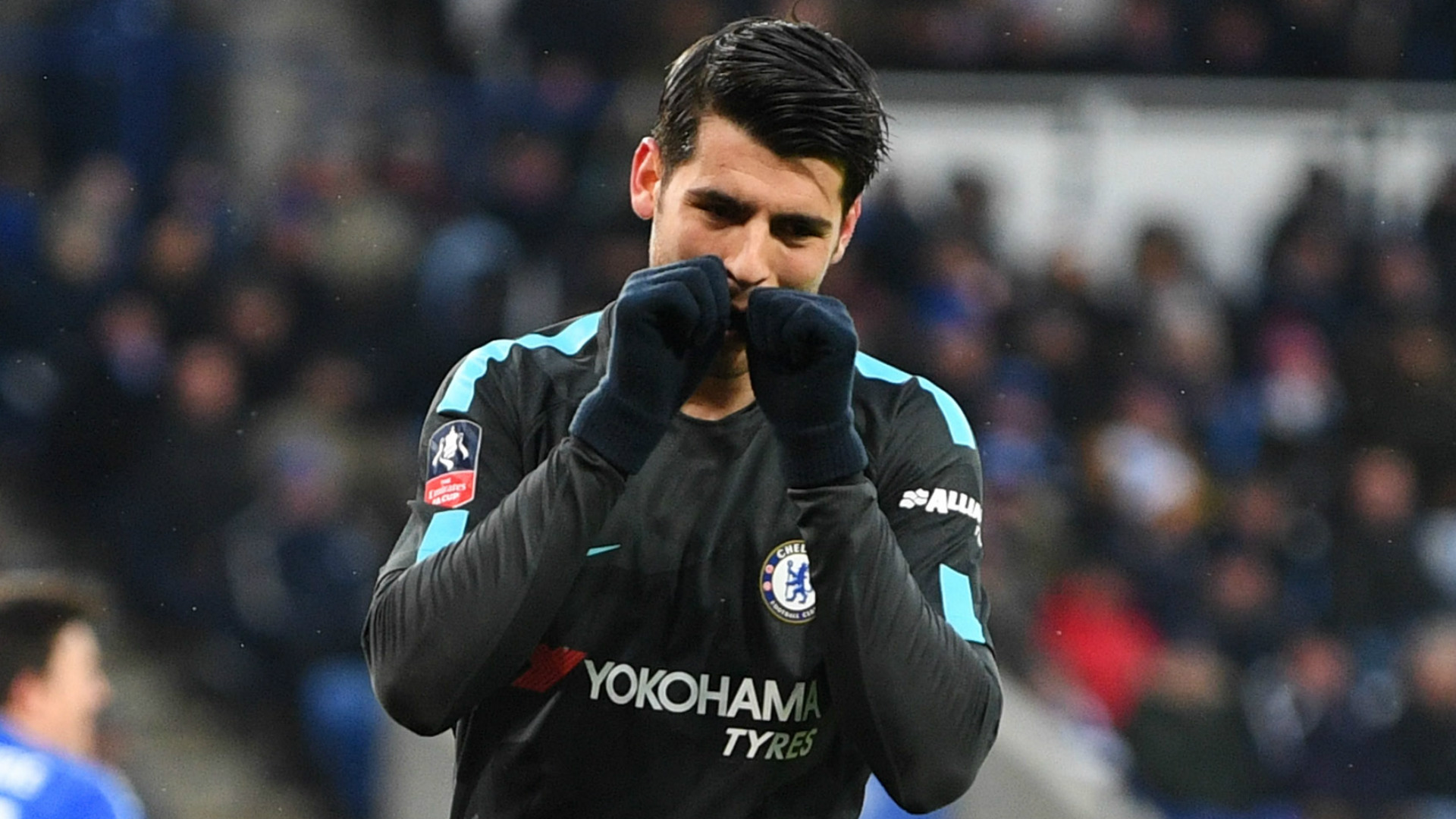 "Now I'm waiting for a great final (part) of the season from Alvaro, from Olivier, but especially for the team.
"(Morata) had this problem in his back. If you remember, it was a serious problem because… I don't know the real problem. If you remember, I said I didn't know the time of his recovery — one day, one month, if the season had finished.
"He solved the problem and our medical department was very good to put him in the best physical condition to solve this problem. I think, at the start of this period, he continued to feel a bit of pain in his back. But now he's ready, totally fit. For sure, when a striker is not scoring, the confidence can go down.
"For the strikers, the goals are of vital importance: for himself, for his confidence. But no, I repeat, I saw him very well in this period. I think it has been an important period for him. He needed to rest and then to have hard sessions of work to find his best physical condition for the final part of the season."