A glimpse into United's season and what the fans can expect…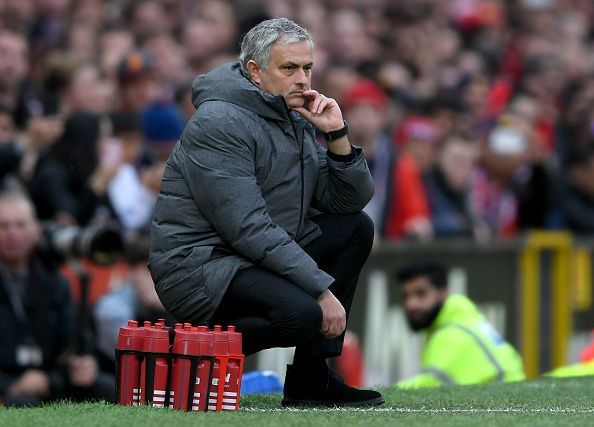 The stage was set for Manchester City's coronation on home turf. Two goals and a plethora of missed chances later, the teams strolled into the tunnel with the blues visibly delighted, smirking and giggling on their way in while their counterparts in red wondered how bad it could possibly get.
Enter Jose Mourinho in the away dressing room. A glorious team talk and 45 minutes were all that stood between Manchester City and the Premier League title.
The Machiavellian figure that has sought to destroy his opposite number on several occasions delivers strong words of wisdom to his team. He riles them up, reportedly telling them that 'they don't want to be the clowns watching City lift their title'. His aim was to strike a nerve and as the next 45 minutes would unfold, it was clear, strike a nerve he did.
A professional comeback spearheaded by Paul Pogba and Alexis Sanchez, redeeming Chris Smalling in the process, turned the smiles upside down on the faces of the Citizens' faithful. Lacklustre and afraid in the first half, United transformed themselves into a team that couldn't help but reminds every viewer of a certain Sir Alex Ferguson, for whom such a performance would've been just a typical day at the office. It was nostalgia, a reminder that the team in red was Manchester United and the traditional comebacks which were a thing of the past suddenly didn't look like a very distant memory.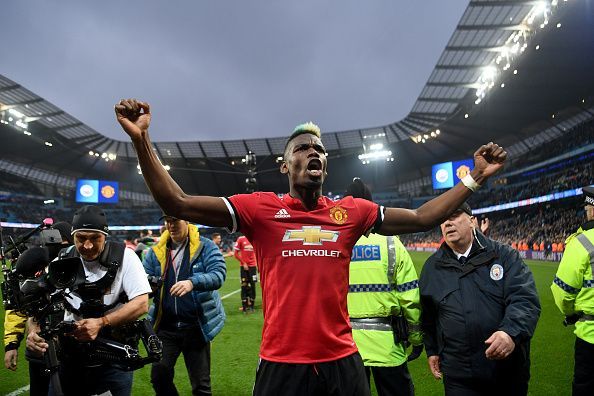 Mourinho Jose played the ultimate party pooper and delayed the celebrations for the Citizens and saved United the embarrassment of watching their foes revel in celebration. But this was a bad season for the Portuguese. A bad season for United. Too defensive, uninspiring in possession, not so lethal in attack, afraid, etc. have all been used to describe United's performances this season. But have they been so bad?
United have won against each of the top 6 teams at least once this season. The only other person to do the same? Pep Guardiola. In a season where city weren't playing the magical football they have played in the league, many would argue that United did enough to win the league.
They boast the second-best defensive record, conceding just one goal more than City. Their attack, however, is a different story. This season, City just played on another level. There was no catching them, especially after the game at Old Trafford where the gap between first and second was 11 points.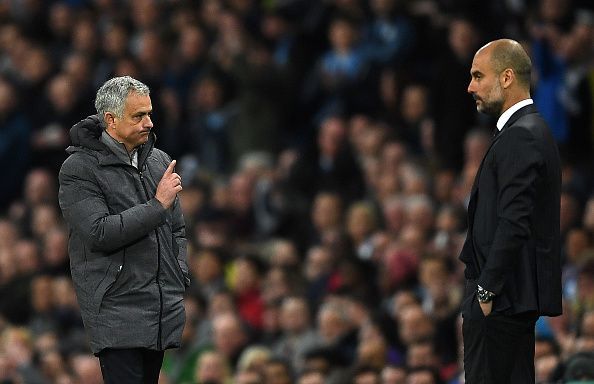 But this didn't seem like Mourinho's second season. Going by history, Mourinho's second season is a guaranteed league title. This season felt like his first at Madrid or his return to Chelsea, a team that had just begun to really understand his method. A team better defensively but still struggling to kill off games.
There is still work to be done, new and reliable recruits in defence and midfield, coupled with a more fluid attack and this team could challenge City for the title next season. The point is, Mourinho's second season is almost done and he still hasn't got rid of the deadwood in his team.
Another transfer window and a couple of players are all that stand between United and success in the league. They don't play as fluid as Liverpool or City, but in their moment, United on the counter are a force to reckon with. Coercing the opposition into making mistakes and blasting away on the counter, Jose's teams have dominated many a big opposition in the past and with the talent at his disposal at United, nothing suggests that this cannot be done.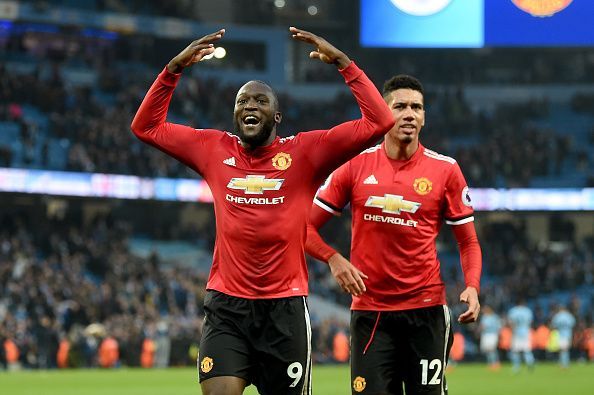 A 4-3-3 with a midfield trio, with Pogba left free to link defence and attack, can really work in the league and in Europe. A world-class 'keeper, a couple of solid defenders, beasts in midfield and agile attackers are the profile of players Mourinho transforms into Champions. If you look at it, he has all of this at United.
In the new season, the chemistry between the likes of Sanchez, Rashford, Lingard, Martial and Lukaku could have a lot to do with how United's season goes. They are a much better defensive unit as they have shown this season, the problem is the goals. United need to be efficient in attack and if these guys click, they can wreak havoc in the opposition half. Add to this the creativity of Pogba with the holding capabilities of Matic and the presence of arguably the best keeper in the world, it's just about time that United accurately reflect Mourinho's game plan and mentality.
If you ask me, the best of this United team is yet to come and this perfectly lays the foundation for success in the next season. Can Mourinho wave his second season magic wand during his third season?
Only time will tell.