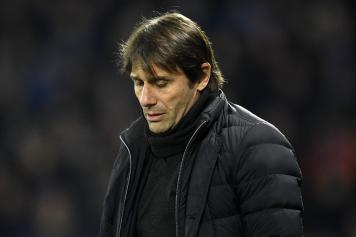 According to reports from Sky Sports, the leaders of the Paris Saint-Germain will meet the agents representing Antonio Conte this week. The current coach of Chelsea is one of the main contenders to assume the bench for the Paris club.
With the club failing miserably in Champions League despite tremendous investments from owners over the past two years, Unai Emery's days as PSG's manager are numbered. Though they're about to wrap up another Ligue 1 title, it's clear that the club's Qatari owners measure success by Champions League.
Losing to Barcelona in the knockout stages last year, and bowing out to Real Madrid last week is considered unacceptable.
With Antonio Conte seemingly on his way out of London, his name has emerged as one of the top contenders to move to Paris. Though he led Chelsea to the Premier League title in his first season last year, the Italian has repeatedly clashed with ownership, leading to speculation that this will be his final season at Stamford Bridge.