Clifin Francis was sitting at home in southern India when a friend asked if he was going to the World Cup.
"Of course," he replied. "I might even travel to Russia to watch the extravaganza."
That was in August – but he had no idea how he would afford the air tickets from Kerala where he lives. Mr Francis is a freelance maths teacher and earns $40 (£30) a day.
"I realised I wouldn't have enough money to travel to Russia and stay for a month. Then I asked myself – what could be the cheapest way of travelling? Bicycle was the answer."
Friends didn't believe him, but by then he'd made up his mind.
On 23 February, he started on an epic journey that took him by air to Dubai, and then ferry to Iran. From there the Russian capital is still more than 4,200km (2,600 miles) away by bike.
The prize at the end – a chance to see his hero, Argentina's Lionel Messi, arguably the best footballer in the world.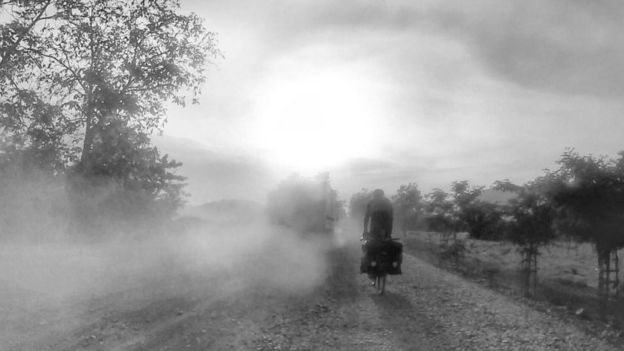 "I love cycling and I am crazy about football. I simply combined two of my passions," Mr Francis told the BBC.
He had planned to travel via Pakistan but had to drop the idea because of tense relations with India.
'Football and films'
"The change in plan cost me a lot. I could not take my bike to Dubai and had to buy a new one there which cost $700. It wasn't the best one for long-distance travels but that's all I could afford," he said.
But he forgot this temporary setback as soon as he entered the Iranian port of Bandar Abbas on 11 March.
"It's the most beautiful country in the world and the people are so welcoming. I spent 45 days in the country, but stayed in a hotel only for two days," he said.
Mr Francis had only $10 a day to spend but says everywhere he went in Iran, people invited him to stay in their houses and offered him food.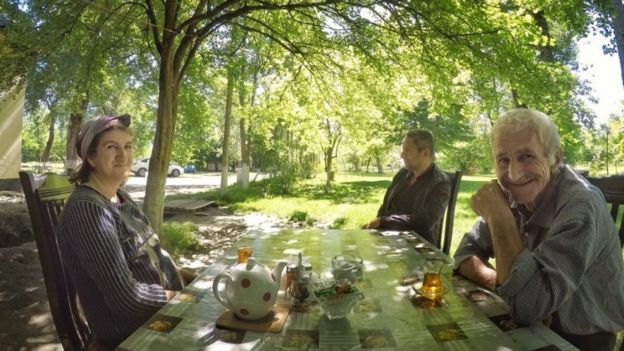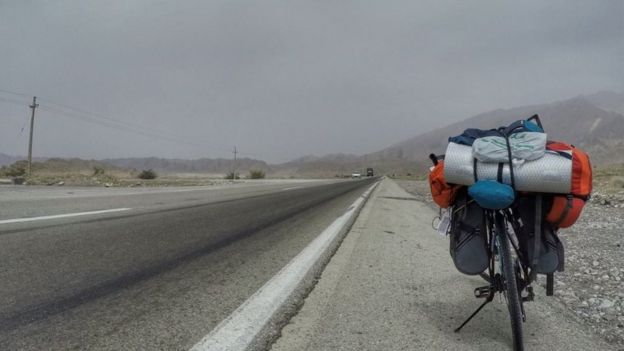 "My perception about Iran has changed. I realised that you shouldn't form an opinion about a country based on its geopolitics," he said.
He vividly remembers the dramatic landscapes.
"Cycling became less painful because of the beautiful Iranian countryside. I would definitely go back.
"They made me promise that I would cheer for the Iranian team in Russia. They also love Bollywood and that helped me break the ice with people in many places," he said.
"It's so true that football and films unite the world."
Cycling made him thinner
Next stop was Azerbaijan, where the border police had trouble verifying his travel documents – because he'd "lost a lot of weight from constant cycling".
"I didn't look like my picture in the passport. The police took more than eight hours to verify my details, but they were nice to me."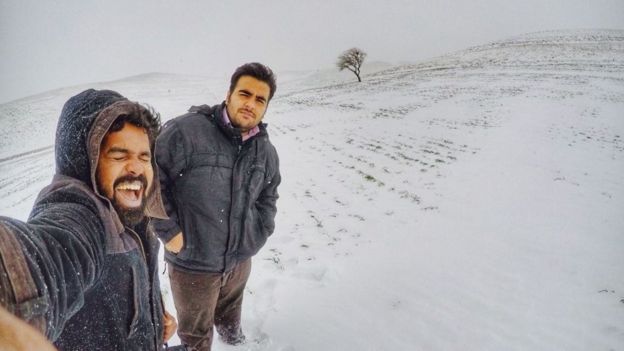 Mr Francis couldn't afford hotels in Azerbaijan and mostly pitched his tent in parks.
"People were nice here as well but they took time to open up to a stranger. I found some Indians living in the capital Baku and stayed with them for a while."
Stuck in 'no man's land'
When Mr Francis reached Georgia, however, he was turned back and had to change plan again, about halfway to Moscow.
"I had all the documents but still don't know why I was refused entry. That left me in a precarious situation because I had a single-entry visa for Azerbaijan," he said.
Mr Francis was stuck in "no man's land" between Georgia and Azerbaijan for a day. He was eventually given an urgent visa by Azerbaijan to re-enter.
"I then had to find another route to get into Russia. Somebody told me that Azerbaijan shared a land border with the Dagestan region of Russia," he said.
"I went there without realising that it was not considered safe. But I had no option of turning back and I entered Dagestan on 5 June."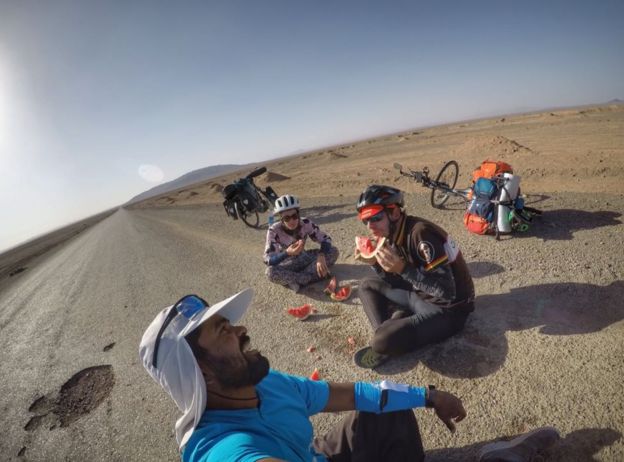 Language was a big problem because people hardly spoke English in Dagestan, he added.
"People were so surprised to see an Indian on a bicycle entering their area. Again, I used the universal language of football and films to make people open up to me."
Mr Francis has now made it as far as Tambov, a city about 460km south of Moscow by road. He needs to be in the capital by 26 June for the France v Denmark match.
"It's the only game I managed to get tickets for."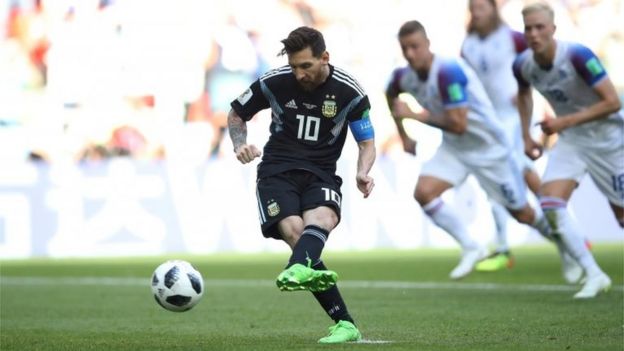 "But I support Argentina and Lionel Messi is my favourite – I worship him. It's my dream to meet him and ask him to sign my bicycle."
Clifin Francis hopes his journey will inspire people about football and fitness.
"I want to see India play in the World Cup some day. And that will only happen when more children take up football in India. I am optimistic about our chances in the next 20 years," he said.
"I am also hoping that people will take up cycling after reading my story.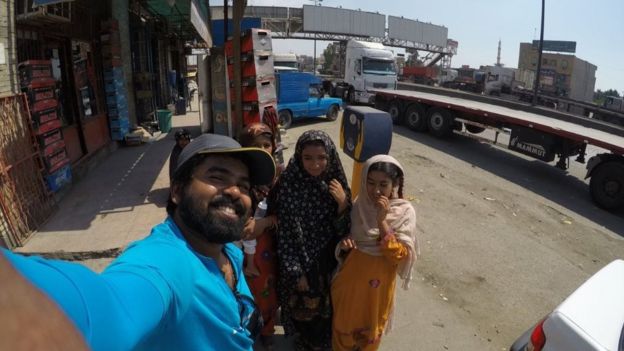 "Cycling takes you back to the primitive necessities of life. What you need at the end of the day is a shower, nice place to pitch your tent and good food and you are happy.
"I would be happy if my journey ends up inspiring even one child to play football in India."