Chelsea fans will not like this at all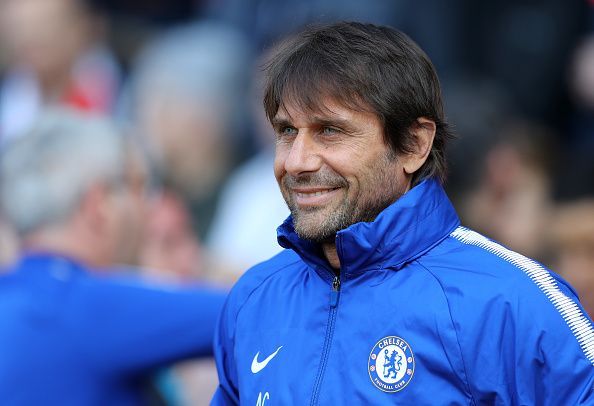 What's the rumour?
According to reports from The Evening Standard, Chelsea will demand at least £50 million for Michy Batshuayi if they are to part with the striker. He is currently on loan at Borussia Dortmund and they are exploring the possibility of making the deal permanent.
In case you didn't know…
Batshuayi was signed by Chelsea in 2016 from Marseille for a reported £35 million. Despite the significant transfer fee, he had to play second-fiddle to Diego Costa in his first season and had to be content with opportunities from the bench for the majority of the campaign.
When Costa left Chelsea this season, he was hoping to become a regular but the signing of Alvaro Morata denied him guaranteed starts. Thus, he was sent on a short-term loan deal to Borussia Dortmund in January.
His contract runs out only in 2021.
The heart of the matter
At Dortmind, Batshuayi was a direct replacement for Pierre-Emerick Aubameyang, who moved to Arsenal in January. The Belgian wasted no time in settling into the club and made a fantastic start to life in Germany by scoring 9 goals in his first 14 games.
The impact he has made has gone down well with the Dortmund hierarchy and they are looking to make the deal permanent in the summer.
His season is over, though, as he sustained an ankle injury this week and his future at Chelsea remains a question mark as a managerial change looks likely at the London club.
As per the report, Chelsea want at least £50 million for the 24-year-old.
Rumour rating/probability – 6/10
We don't have any concrete information yet to suggest that a permanent deal for the player is likely to happen this summer.
Video: Batshuayi in Dortmund colours
https://youtu.be/iMs_dtdXLZY
Author's take
Batshuayi is at a point in his career where he needs to have regular minutes under his belt to progress. At Chelsea, that may not be a possibility and with an inevitable managerial change, the situation becomes more complex. At Dortmund, he can play regularly and it will be good for the player to move to Germany. Chelsea would be unwilling to part with the player easily and Dortmund will need to meet their transfer demands if they want to sign the player.