The Blues are set to face stiff competition from Bayern Munich to make this transfer a reality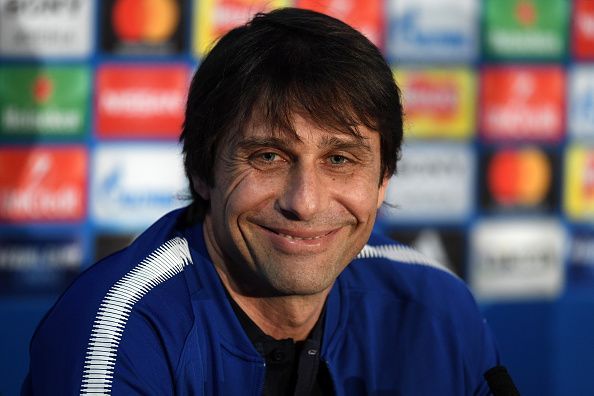 What's the rumour? 
The good folks at The Daily Mail have reported that Chelsea are destined for summer interest for Eden Hazard. The club has subsequently started their search for an able replacement which has taken them to the Bundesliga.
The English daily has claimed that Borussia Dortmund's Christian Pulisic is high on Chelsea's radar to replace the enigmatic Belgian.
In case you didn't know…
Since making his debut in 2016, Pulisic has now established himself as a regular at the Westfalenstadion. He is considered as the one to watch out for in the future with his dribbling qualities along with his playmaking skills particularly catching the eye. The youngster has four goals and three assists to his name this campaign.
Liverpool and Manchester United have registered an interest in the USA international with Chelsea now being the third Premier League to be interested in the 20-year-old.
The heart of the matter 
Along with the Blues, Bayern Munich are also set to enter the race for Pulisic as they prepare to lose Arjen Robben and Franck Ribery in the summer. But, Dortmund do not want to sell to a direct rival (again) which has strengthened Chelsea's cause. It is also believed that Dortmund have put a £88 million price tag on the forward.
Another reason for Chelsea to emerge as the favourites for Christian Pulisic is that the German side wants to sign Michy Batshuayi who is on loan from Chelsea, on a permanent deal in the summer. The Blues are in the know-how about Dortmund's intentions and are now looking to use that in their favour to land the prized American in the summer.
Rumour rating/probability: 8/10 
Borussia Dortmund are a selling club. There are no two ways about it. Chelsea would not have much of a problem with the price quoted for the forward and if Eden Hazard does get lured to Spain, Christian Pulisic can be the direct replacement for the Belgian.
Video 
https://youtu.be/zJlWHanDfkw
This boy is the future!
Author's take 
Christian Pulisic coming in for Eden Hazard makes complete sense for Chelsea and for the player as well. Pulisic has all the weapons in his artillery to succeed in the Premier League. Just as Hazard had all the hype around him in 2012 when he joined Chelsea from Lille, Pulisic is currently having the same impact at Borussia Dortmund.