Breaking news: Barcelona transfer news: Iniesta has China deadline, Busquets on Messi's PL move and more – 28th March, 2018
All the transfer news related to Barcelona Football Club for the day.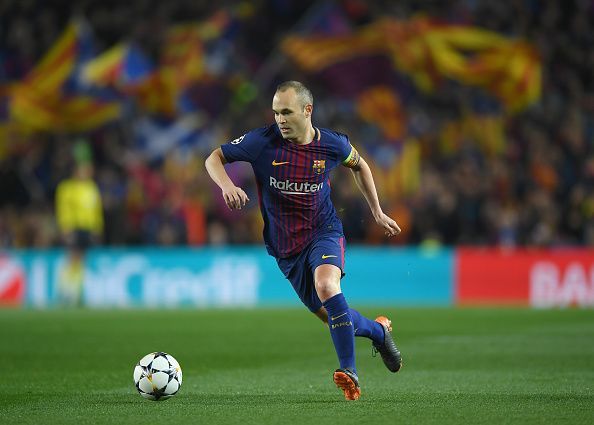 Andres Iniesta mulling over moving to China in the summer
The Barcelona captain signed a 'lifetime' contract back in October but question marks remain whether he would want to be a bit-part player going forward. The arrival of younger players in Philippe Coutinho and Arthur Melo are set to affect the 33-year old's playing time, with the Gremio midfielder tipped to be Iniesta's heir.
Now, the La Masia graduate spoke about a potential move to China after his side won 3-0 against Chelsea in the second leg of the Champions League round of 16. He said:
"I must decide before April 30 whether to stay at Barcelona or go to China. I have to weigh up which is best for me and for the club."
Thus, the Spain and Barcelona legend is set to announce his future destination in just over a month's time. While losing a player of Iniesta's stature is a huge loss to the dressing room, it does coincide with the rebuilding under Ernesto Valverde, as the Blaugrana are looking to enter a new era.
The Barcelona gaffer spoke about the situation as well and said:
"I don't know (what he will do), it's a very personal decision, he has to decide. He has his reasons and will decide what's best for him. I'm not thinking of a Barcelona without Andres Iniesta because right now we have a Barcelona with Andres Iniesta."
Thus, the next month could turn out to be an emotional one for the Barcelona faithful.
 Sergio Busquets squashes Messi's potential move to England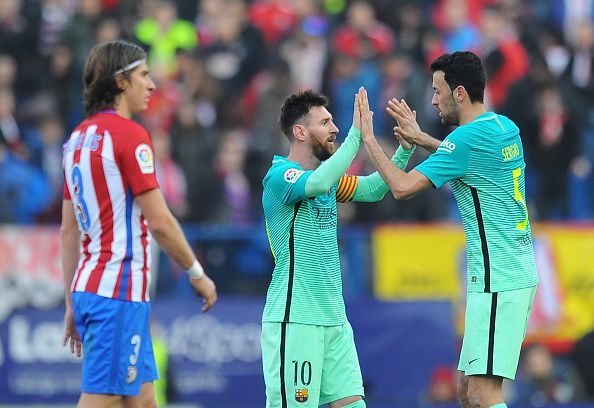 The Barcelona no.5 has been ever-present in the first-team close to a decade now and has watched Lionel Messi mesmerize time and time again. Now, the Spaniard spoke about Messi moving to England and remarked:
"Messi's at home here in Barcelona. Financially he's well looked after. He's winning trophies, collectively and individually, living in a great city, surrounded by great players and part of a great project."
"All of that is positive and it would be difficult to match it anywhere else. Like myself, for players that have been brought up [at Barcelona], it's difficult to change."
"We know the Premier League is a spectacular league, we would like to play there, but if you weigh up all the positives and all the negatives, it's hard to leave Barca."
It is as definitive as it gets from the boyhood Barcelona player, and Messi might as well stay at Camp Nou to the fans' delight. Meanwhile, Manchester City's executive director, Ferran Soriano gave up any hope of signing the Argentine in the near future when he said:
"There is no possibility of signing him. I know Leo and his family well and I know they are good in Barcelona, which is where he has to be."
"We will make our way without him which will be more difficult because he is the best player in the history of football. He changed everything, he is a genius."
Thus, Pep Guardiola is already planning to make do without Messi and Barcelona can breathe a huge sigh of relief.
Arthur Melo reveals Paulinho and Coutinho role in sealing agreement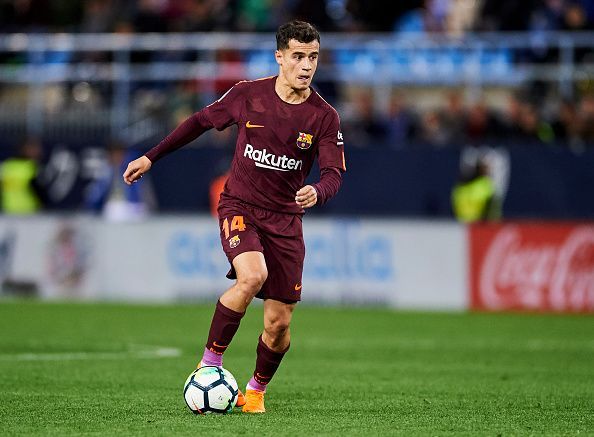 The Blaugrana finally completed a deal worth €39 million to bring Arthur to the Camp Nou in the summer. The Gremio midfielder spoke about the deal and highlighted the role played by Paulinho and Coutinho in the move reaching completion. The 21-year old said:
"I talked to Paulinho and Coutinho, the Brazilians there, I asked about the structure of the club, because I don't know it personally. They praised it a lot."
"I'm happy to be negotiating with a club as great as Barcelona, a dream club, but the focus is on Gremio. When I'm in Barcelona, I'll start thinking about Barcelona."
Thus, Coutinho has already provided an assist for his new team by playing his part in bringing Arthur. The latter's arrival will further freshen up the ageing squad and Valverde is getting a talented midfielder for the next decade.