Barcelona are ready to spend some huge money in the summer transfer window
What's the rumour?
Barcelona have been heavily linked with signing Atletico Madrid's Antoine Griezmann and now latest reports in Sport claim that the Catalan giants are ready to make a pact with Atletico Madrid in order to sign the 27-year-old French superstar.
There have been reports that Atletico Madrid have not been happy with the way Barcelona have approached their star forward. The Catalan giants who have maintained an excellent relationship with Atletico in the past do not want it to sour and they are ready to buy Griezmann without activating his €100 million release clause.
In fact, according to the report, Barcelona are ready to pay a further 15 million euros and buy Griezmann for €115 million as a normal transfer without activating the release clause.
In case you didn't know…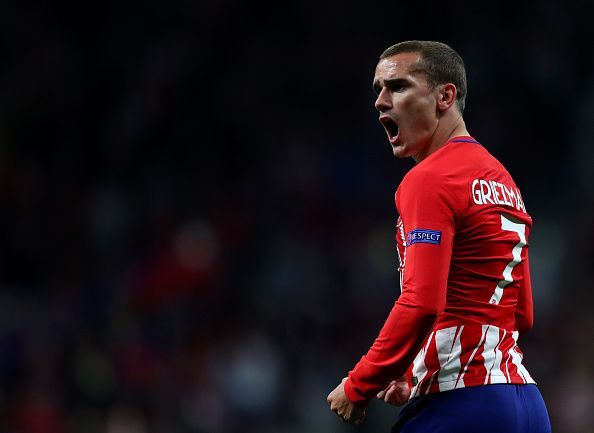 Barcelona have been heavily linked with Antoine Greizmann in the past few weeks with Luis Suarez even suggesting that the Frenchman will be welcomed with open arms at Barcelona. According to the report in Sport, the Atletico Madrid forward wants his future sorted out before the World Cup.
With the Europa League final coming up for Atletico, any final decision about the transfer is mostly expected after the match in Lyon on Wednesday.
The heart of the matter
While Barcelona have spent huge money on the likes of Philippe Coutinho and Ousmane Dembele, they are still looking for more attacking firepower and the potential signing of Antoine Griezmann will definitely make the Barcelona front line almost impossible to defend against.
With Andres Iniesta leaving Barcelona at the end of the season, Coutinho could drop deeper to accommodate Griezmann in the forward line.
Rumour rating/probability
9/10
The Antoine Griezmann to Barcelona transfer rumour has caught quite a bit of traction in the last few weeks. With the report stating that the transfer is in its last stretch, it will not come as a surprise to anyone if the move is finalised in the coming weeks.
Video
https://youtu.be/Ya0QfG94WlQ
Antoine Griezmann is certainly one of the best forwards in world football at the moment. What a signing he could be!
Author's take
While paying €15 million more than the release clause might look a bit foolish in the short term, maintaining a good relationship with a club like Atletico Madrid can be extremely beneficial in the long run.
Also, Griezmann can be the perfect long-term replacement for the ageing Luis Suarez and Barcelona should do everything in their power to get the deal across the line as soon as possible.