Lionel Messi scored, Cristiano Ronaldo scored, there was a red card, there was some inane refereeing…this was a Clasico for the ages!
Goals: Luis Suarez 10′ (Superb finish from a peach of a cross from Sergi Roberto); Cristiano Ronaldo 14′ (tap-in from a Benzema header down); Lionel Messi 52′ (sublime finish, Suarez assist); Gareth Bale 72′ (even better finish from a Marco Asensio lay-off)
Red Cards: Sergi Roberto 45′ + 3′ (for throwing a punch at Marcelo)
This was a mad, mad, Clasico… one of the most entertaining and end-to-end in recent memory and it's a damn shame that it had to end. Without much ado, then, let's dive into the talking points.
#5 Hernandez Hernandez gets everything wrong. Everything.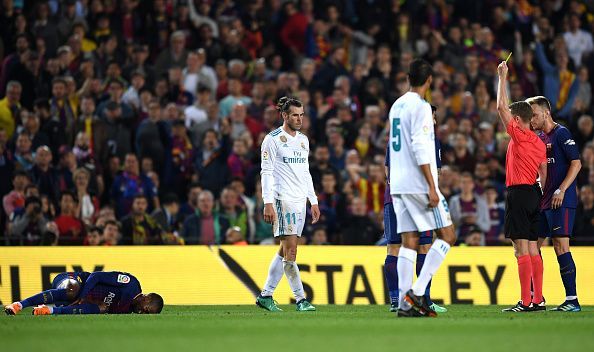 Picture these following scenarios
a) Gareth Bale rams into Samuel Umtiti and rakes his boot down the Frenchman's calf as the ball goes out of play
b) Jordi Alba grabs Luka Modric by the throat
c) Luis Suarez takes out Raphael Varane then sets up Lionel Messi for Barca's second
d) Jordi Alba sweeps Marcelo's feet from under him inside the Barcelona box
What do you think would happen if all these unfolded in front of a competent referee who understood the rules of the game of football… a red card, a red card, a foul, a penalty… yes?
Well, it's often unfair to single out referees for getting decisions wrong, they are humans too after all, but this is what the Clasico ref Senor Hernandez Hernandez did for all those above scenarios –
a) Foul for Barca, not even a talking to for Bale- who would then, of course, score the equaliser much later
b) Nothing
c) Nothing
d) Nothing
Farcical. That's the word you're looking for.
P.S. He did get the Sergio Roberto business correct, regardless of whether he hit Marcelo's face or not, the Catalan did ball his hand into a fist, and he did hit him. And yes, both Sergio Ramos and Luis Suarez deserved the yellow cards they got.
But come on, for the vast majority of this highest profile of matches, Barcelona and Real Madrid might as well have been playing without a referee.
#4 With nothing on the line, both teams attack without restraint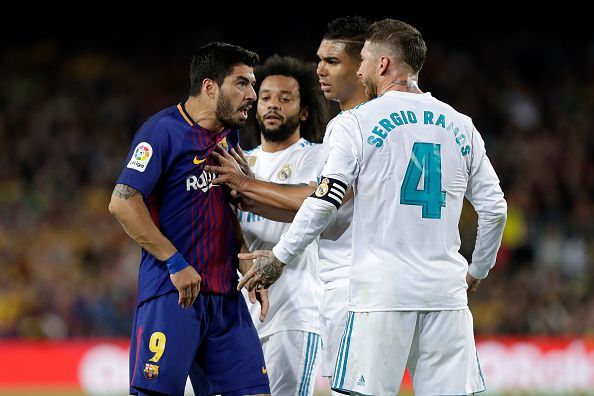 In recent memory, the build-up for a Clasico has never been so subdued, so un-appealing… there's always something or the other on the line, but apart from pride there really wasn't much at stake here.
And boy, did that brighten things up.
With neither team giving a toss about defending the game was played at full pelt, end-to-end, toe-to-toe for the duration of the 90. Hell, Barca getting reduced to 10 men made hardly a dent to the intensity… if anything the perceived injustice fired the home side up for the second half.
We really couldn't have hoped for more.
#3 Gareth Bale should probably move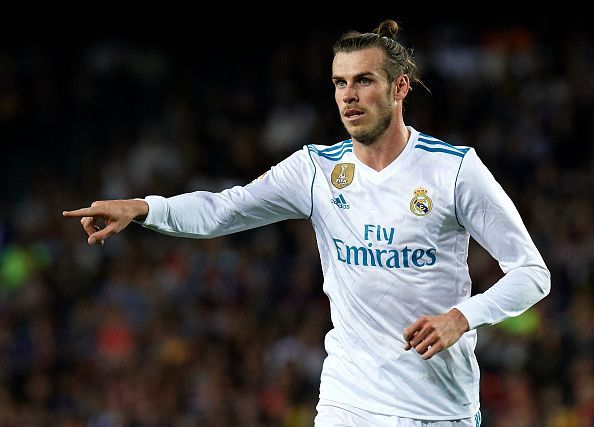 Woof. That finish.
Taking it first time, running onto a peach of a layoff from Marco Asensio, Gareth Bale peeled back the years, kept those injuries in a locked room far far away and absolutely belted the ball into the back of the net.
It was a goal of pure, unadulterated, skill.
A skill that's been on show far too few times in his Real Madrid career.
It's not Madrid's fault that they have to cater to Ronaldo – anyone would – but it's become evident that the Welshman doesn't have the complete trust of Zinedine Zidane… or indeed his teammates. Far too often, this season especially, he's been passed up when he's made a run or called for the ball in space… and he really shouldn't have to suffer this.
Move, Gareth.
#2 This fixture will miss Don Iniesta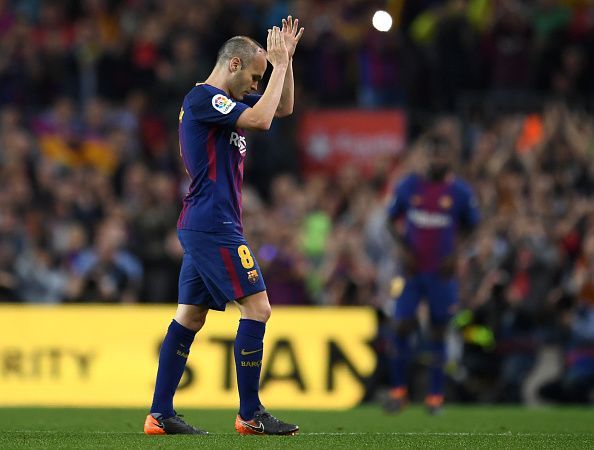 Oh, Don Iniesta. Don Andres. The man nobody hates ("Nobody kicks Andres" said Sergio Ramos once… and he kicks everyone), the man everyone looks up to, the man who's been playing this fixture for 18 years – EIGHTEEN – and has lit it up almost everytime with a touch of magic here or a pass of unreal vision there, the man who's played 38 Clasicos, will never play one again.
As 100,000 stood up to applaud him off the Nou Camp pitch, you could sense it in your bones that the millions watching it around the world – regardless of allegiance – were doing the same.
Gracias Don. Stay the same.
#1 Lionel Messi and Cristiano Ronaldo show just how important they are to their respective teams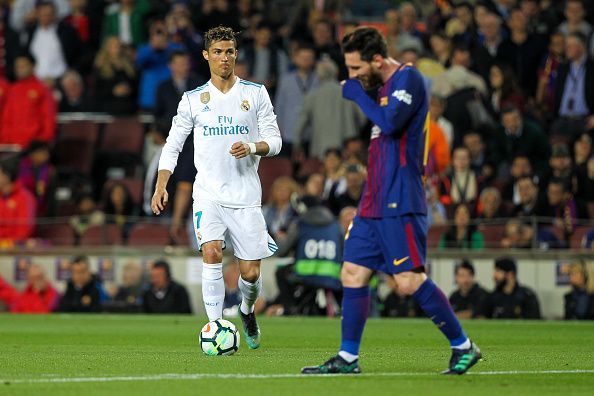 How does he do it? Leo Messi – did so little, yet did everything. He dropped down into the midfield once Barca got reduced to 10 men and ran the show from there… and every time he waddled forward, Madrid shivered.
That goal, a shimmy to take out Nacho, a feint to sell Ramos down the river, and that lovely curling shot – the one he's hit a thousand times, the one that everyone knows is coming, the one that Navas saw and could do nothing about – WOOF.
It's so evident that without Messi, Barcelona would be a shadow of the team they are.
What's less evident – for the uninitiated especially – is just how blunt Real Madrid are without Cristiano Ronaldo as the sharp point of their spear. With him on the pitch, every Madrid attack bristled with menace, every ball into the area was a potential goal. Without him, they looked predictable, easy to stop, less threatening.
What will happen to this game, this clash, this world when nos. 7 and 10 in a Clasico are not worn by Messrs Ronaldo and Messi… we saw a glimpse of it in the second half today and to tell you the truth… I feel a touch sad.
P.S. A word of appreciation to Keylor Navas – who was astoundingly good today – and Karim Benzema – who's running was as intelligent, and incessant, as ever.