What to expect from the second leg at the Stadio Olimpico in Rome
Proverbial underdogs Liverpool and AS Roma resume hostilities at the Stadio Olimpico to compete for a place in the Champions League final, where European biggies Real Madrid await. Currently, the scales are tipped in favour of the Reds who enter the match with a three-goal advantage following the 5-2 drubbing at Anfield.
However, the tie is far from over. The Giallorossi are a different beast at home and have already overturned such a deficit earlier in the competition. They are aiming for a first European final in over three decades, but the Merseysiders aren't going to make it any easier. This is perhaps their best shot at reclaiming European glory, and expect them to play untrammelled.
Another fiesty encounter beckons, and here's what to watch out for in the same.
#3 AS Roma's indomitable spirit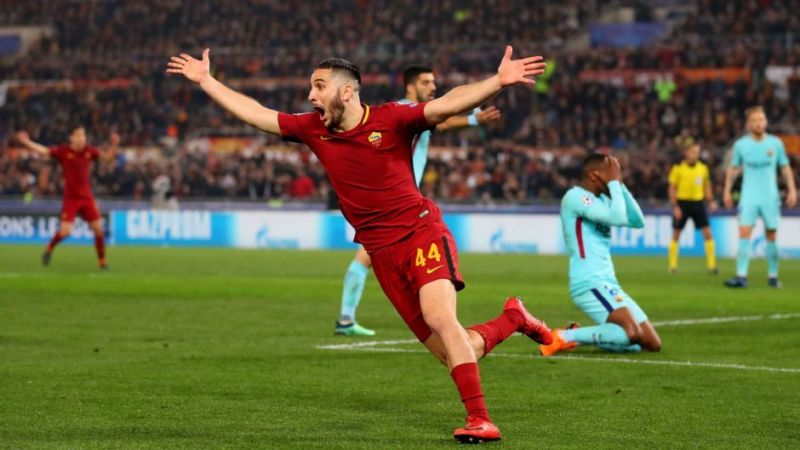 AS Roma don't give up so easily, do they? On countless occasions this season, they appeared to be rolled over by a seemingly superior side, only to turn the tides around ultimately against all odds. Get this – they fought-back from two goals down to lead 3-2 at the Stamford Bridge; overturned a 2-1 first-leg deficit against Shakhtar; and then came the 'romantada' against Barcelona.
Quite simply, they are the comeback specialists of Europe this term. There's an aura of indomitability about this Eusebio De Francesco side, who somehow find a way to get through regardless of the stifling circumstances. This facet of Roma's game was also witnessed in the first-leg of this tie when they pillaged two late away goals to hand themselves a chance in the contest when it all seemed hosed until then.
Such is the belief in this team, that no challenge appears too big to surmount. And even if AS Roma have surpassed all expectations by only making it to the last four, they surely won't rest on their laurels. A first-ever Champions League final is still a distinct possibility.
Expect them to take this right down to the wire.