A look at the Wenger era and what's next for Arsenal…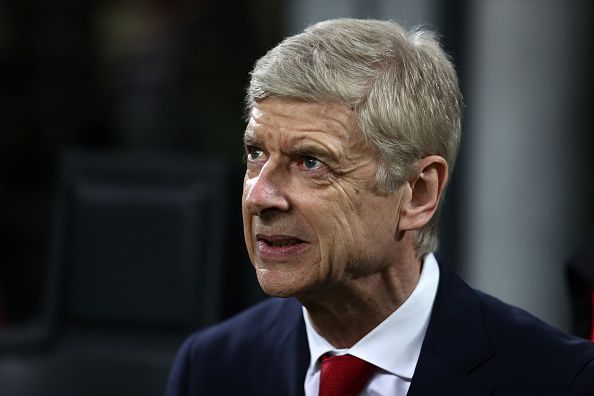 During Arsenal's horrid run of recent form which saw them being embarrassed in the Carabao Cup Final and then in the Premier League by the runaway EPL leaders Manchester City, I saw a tweet or a comment in an Arsenal forum or a youtube comment section, I forget where exactly, which read (and I paraphrase) – Arsene Wenger is one of the greatest managers in the Premier League history and Arsene Wenger is also one of the worst managers in the Premier League history.
In a nutshell that tweet sums up the wildly fluctuating fortunes of Arsenal under Le Prof's reign. Whenever I try to sum up Wenger's reign at Arsenal, I invariably remember the 2008 film The Dark Knight and the words – You either die a hero or live long enough to see yourself become the villain.
Of course, the analogy that I am drawing 'die' and 'live' is not to be taken literally. However the point is had Wenger could have (should have?) walked out of Arsenal at the start of Arsenal's move from Highbury to the Emirates Stadium and gone down as a hero, but instead he chose to stay and is seen by a majority of the Arsenal fan base as the villain, the one person who is standing in the way of Arsenal achieving their full potential.
Tough to ignore Wenger's achievements
How does one look at a manager who has won 7 FA Cups and 3 Premier League titles, including the never to be equaled Invincible season, and refer to him as anything but a legend, and yet a vast majority of the Arsenal fanbase is out baying for his head in light of this latest disastrous season.
It hardly takes a crystal ball to state with a reasonable sense of assurance that the unbeaten league campaign and 7 FA Cups (the most by any single manager) are two records that are not going to be felled anytime soon and could very well stand unchallenged for decades to come.
These are definitely aspects of Wenger's reign that will be remembered very fondly by the Arsenal fans forever.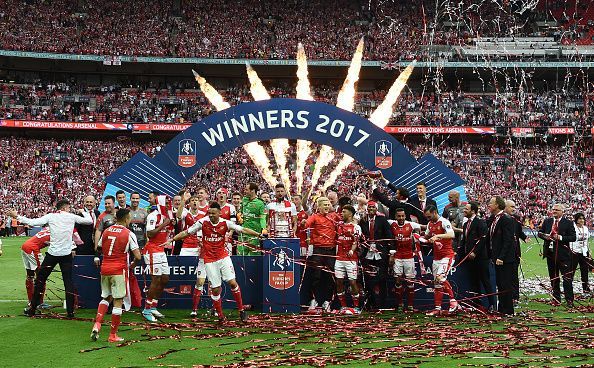 Where has Wenger-ball gone?
The early Wenger years were not just about trophies, but the manner in which they were achieved. Before there was Barcelona's tiki-taka, there was Wenger-ball. Arsenal played the most beautiful football during the Invincible season. It was quick, incisive, one-touch counter-attacking football unlike anything before in English football.
Wengerball made Arsenal the 2nd fav team of nearly all football fans across England.
I have followed Arsenal for close to two decades now and I wonder when I watch Arsenal play these days, just where did Wengerball go. Arsenal's play today is in every aspect the exact opposite of Wengerball.
Where once Arsenal played quick high tempo game, the play these days is slow and uninspiring. Where once Arsenal's play was always incisive looking for direct penetration in the opposition box, these days it is all about passing the ball side to side from one flank of the field to the opposite flank. When was the last time you saw Arsenal score on the counter?
Its hard to believe that the same manager who oversaw Wengerball is also incharge of the team during what one could only describe as anti-Wengerball.
How did Arsenal go from Wengerball to Anti-Wengerball? The Arsenal fanbase remains vastly split on the issue of Wenger and while the majority has firmly built up on the #WengerOut side, it will take only a few positive results for many to jump back to the other side.
However, how did things go to such a point where Wenger, at one point the darling of the Arsenal fans, become enemy no. 1.
Role of media in anti-Wenger hysteria build up
The first culprit (?) in this regard is the media. Sensationalism sells these days and constantly leading the charge against a legend and one of the greatest managers in English football ticks all the right boxes in that regard.
There is a German word called Schadenfreude, which means pleasure derived from someone's troubles. The media drive against Wenger is inherently fueled by the schadenfreude in the general public.
We just like watching successful people fail. The bigger the fall from glory the more pleasure people seem to derive from it. It was the exact scenario with Mourinho when he was going through a difficult spell following his league win with Chelsea in 2015 and it will be the downfall of many managers to come.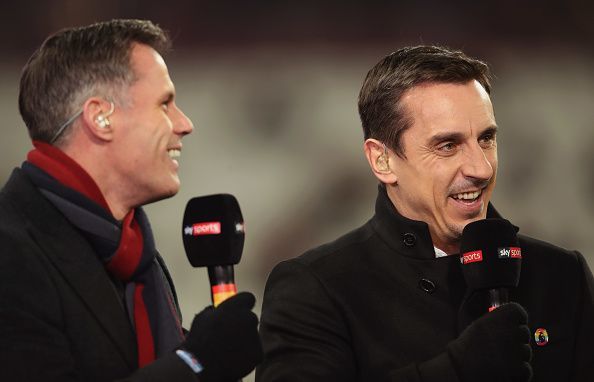 Articles detailing Wenger's fall from grace and the consequences thereof, be it sacking or mutual parting of ways, is a great way to sell your newspaper and successful 'pundits' who themselves could never do 1% of what Wenger has done in their own managerial careers, fill the airwaves talking for hours and hours about everything wrong with Wenger, as if they KNOW, these things.
Most of what they say or write is just the Schadenfreude talking. The media just wants to drum up hysteria around the fall of a once successful personality and in this hysteria, the sense of balance is lost.
Wenger's role in Arsenal's decline
That being said, Wenger does need to stand up and take ownership for Arsenal's recent debacles.
Success in football is relative. What success is for one club could be a disaster for another. What failure is for one club could be par for another.
Whether you are successful or not depends on what you are doing with the resources at your disposal. No one wants to be at just par. At the very least teams want what is considered par for them to keep increasing every season.
Herein lies Wenger's failure. The bar for what is considered par for Arsenal has slowly but surely kept shifting down, instead of up under Wenger.
Post the move to Emirates there was a period when Arsenal could really not afford to compete with some of their rivals financially. However, post-2013 this is not true. In the past 5 seasons Arsenal have spent more than $500 million dollars on player acquisition and yet after all that spending Arsenal's bar has plummeted instead of rising.
There was a time when Arsene Wenger had said 4th place is a trophy. He was wrongly ridiculed for that statement. All he meant was that playing Champions' League football was important, which is not all that unreasonable a thing to say.
Then came the slight upturn in fortunes when Arsenal won back to back FA Cups to end their trophy drought and it seemed they would outrun Leicester to win the Premier League in 2016. However, they failed to do so and that is when things truly went pear-shaped for Wenger.
The bar has since sunk lower and lower. Arsenal had a disastrous season missing out on Champions' League football for the first time in Wenger's reign and this season has been even worse with Arsenal not only well off the pace of the leaders but also a fair distance off 5th spot.
Arsenal do have a potential back-route entry into the Champions' League still available to them via the Europa League, but that is all that is left in the season for Arsenal.
Sneaking through the backdoor into the Champions' League will no doubt give the reason for Wenger to feel the ground underneath his feet again, but it won't hide the fact that the trajectory of the club is still in the wrong direction.
Winning football games is easy once you get your fundamentals right. Arsenal seem to have got all their fundamentals completely wrong. Arsenal have no identity left. They are neither the Wengerball team, nor a team renowned for being a solid defensive unit, or a team renowned for their set plays or physicality.
The traits that Arsenal are known for these days are definitely not traits that a football team should be known for. A timid and insipid bunch of players who bottle it at the first opportunity, especially in big games.
Arsenal have been regularly embarrassed in big games
Arsenal's record against their 'rivals' is woeful which has a lot to do with their defence being non-existant. Arsenal's dodgy defence is not a new issue, but Arsenal have never, after the Sol Campbell era, had a defence worth talking about much.
Arsenal have been humiliated in big games more than any big club in England. Arsenal have been thumped by embarrassing scorelines of 8-2, 5-1, 6-3, 6-0 & 10-2 (agg. vs Bayern) by teams they would consider their equals, to name just a few.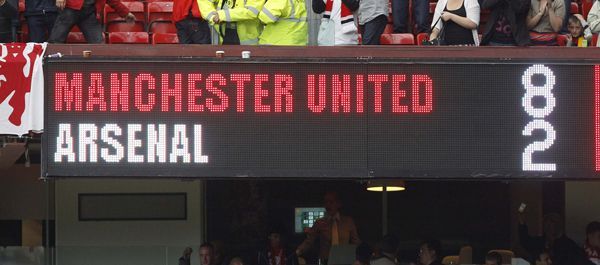 Do Arsenal fans deserve this embarrassment? After every big game, the following Monday be it at work or in school or at the bar Arsenal fans are the butt of the joke. This is where the fan anger comes from.
Nowadays Arsenal fans head into big games not even looking for a win, a fighting defeat is considered to be a very acceptable return from a game against a rival. That is the depth to which Arsenal have sunk.
Arsene Wenger cannot hide from this truth behind the oil money excuse. Arsenal have plenty of money to spend and that have done that. Its just that their acquisitions have not delivered on the level they should have.
Poor Signings
Ozil when on form is a joy to watch but he spends most of the games as if he were auditioning for the lead role in an upcoming Invisible Man film. Xhaka has hardly had any good performances in an Arsenal shirt and Mustafi is a defender only if a defender these days means something vastly different from what it did a few years ago.
In the past, Wenger had the ability to pick an average player and turn him into a star, or at the very least a very useful part of his squad. The examples are endless – Henry, Lauren, Pires, Kolo Toure, to name a few. Post Fabregas this could hardly be said of any Arsenal player.
Most of the players who come into the team often perform worse than they did at their previous clubs and their development actually goes backwards.
Arshavin was one example off that and to some extent so is Ozil. One could only assume that Xhaka and Mustafi were better players at their previous clubs than they are at Arsenal, for on their current performance levels, spending the money that Arsenal did on them defies logic.
These are just some of the very broad indications that amply show that Wenger is no longer the manager that he once was. However, the true test of a manager is whether he is making the most of what is available to him.
A few years ago the answer to this question was true. Wenger with a team that had the likes of Almunia, Senderos, Djourou, Silvestre, Eboue, Bendtner and regularly made the top 4. It was definitely an overachievement with that lot of players.
The same cannot be said of the current team. This current Arsenal squad should be position a lot better than to be languishing in 6th spot, barely having made any impact in the Premier League all season.
Lack of 'oil money' no excuse
Oil money is often an excuse that Wenger hides behind to explain why Arsenal have not challenged for the big trophies in recent years.
In 2018 alone, Arsenal have lost games to Bournemouth, Swansea, Ostersunds, Man City (twice) and Brighton, not counting exit at the hands of lower division opposition in the FA Cup. Of all these teams only 1, has more spending power than Arsenal. This is another reason why the oil money excuse doesn't work.
Additionally, of the 5 teams ahead of Arsenal in the table, only 2 have so-called oil money. So by Wenger's own logic, Arsenal should at least be finishing third, and yet they languish far behind the likes of Liverpool and Tottenham as well.
Another argument used to defend Wenger's failings is what have Liverpool and Tottenham won in recent few seasons. The truth is that pure numbers are definitely on Wenger's side. However, for how long will Arsenal be happy with what are essentially 2nd tier trophies.
No offence to the FA Cup, but no team that calls itself a big team, goes into the season thinking its all about the FA Cup lads! FA Cup is not an unimportant trophy by any means, but there are bigger trophies around for sure.
Manchester United actually sacked their manager after he won the FA Cup, because he was not delivering in the tournaments that really matter the most – the Premier League and the Champions' League.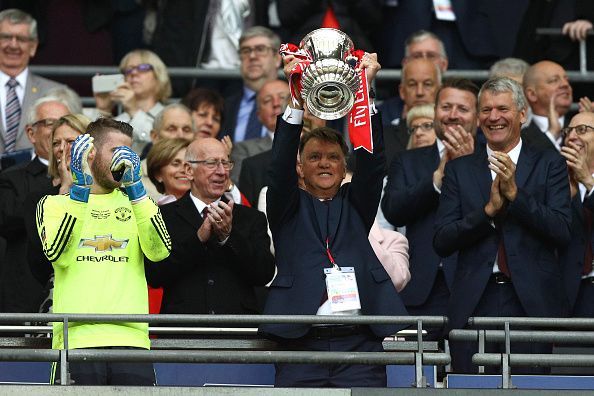 Challenging for the Premier League and winning the FA Cup is not an either-or scenario. It is possible to do both, and even in a hypothetical either-or case, surely the focus must be on trying to bag the bigger trophy.
Arsenal's trajectory under Wenger is a worry
Secondly its all about the direction of a clubs trajectory. Arsenal under Wenger were used to winning and challenging for the league regularly. From that point on to just finish 4th for a while (and now not even making the top 4) is definitely a downward curve for Arsenal, whereas for Tottenham and Liverpool, who at the peak of Wenger's era were not guaranteed Champions' League football by any means, to now get Champions' League football is definitely an upward curve.
This fact cannot be disputed and under Wenger Arsenal's stock has definitely gone down. The success in the early years of Wenger's success will ensure that Wenger will go down as one of the greatest managers in Arsenal's history. However, his greatness has definitely been tainted by the subsequent downturn in Arsenal's fortunes.
The initial decline was slow, but now the speed of the decline has become alarming. Arsenal are very far off the pace of challenging for the Premier League. However, Arsenal fans do need to remember that Chelsea went from finishing 10th to winning the League the following season.
It's not about how much you spend but how you spend it
A quick turnaround in fortunes is possible. I know a lot of Arsenal fans on reading this will say but Chelsea have oil money to spend. Not everyone is Chelsea and not every club could afford to buy their way from being 10th to winning the league in just 1 season. However, in falling back to this argument, Arsenal fans have a lot to worry.
In between the 15/16 (when they finished 10th) and 16/17 (season when they won the league) EPL seasons Chelsea spent $165 million on transfers.
Arsenal have spent nearly as much in the past two seasons (16/17 – $148.28 mil, 17/18 – $165 mil) and yet their chances of winning the league continue to decline at an alarming rate under Wenger.
Its clear from this that success is not just about spending money, but also about how judiciously you spend that money. How can someone possibly justify Arsenal's continued rapid decline despite heavy investment in the squad.
In comparison, Arsenal's bitter North London rivals Tottenham have overtaken Arsenal, at least in regard to league position despite investing less on transfers in the previous two seasons, than Arsenal ($313 mil against $255 mil).
Enough of hiding behind excuses
Arsenal as a club have for far too long been happy to hide behind excuses. First, it was excused about money and now Arsenal hide behind the shield of failure of other teams to win trophies.
Just because Tottenham and Liverpool have not won a big trophy off late, doesn't make Wenger's reign of 3 FA Cups in 10 years a roaring success nor does it justify Arsenal's slide out of the EPL's top four in any way. If Tottenham don't win another trophy for the next few seasons does that mean that Wenger will continue to have the license to keep finishing 6th in the league?
Arsenal need to set their own standards and other teams not winning any big trophies either so 6th place is okay, is a shamefully low standard for a club of Arsenal's stature to set for themselves.
This combination of the great, the good, the bad and the ugly is a cocktail that perhaps no other managerial career in England will be able to deliver, at least not at the same club. By their once lofty great standards under Wenger, they are now in the ugly territory for sure.
What is perhaps most alarming is that Arsenal have let their ambition decline as well. Arsenal once wanted to win the league every season, then they were happy to finish for 4th for a while and now they think 6th is not so bad because what have Tottenham and Liverpool won!
As a fan of Arsenal for nearly two decades I find this current state of affairs shameful and while not all of it is Wenger's fault, a lot of it clearly is. I don't for a second endorse or support the media drive against Wenger, which is fueled by the element of schadenfreude in the masses, but the truth is that stats do overwhelmingly support the case that Wenger has greatly underdelivered.
What now for Wenger and Arsenal
Where do Arsenal go from this latest debacle of a season? Give Wenger another chance in hope that if not by skill then at least by what is known as 'Infinite Monkey Theorem', Wenger will eventually get it right?
Sometimes relationships and partnerships just get stale, and it seems to be the case with Wenger and Arsenal. Wenger may yet very well be a great manager but his partnership with Arsenal has an element of staleness to it.
When was the last time that Arsenal fans truly went into a season with a real sense of belief? Off late Arsenal fans tend to go into a new season with the disappointments of the previous seasons hanging over them like a bad hangover that you just cannot shake off.
Both Arsenal and Arsene Wenger need a desperate break from this cycle and both need a fresh start. Neither have that much to lose in either case.
It's possible that Arsenal with a fresh manager finally break out of this cycle of underperforming. Even if they don't what exactly are Arsenal worried of missing out on. They are not winning or challenging for the league with Wenger, will not winning or challenging for the league be that much worse with another manager?
At least they will have tried something new to change things. To not even be open to trying new approaches, new ideas is definitely something that requires a lot of explaining.
Do Arsenal truly think that Wenger is the ONLY manager in the world who could win them the Premier League? This Wenger or no one attitude from the Arsenal board is hard to explain.
The same holds true for Wenger. He could go to a club like PSG who are primed to take the next step and just can't seem to find the right manager to take them there. What does Wenger have to lose. He may well take that squad with their infinite resources and win the Champions' League, the one trophy that will surely cement his legacy as one of the all-time great managers.
Surely he owes that to himself to at least try.