Who will Arsenal's next manager be?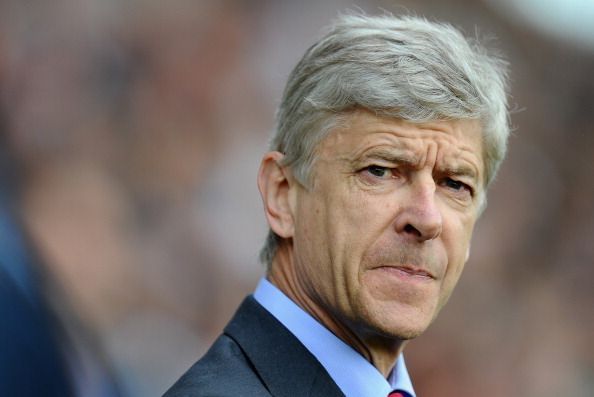 That's it, then. That's how it ends.
22 years after taking over at Arsenal Football Club, Arsene Wenger has decided to step down at the end of the season saying in a rather odd official statement (odd on the club's part, I hasten to add, for its utter lack of fanfare) – "After careful consideration and following discussions with the club, I feel it is the right time for me to step down at the end of the season."
With the great man – say what you want about his recent exploits, Wenger's greatness can't really be doubted – leaving, it's time now for Arsenal to look at the future; and here are five possible names who could help them move forward:
#5 Patrick Vieira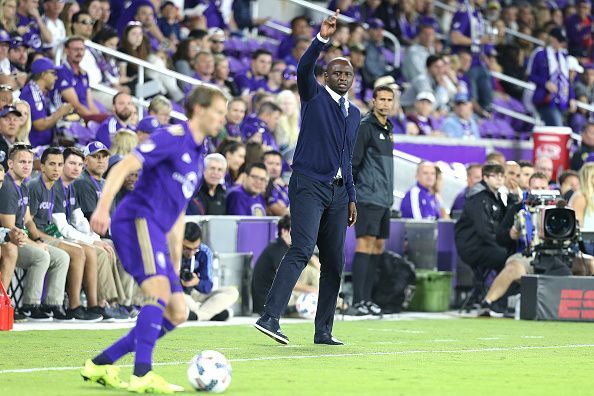 Wenger's general during his greatest years at the club, Patrick Vieira is a bonafide club legend and would be an absolute hit with the fans.
A left-field choice at best, Vieira is in his third season as manager of New York City FC (one of the many branches of Abu Dhabi's footballing behemoth) where's got a win percentage of 43.24% in 74 games and may not be the ideal man at the moment.
Wenger himself had only good things to say when talking about Vieira's chances of becoming Arsenal manager:
"He works in the moment in New York and he works for Man City. He's a guy who has the potential one day, yes. I've followed his managerial career.
"I think he does very well but overall, this Premier League is special. You have to come in and there are plenty of former players who played here who have potential, the intelligence and knowledge to do it."
#4 Carlo Ancelotti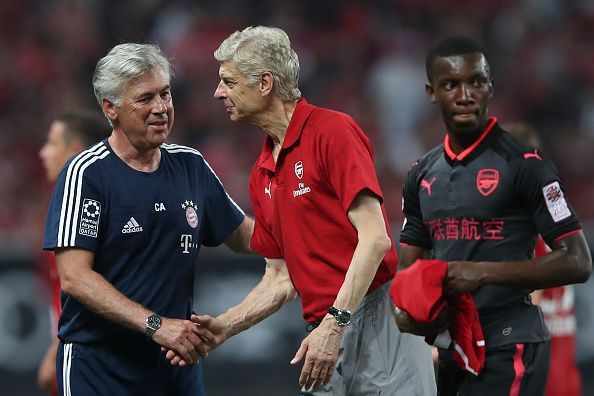 Currently sitting at home twiddling his thumbs, the great Italian would be a perfect fit at a club that stands for many of the values he does – and he could help bring back the ruthless winning mentality that has far too often gone missing over the past few seasons at Arsenal.
Ancelotti's great mix of man-management expertise and tactical nous is exactly what the doctor's ordered for the London club, but the main challenge remains whether he'd be interested in joining a club that doesn't have Champions League football.
Unless of course, the team can send their manager off by seeing off Atletico Madrid and one of RB Salzburg and Marseille in the Europe League.
Ancelotti has a career win record of 58.93% with his highest ever rate coming at Real Madrid, where he had an astounding 74.79%.
#3 Julian Nagelsmann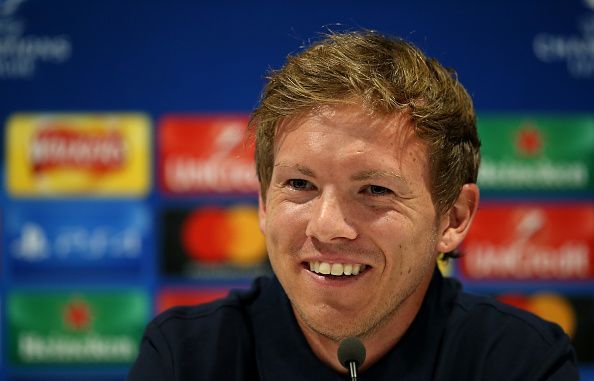 The young German tactician did a tremendous job at Hoffenheim last season – guiding the unfancied club to the top 4 in Bundesliga – and while he's not been able to reach those same heights this time around, his team are still 6th in the league, just five points off a top-4 position with 4 games left.
And he's done it by eschewing the traditional underdog approach of packing defence and relying on counters – his team plays a beautiful, expansive, style of football.
It's a style that will go down well with a fanbase that has been spoiled watching some of the best football England have ever seen (not always, and not recently, but at their peak Arsenal were something else) and the young man could provide just the boost of energy and verve this squad has looked in desperate need of for quite some time now.
Nagelsmann has a win record of 42.22% – not too shabby considering the resources he's had to do it with.
#2 Luis Enrique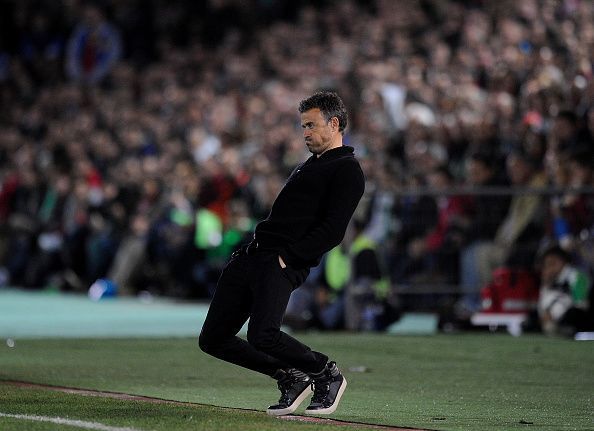 The enigmatic Spaniard was relieved of his duties by Barcelona after three stunning seasons in charge, and he's been taking a sabbatical since – exactly like Josep 'Pep' Guardiola did after leaving the Catalan club.
A man capable of handling the biggest of egos and superstars, Enrique may be a bit suspect tactically, but he brings with him a ruthless winning mentality that can only help the club.
He's won everything that can be won (well, with Messi, Suarez, and Neymar how can you not?) and is exactly the kind of serial winner that Arsenal fans have been craving for.
His overall win record is 59.2% (with Barca B, Celta Vigo, Roma, and Barcelona) but with the latter, it's an amazing 76.2%!
#1 Massimiliano Allegri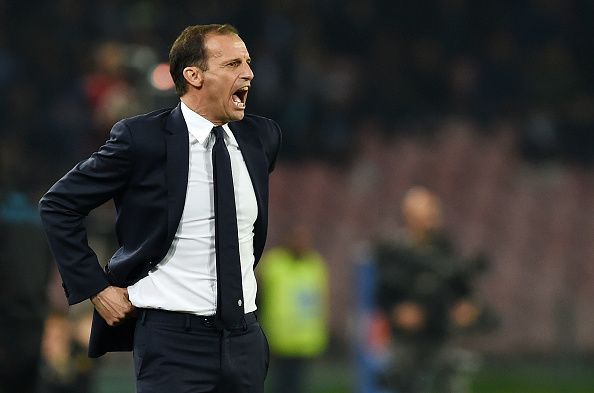 The perfect candidate for Arsenal, Max Allegri is a managerial genius who is all set to leave Italy and Juventus. And if the Gunners win the Europa League and qualify for the Champions League, he would definitely be interested in joining the club.
If they fail to do so, though, Allegri may still get attracted by the 'project' at hand, at the prospect of being able to build on Arsene Wenger's legacy, and at the possibility of making Arsenal top dogs again.
He's shown over his coaching career that he has both the tactical nous and the force of personality to do so, and Arsenal would be hard-pressed to find a better replacement.
Over the course of managing Aglianese, Real SPAL, Grosetto, Sassuolo, Cagliari, Milan, and Juventus he's managed a win record of 52.52% with his percentage with the Bianconeri being a reassuringly high 71.03%.