Breaking News: Arsenal vs Atletico Madrid: Match Preview, Broadcast Details, Team News, Key Players and Prediction
Arsenal will host Atletico Madrid in the all-important first leg of the UEFA Europa League semi-final
It's not as baroque as these European stalwarts would have liked it to be, but expect nothing short of absolute warfare out there at Emirates tonight. Atletico are playing for pride having already qualified for next year's Champions League but Arsenal will be playing to stay relevant among the elite of Europe.
The Gunners know that there is no better way to bid farewell to the Arsene Wenger who has given the club the greater part of his professional life with all his heart. He has seen it all and what better way is there for him to sign off than guiding this Arsenal side through a revival of sorts and getting a spot in the Champions League for next season?
Atletico Madrid are as difficult a team as any to break down and when they come to Emirates tonight, Arsenal will have to put as many past them because overturning a deficit at the Wanda Metropolitano is likely to remain a fantasy.
But all of the abovementioned only points towards one thing- sparks are set to fly in North London tonight. Woof, what a week of football this is!
Kickoff information
Kickoff time: 12:15 am (IST)
Venue: Emirates Stadium
TV and live streaming details: SONY TEN 2 SD, SONY TEN 2 HD. SONY LIV.
Team News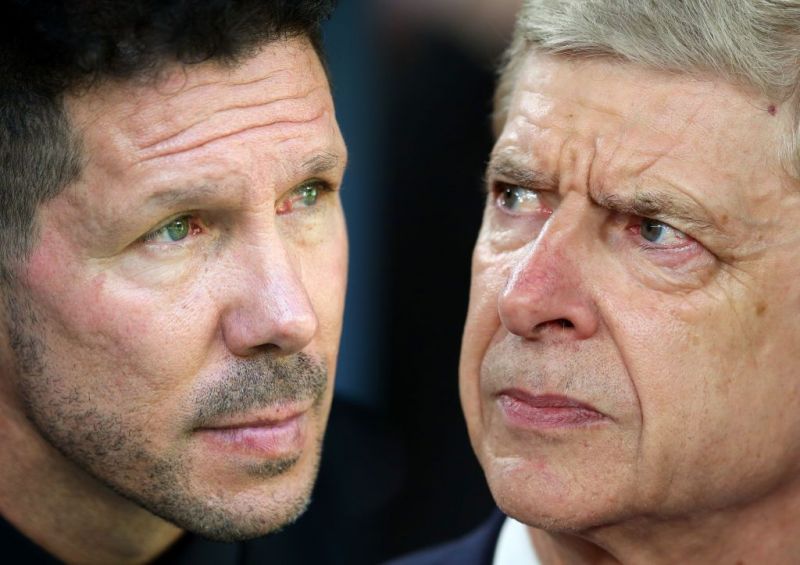 Arsenal
Mesut Ozil, Jack Wilshere, Petr Cech and Sead Kolasinac, all of whom were rested for the weekend Premier League game, have trained on Wednesday and look all set to feature for the Gunners tonight.
Ozil had called in sick. Cech had a hip problem. Kolasinac and Wilshere were out with ankle injuries but they've all put in a shift at the training ground and that is good news for Arsenal.
Henrikh Mkhitaryan will not be available for tonight's game. Mohamed Elneny, who had to be carried off on a stretcher after damaging his ankle ligament, will not play a role for quite a while.
Atletico Madrid
Atletico Madrid have received a great boost as Diego Costa has been medically cleared to compete at the Emirates tonight. However, Juanfran and Filipe Luis, both fullbacks, will miss out on tonight's high-profile encounter.
Other than that, Atletico Madrid have all their key players available and they should be raring to upset Arsenal on their home turf.
Key Players
Mesut Ozil will undoubtedly be the key man for Arsene Wenger. His vision and ability to pick passes that no one else on the field can fathom could prove to be the difference between the two sides.
As for Atletico Madrid, Antoine Griezmann will be the main attacking outlet and he will be quite a handful to deal with for the shaky Arsenal defence.
Match Prediction
Arsenal still don't look like a cohesive unit and have a very, very shaky defence. They might be able to score a goal or two tonight but I expect Atletico Madrid to get those crucial away goals tonight.
Yep, this one is going to end up being a draw for me.
Predicted scoreline: Arsenal 1-1 Atletico Madrid